How to pick tiles for your bathroom
Tiles are ideal for bathrooms because they are water resistant, stain resistant and easy to maintain. So don't think twice before using tiles on the walls and floors of your bathroom, just make sure you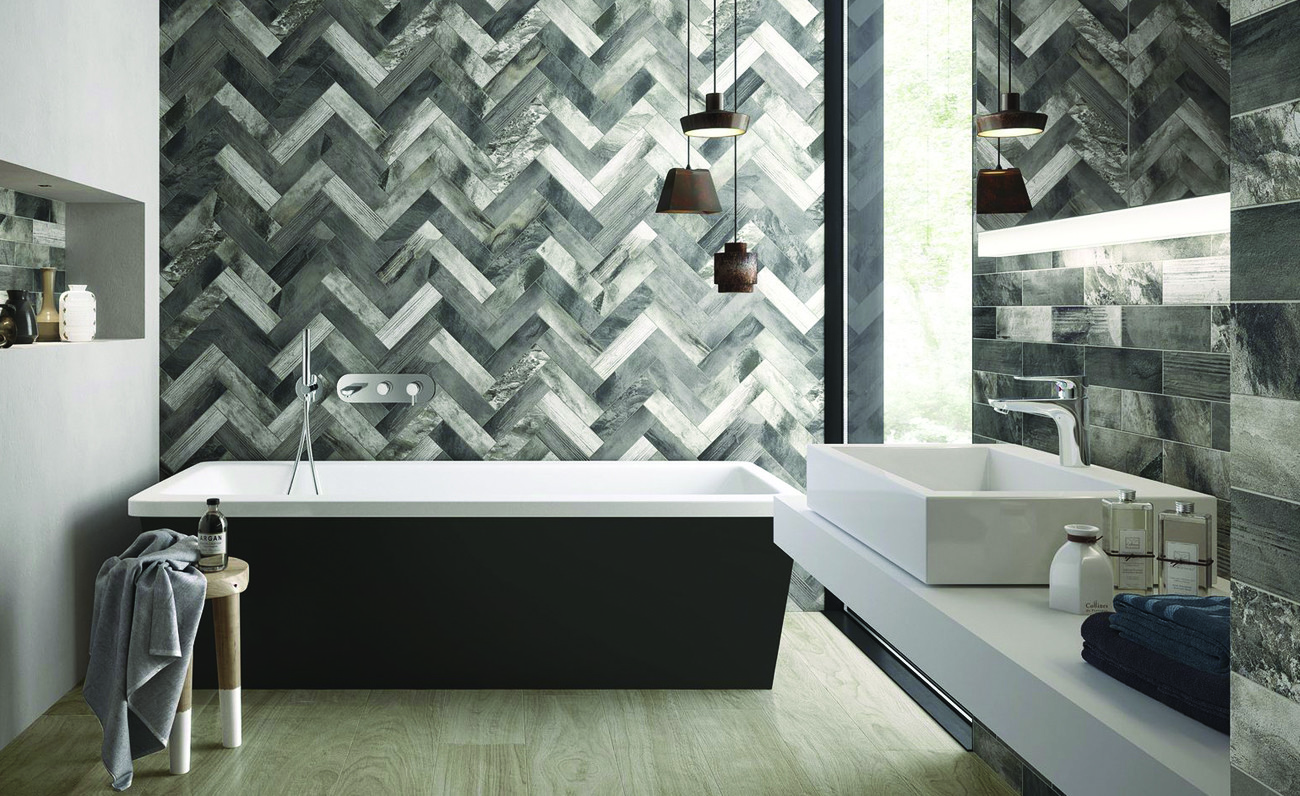 Tiles are ideal for bathrooms because they are water resistant, stain resistant and easy to maintain. So don't think twice before using tiles on the walls and floors of your bathroom, just make sure you pick the right tile for the right purpose.
In bathrooms, we need tiles for 4 different functions – floors, walls, shower area and back splash. Here is your guide to selecting tiles for each of these functions in the bathroom.
BATHROOM FLOOR TILE
Your bathroom floor has to stand up to wet conditions and frequent cleaning, and needto look good while doing it. Thus porcelain and ceramic tiles are most suited for floors. Based on the theme of your bathroom choose tiles that are non-slip, anti-bacterial and do not accumulate water. Digitally printed stone look tiles look great on the floors.
Check out Somany's anti-slip stone look tiles for bathrooms: https://www.somanyceramics.com/tiles_floor_slip/aegis-beige/
BATHROOM SHOWER TILE
The shower area in the bathroom faces maximum moisture and water and thus the tiles need to be not just anti slip but hygiene conscious. You might choose to use the same tile as the rest of the bathroom in the shower area, or highlight it with a different tile. But make sure the tile used in the shower area doesn't stay damp for too long and thus has minimum bacterial growth. Colours like grey and brown are really in for shower areas. Mosaics are also an good option.
Check out this chequered wood light tile from Kajaria for your shower area: https://www.kajariaceramics.com/product_application.php?product_id=3082
BATHROOM WALL TILE
Wall tiles add a touch of glam to your bathrooms and can be used in natural finishes or stunning designs and patterns to achieve the desired look. For natural look, one can opt for wood finish tiles or marble finish tiles. To make a design statement, one can opt for tiles with highlighters and borders in motifs that fuse with the look. Usually wall tiles are of medium size (12×12) and thinner than floor tiles, but one can play around with mosaics, or differently shaped tiles too for the bathroom.
Check out these country brick look tile from RAK to add some sophisticated glam to your bathroom:
http://www.rakceramics.com/en/tiles-floors-coverings/collection/country-brick/
BATHROOM BACKSPLASH TILE
Backsplash is the area over your washbasin that has maximum chances of water damage. Thus the tile for this space needs to have minimal water absorption and should be preferably anti-bacterial. However, it's always a good idea to get creative when designing with tiles and backsplashes are a great way to create a focal element or add colour or pattern to your bathroom.
Check out these gorgeous tiles from RAK that can be used with a floral element: http://www.rakceramics.com/en/tiles-floors-coverings/collection/amya/