Tiles for stylish kitchen
Kitchen is the hot spot for activity in most homes and thus needs to be inviting yet easy to maintain. With modular kitchens becoming popular, most designers are giving the kitchen a clean straight line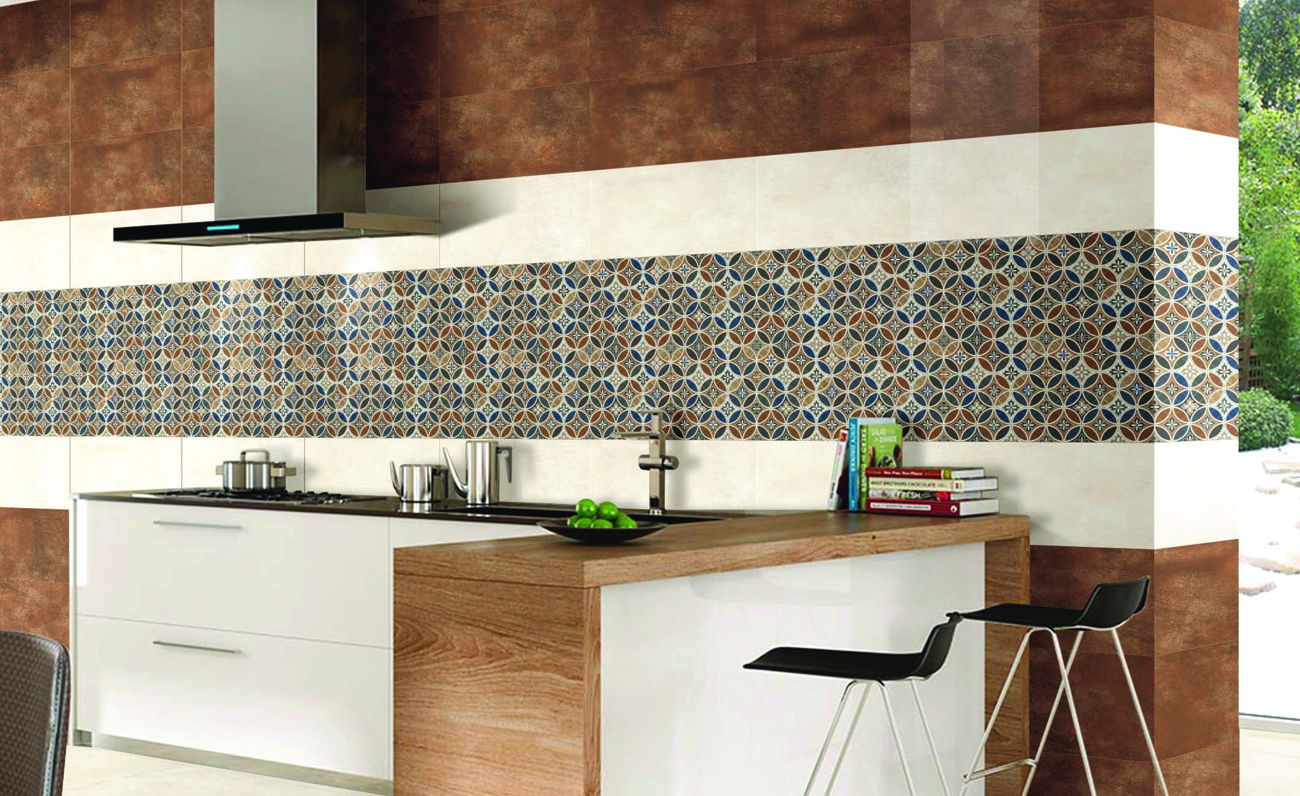 Kitchen is the hot spot for activity in most homes and thus needs to be inviting yet easy to maintain. With modular kitchens becoming popular, most designers are giving the kitchen a clean straight line minimalist look with emphasis on finishes. Kitchen tiles have also evolved from those bright glossy tiles to aesthetic concept tiles, matt finishes and nature inspired designs. Here are some tile options for kitchens that you are sure to love.
Stylish Collection from Peronda
Steel kitchens are the in thing and if you aren't ready to go all out with steel, you might want to consider adding that metallic touch to your walls or just the backsplash to compliment your kitchenware. The Stylist collection from Peronda's Harmony Collection allows you to do just that.
Check it out here: http://www.peronda.com/en/collection/stylish
Type 32 by Lea Ceramiche
If you want to bring in the warmth of wood to your kitchens but want to be a little more experimentive, then the Slimtech Type 32 designed by Diego Grandi for Lea Ceramiche is just the thing for you. It offers four Slimtech 5plus bases with different colours and four graphic designs that can be combined.The two tones, warm and cold, allow multiple combinations for flooring, creating an endless decorative carpet for the domestic environment.
Details here: http://www.ceramichelea.it/en/collections/slimtech-type/
Liquid Forms by Kaza Concrete
Designed byAybars Asci, these concrete tiles are poetic. They replicate the liquid form, and are unique because a single tile design generates multiple patterns making it very versatile. Architects and designers can play around with the tiles to create multiple effects and reap visually stunning results.
Check it out here: http://www.kazaconcrete.com/designs/liquid-forms
Netra Gold décor tile from Kajaria
To bring in a touch of pattern to your kitchen, opt for these concept tiles by Kajaria available in40×80 cm size in a satin matt finish. Digitally printed these are perfect for adding a classy touch to the kitchen.
Check them out here: https://www.kajariaceramics.com/product_application.php?product_id=3178
Belgium Sucrerosa by Nitco
Nitco's Belgium Sucrerosa is an ideal floor tile for the kitchen with a matt finish, neutral colour and 600×600 size. It will compliment most wall tiles and will lend a touch of sophisticated glamour to the kitchen without upping its maintenance quotient.
Details here: http://www.nitcotiles.in/tiles-details.aspx?finish-matte-50968