Reading Time:
3
minutes
---
Selecting the Perfect Powder Room Tiles for a Stylish Retreat
Imagine stepping into a powder room that exudes elegance and sophistication, thanks to the perfect choice of tiles. In this comprehensive guide, we'll explore the world of powder room tiles, unveiling the secrets to creating a stunning and inviting space that will leave your guests in awe. From luxurious marble to bold patterns and textures, powder room tiles offer endless possibilities for transforming your small space into a captivating sanctuary. Join us as we delve into the art of choosing the perfect tiles for your powder room.
---
1. Creating Timeless Elegance with Marble Tiles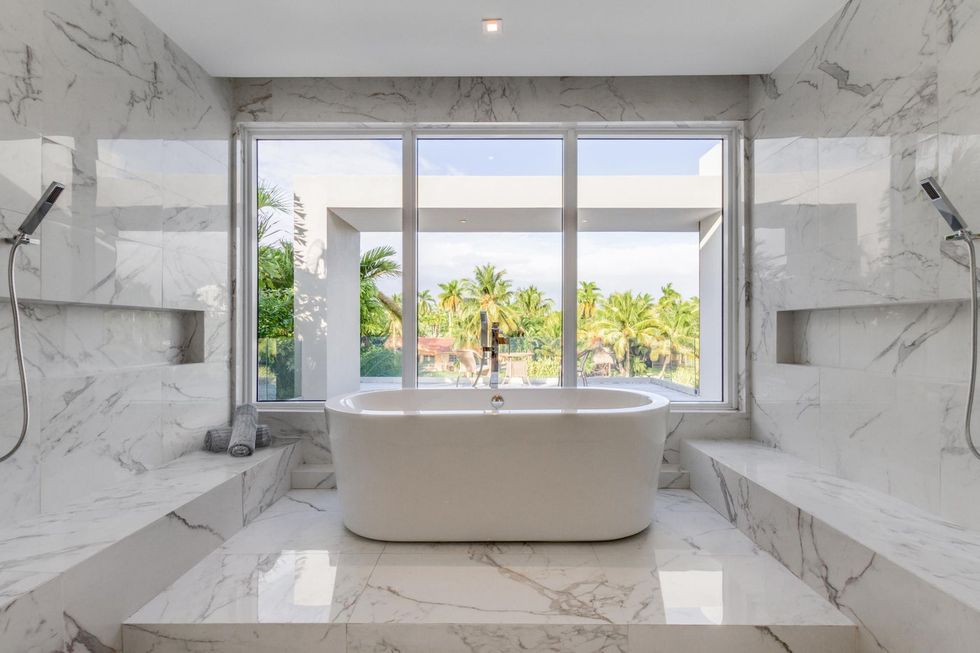 Infuse your powder room with timeless elegance by choosing marble tiles. Imagine a powder room adorned with the natural beauty and sophistication of marble, creating a sense of luxury and refinement. Marble tiles come in a variety of colours and patterns, from classic white Carrara to dramatic black Nero Marquina. You can use marble tiles on the floor, and walls, or even as a stunning vanity countertop. Let the veining and unique characteristics of marble tiles bring a touch of opulence to your powder room.
2. Making a Statement with Patterned Tiles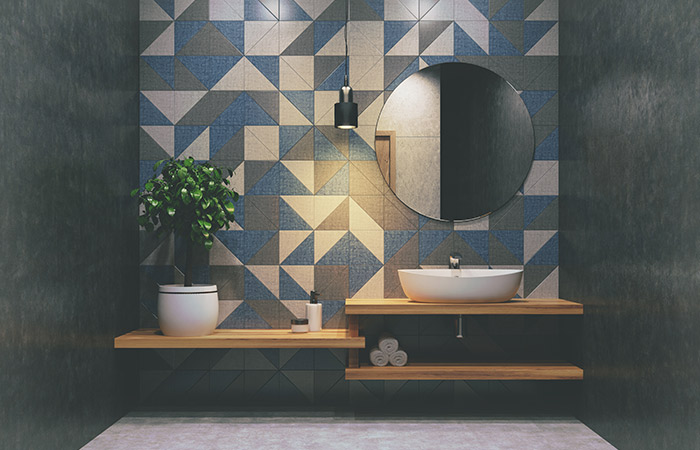 Add a touch of personality to your powder room by making a statement with patterned tiles. Imagine a powder room that becomes a visual delight, thanks to the bold patterns and intricate designs of the tiles. Patterned tiles offer endless possibilities for creating a unique and eye-catching space. Whether you prefer geometric patterns, floral motifs, or Moroccan-inspired designs, patterned tiles can transform your powder room into a stylish retreat that sparks conversation. Let your imagination run wild and create a space that reflects your individuality.
3. Embracing Texture with Subway Tiles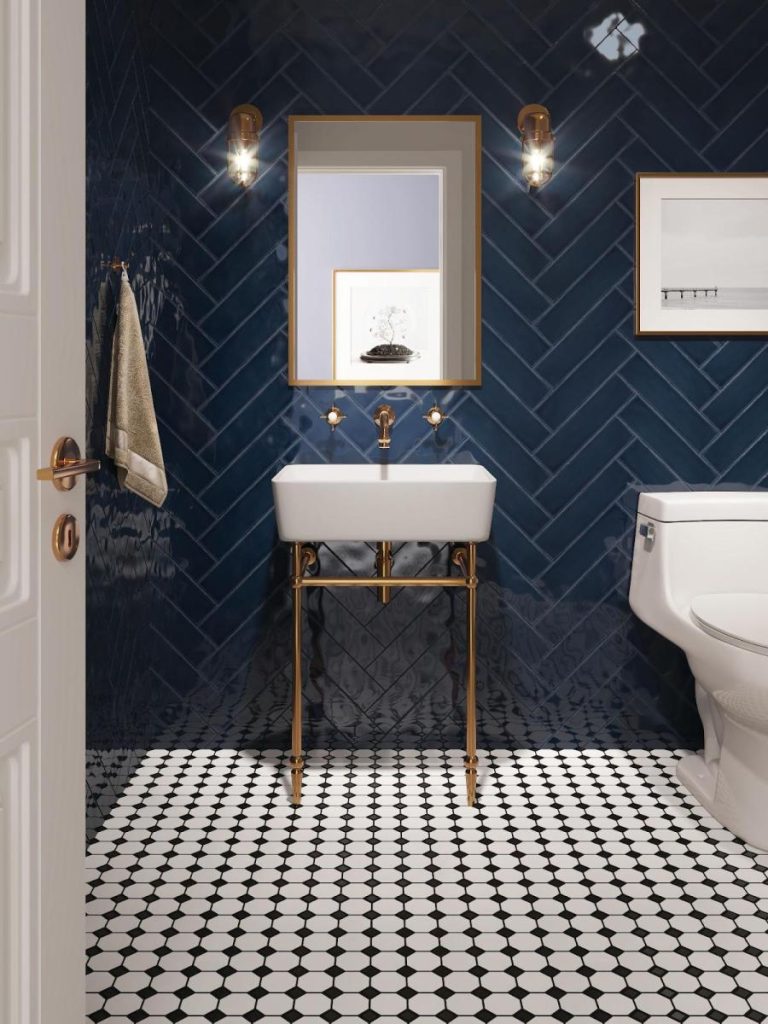 Create a sense of depth and texture in your powder room by embracing subway tiles. Imagine a powder room with walls adorned in sleek and timeless subway tiles, adding a touch of sophistication and modernity. Subway tiles are known for their clean lines and versatility, making them a popular choice for powder rooms. You can experiment with different layouts, such as herringbone or vertical stacking, to add visual interest. Consider using coloured grout or mixing subway tiles with other materials for a unique and personalized touch.
4. Enhancing Drama with Dark Tiles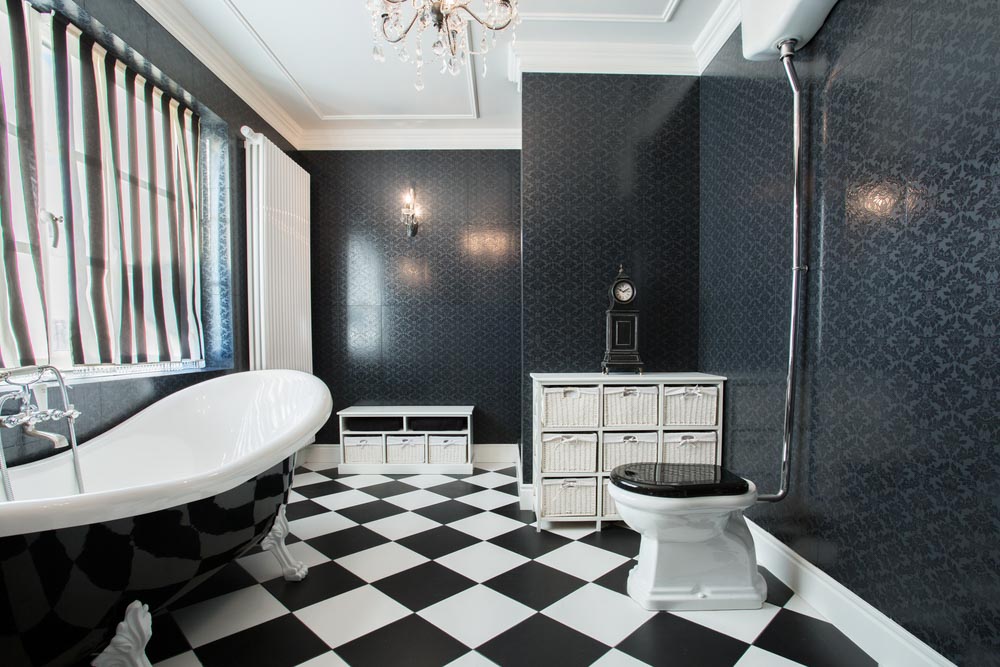 Make a bold statement by enhancing drama with dark tiles in your powder room design. Imagine a powder room with deep, rich hues that create an atmosphere of mystery and intrigue. Dark tiles can add a touch of glamour and sophistication, especially in small spaces like powder rooms. Consider using dark tiles on the floor, walls, or even as an accent behind the vanity. Combine them with well-placed lighting to create a dramatic effect that will captivate anyone who enters.
5. Reflecting Light with Mirrored Tiles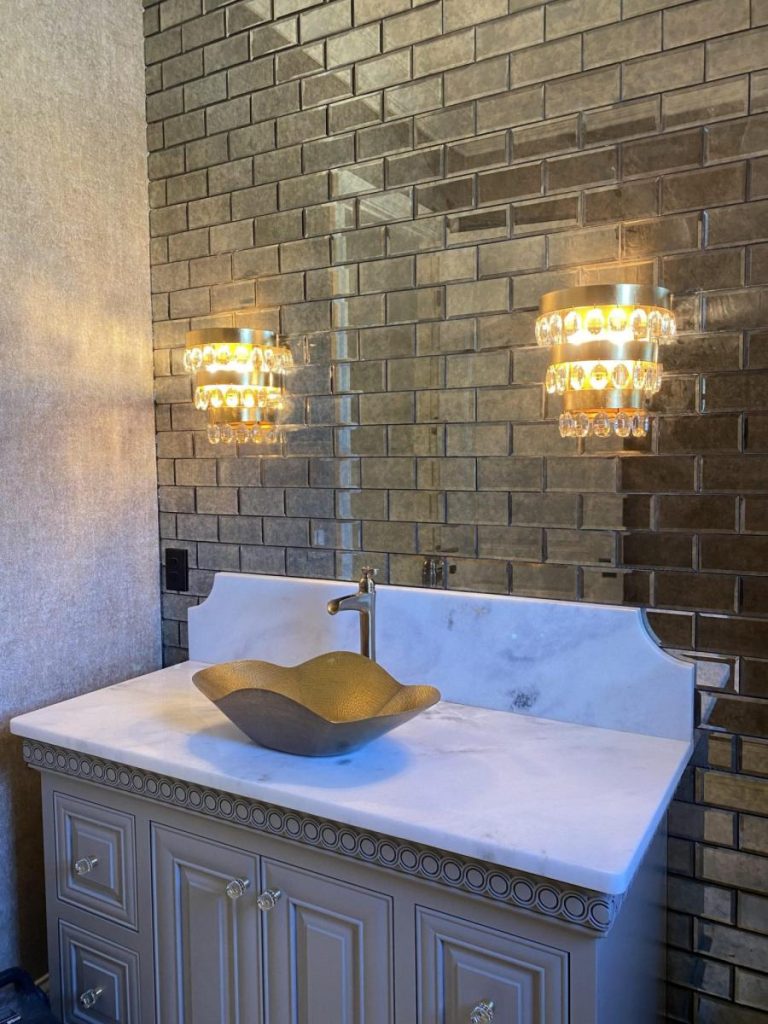 Amplify the sense of space in your powder room by reflecting light with mirrored tiles. Imagine a powder room that feels larger and more open, thanks to the shimmering reflections of mirrored tiles. Mirrored tiles not only add a touch of glamour but also create an illusion of depth and brightness. You can use them as a backsplash, on the vanity wall, or even as a feature wall to create a focal point. Let the mirrored tiles transform your powder room into a radiant and inviting space.
---
Design a Powder Room That Leaves a Lasting Impression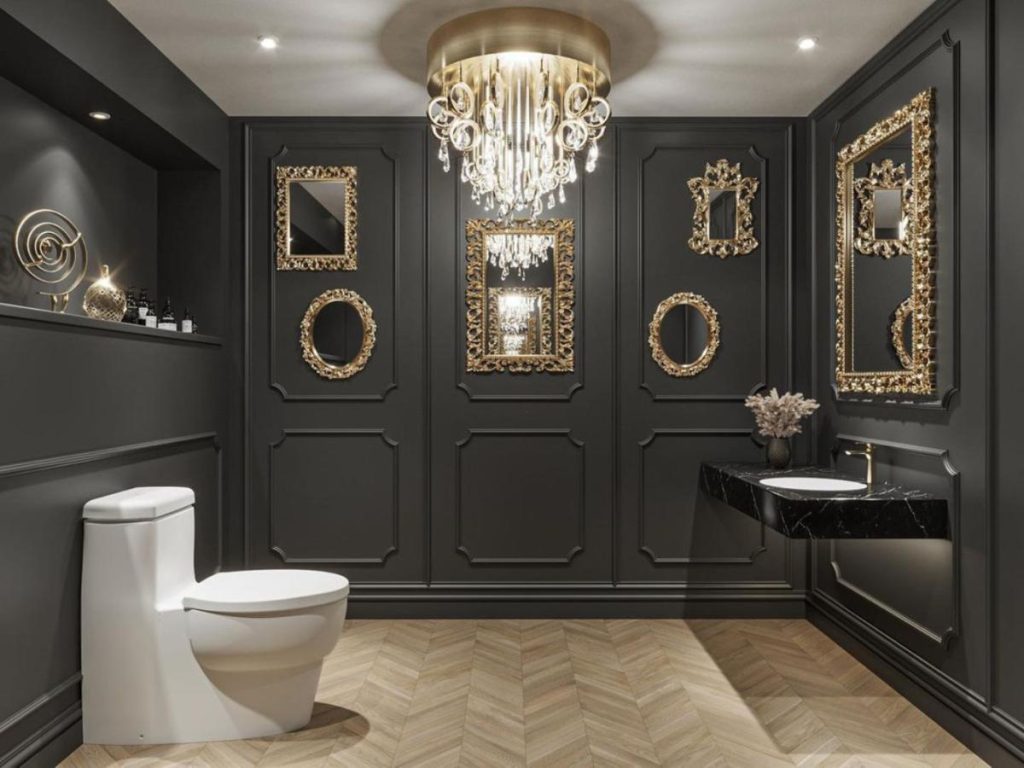 With the perfect choice of powder room tiles, you can turn your small space into a stylish and captivating retreat that will leave a lasting impression on your guests. Whether you prefer the timeless elegance of marble, the boldness of patterned tiles, the texture of subway tiles, the drama of dark tiles, or the reflective beauty of mirrored tiles, there is a perfect option for you. So, unleash your creativity and embark on the journey of transforming your powder room with stunning tiles, and enjoy the pleasure of a space that becomes a true sanctuary.