Reading Time:
3
minutes
For exterior/outdoor installations, selecting the perfect outdoor tiles is very important; however, any tiles within the suitable porosity range are often used outdoors, as long as they meet the requirements for exterior installations. Over the years, porcelain / vitrified tiles have been the foremost commonly recommended material for outdoor projects as they are available in unglazed materials, which are ideal for outdoor floor installations. The nonslip properties such as anti-skid tiles are vastly used, as they come with good quality and assured safety. Textured tiles also can minimize the likelihood of slipping when used on outdoor floors. For exterior/wall cladding, ceramic, glass, or stone tiles are preferred but it is important to keep in mind the climate-specific challenges throughout the specification process. For instance, if an installation is going to be subject to freeze-thaw conditions, the tile should be frost-resistant. Denser materials with a porosity of but 0.5 percent, like porcelain, tend to possess more frost resistance, while some ceramic tiles will suffer outdoors. For hot and humid areas, one can prefer cool roof and wall tiles, which reflect sun rays thereby keeping the inside temperature cool and also saving energy. These tiles are devised with a special process of glazing that makes the tile reflect most of the solar heat.
Parking Tiles or Porch Tiles
While choosing and applying parking tiles for the exterior area of your house which is also the entrance to your house, it is important to keep in mind that it does not get dirty very often and less maintenance is required. There are various options available in parking tiles. Parking tiles are usually made with cement tiles, which are anti-skid and hard.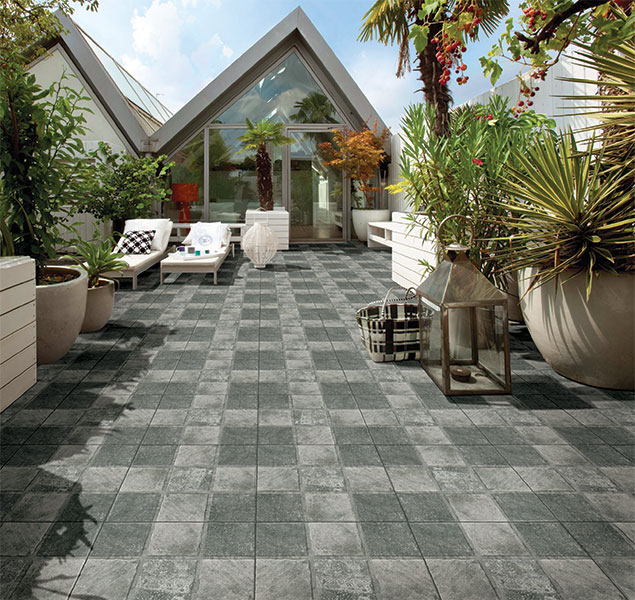 Commercial / Office Area Tiles
Tiles for commercial space and high-traffic areas need a lot of maintenance because of heavy footfalls. Tiles such as large size, anti-skid, glossy, etc. can be used in such space. These tiles are very popular and can be used in various places such as shopping malls, airports, hotels, restaurants, offices, and conferences. They can be applied in office floors, lobbies, and other office areas. Office floors should be highly modern and sophisticated reflecting your work.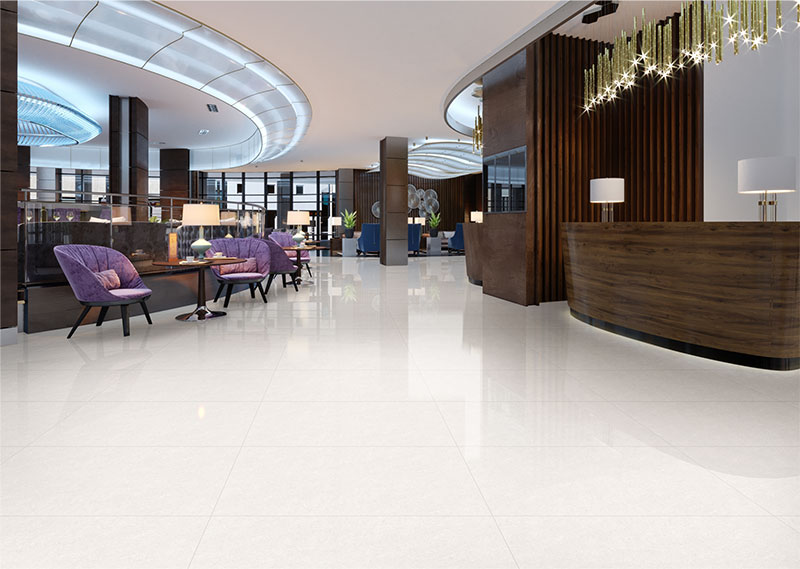 Swimming Pool Tiles
One of the best tiles for a swimming pool is the mosaic. Mosaic tiles are popularly used in swimming pools as they look very attractive and are very easy to clean and maintain.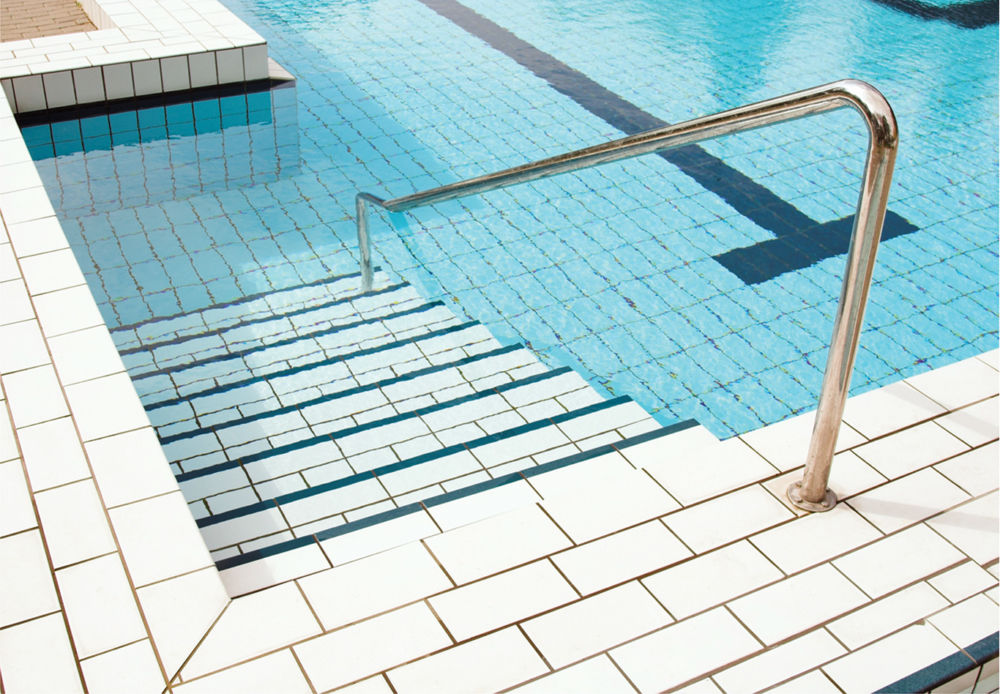 Terrace & Balcony
Small sizes and decorative tiles are highly used for balconies which make them very trendy. They can be used in various shapes and can be customized as per your choice and availability. A terrace is an open space area that is exposed to light. There are various other places where tiles can be used in outdoor areas such as outdoor patios, and pool areas. Outdoor tiles have become an integral part of home decoration.