8 Best Types of Tiles for 2022
It can be very confusing when selecting the right type of tiles for your home or for any space as there are so many different types and options available today in the market. Ceramic and porcelain tiles are the most popular, but there are also glass tiles, cement tiles, metal tiles, and stone tiles—to just name a few. To make it even more confusing, not every type of tile works for every job. And, of course, there's the budget to consider. It's hard not to feel a little overwhelmed. To give you a deeper knowledge and to make you aware of the best types of tiles available in the market, we have enlisted the 8 Most Common Types of Floor and Wall Tiles, which are a great option to choose for your home project and you will love having them in your house for years to come.
---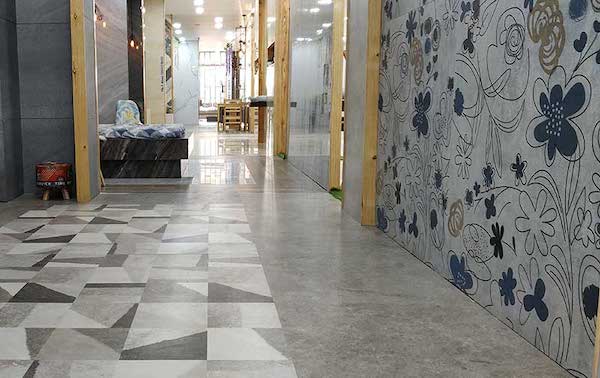 1. Ceramic Tiles
Ceramic tiles are easy, versatile and perfect for any room. It is the most common type of tile found in any home because of its durability and easy maintenance. Ceramic tiles come in numerous styles that can fit in any design. It has also two variants – glazed and unglazed. While unglazed gives an artistic, rustic finish, glazed ceramic tiles provide more protection for longer-lasting floors.
---
2. Porcelain Tiles
The other most common type of tile is porcelain which differs from ceramic tile. Porcelain tiles can be used indoors as well as outdoors as it will not be freeze, fade or crack. Other applications for porcelain tile include bath or kitchen, high- traffic areas and kitchen backsplashes. It is the most popular choice for both interior and exterior use. These tiles are also the preferred choice of architects and designers.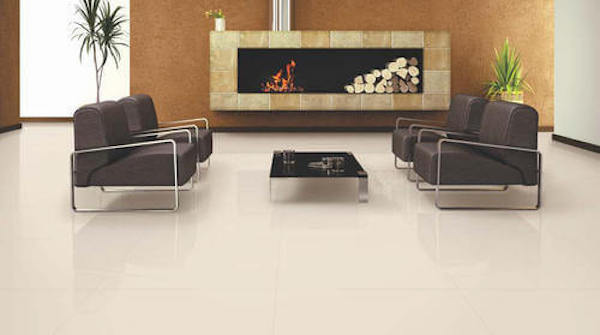 ---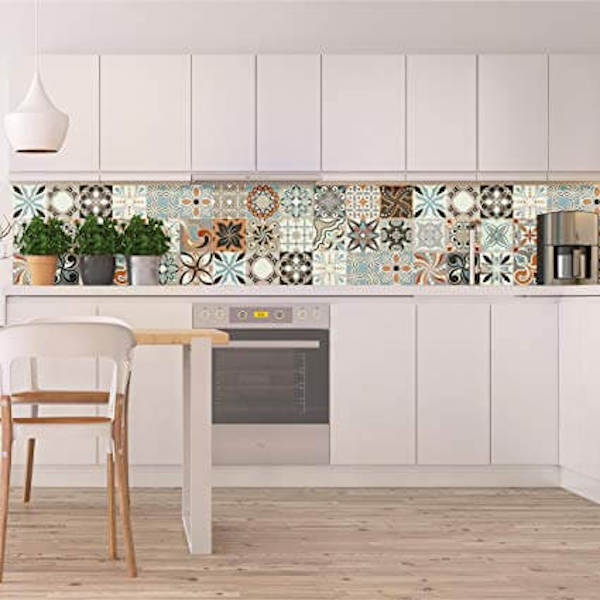 3. Cement Tiles
These tiles are the oldest type of tiles and have been around since the 19th century. Cement tiles are extremely flexible and provide amazing patterns and colors. One can find these tiles in various bold designs and colors. They are also now used in kitchen backsplash. But at the same time, they are not appropriate for every style and location. They are little heavy on pockets as compared to ceramic tiles.
---
4. Mosaic Tiles
Mosaic tiles are one of the most popular choices for decorative tiles. Consisting of small tiles, often square, mosaic tiles are laid together to create a larger effect for a high visual impact. Mosaic tiles can be made of varying materials, with stone, glass, and ceramic being the most commonly used. Mosaic tiles give you a chance to flex your creative interior design muscles since it comes in so many different shapes, sizes, colors, styles, and even materials.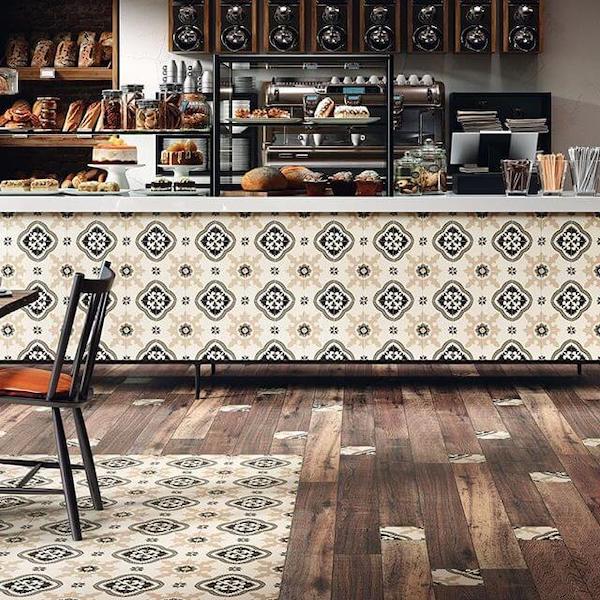 ---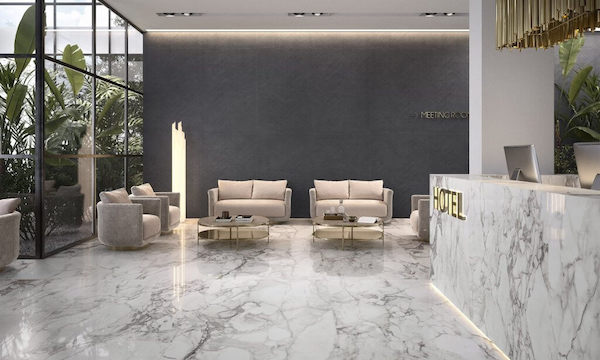 5. Marble Tiles
Marble is a highly durable stone that exists in almost every color due to the variability of component minerals. Marble tiles have multiple finishes from polished to honed and brushed to tumbled, making marble an ideal choice for any room in your home. As a natural stone, marble tiles offer high aesthetic value and add both elegance and value to a home. They are costly, however, and care for marble tiles can be time-consuming. Their absorbent nature does make them prone to stains, and generally not acceptable for exteriors or in landscaping.
---
6. Glass Tiles
Glass tiles are an amazing alternative to natural stone. They can be easily cleaned and acidic stains such as caused by foods like lemon and vinegar and can be wiped out easily without any permanent stain and damage. Glass tiles offer a minimalistic look to the space. They are available in small sizes. The best application of glass tiles are tabletops, kitchen backsplash, or around fireplace. It's preferred to use these on smaller applications because they can chip quite easily around the edges. They are available in various colors.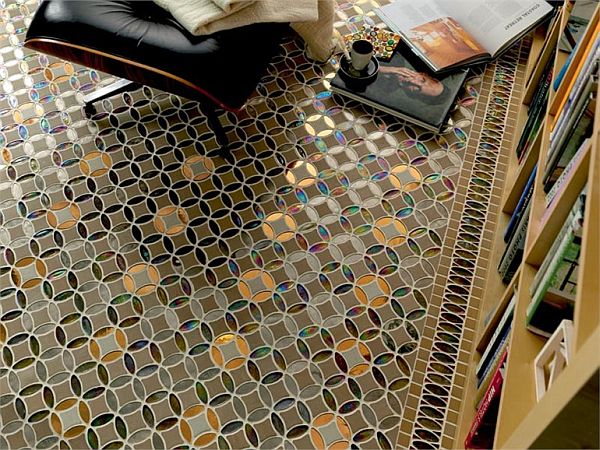 ---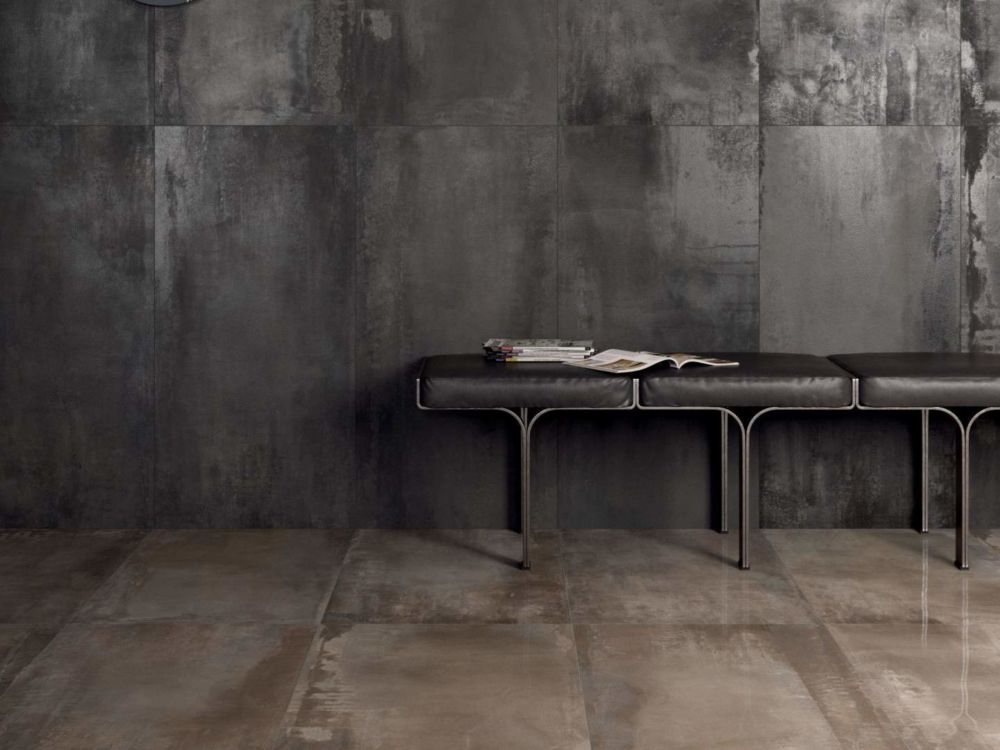 7. Metal Tiles
Metal tiles are super durable and work great on surfaces such as a kitchen, bar or utility room. These tiles give a chic and modern look to the space. Metal tiles are available in an extensive range of textures, finishes, patterns, and sizes and in warmer tones like copper, bronze, gold or soft silver. These tiles can successfully add a dash of glamour to any space and can be incorporated in various spaces to add sophistication, drama, and character to your space.
---
8. Terracotta Tiles
An old-fashioned type of tiles, Terracotta is the tiles that give homely vibes with a cozy and delightful ambiance to your home. Terracotta is a strong surface tile flooring material, made with red or earthy hued clay.