Adipa's creations help you to bring your story alive and cherish it for lifetime.
Adipa evolved with the personal journey of Ruby Jhunjhunwala as an individual artist creating huge murals and installations. It was her search for eternal beauty that led to these amazing creations that leave you completely mesmerized.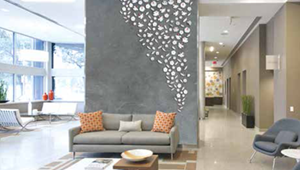 They aim  to change the way we perceive wall art bringing in to play the uniqueness of creative wall art. Creative walls are instant mood elevators bringing about a positive feeling to any atmosphere. Since Adipa's tiles are handmade and hand glazed, each tile has its own feel. The fire in the "bhatti" plays its own role in adding to the character of the tile which cannot be controlled. That is the beauty of Adipa products, making it a challenging task.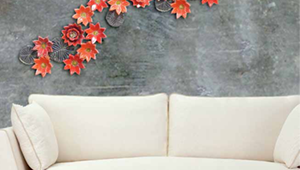 As a brand they are also constantly experimenting with lot of studio glazes and firing techniques. Adipa wants to create murals that become a part of the family's history.
Contact Details
www.adipa.com
(The article was originally produced in The Tiles of India magazine, Jan-Feb 2017 issue)