Reading Time:
4
minutes
The Tiles of India spoke to Ashhab Usmani and Shakeb Usmani, Directors of Shapzu Tiles, a leading manufacturer of handmade tiles
Shapzu Tiles has been dedicated to crafting handmade tiles with love. Using proprietary clay blends and glazes, the brand has a team of skilled artisan tiles makers who are ready to craft glazed handmade tiles, porcelain mosaic tiles and printed designer tiles for any interior or exterior project. The brand offers a complete range of handcrafted designs and the option of customisation for exterior and interior applications.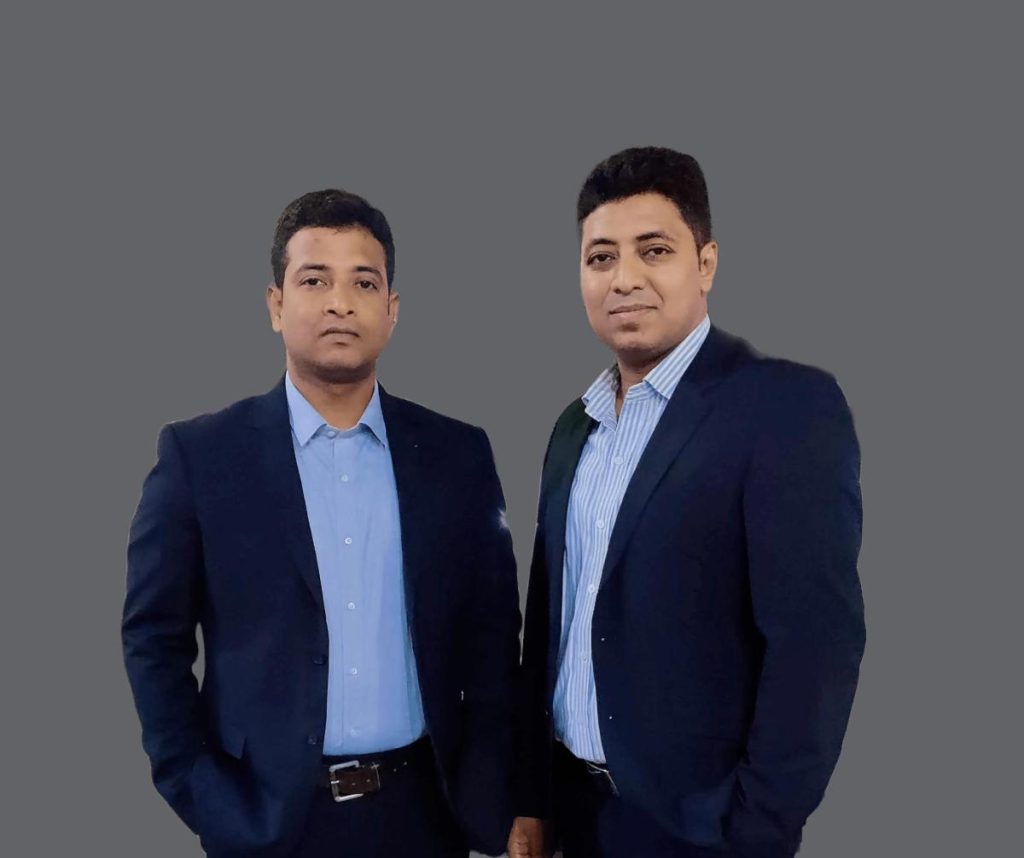 In conversation with Ashhab Usmani and Shakeb Usmani
How did Shapzu Tiles come about? What was the inspiration and idea behind it?
It all began with Shapzu Tiles Founder Mr. Parwez Ahmad Usmani, who had an abiding love of art and handmade tiles made in a traditional way with love and a passion for conservation, Mr. Parwez set out on his own and set up Shapzu Tile in 2011. Shapzu Tiles creates traditional handmade tiles, hand pressed in the same way it used to be done nearly a century ago. Our multi-hued, endlessly variable tiles are handmade and hand-cut in traditional ways that go back 1000 years.
Shapzu Tiles has been reinventing, and redefining the industry, and we are proud to continue standing on our founding principles. We do this by staying committed to using sustainable manufacturing practices, using recycled materials, and taking care of our employees—all the while putting the customer, first.
Your tiles are handmade and bespoke, share the background about the craftsmanship and design selection
We have a saying "True art doesn't come out of an assembly line".
All of the tiles made by Shapzu Tile are handmade by our talented craftspeople. Every handmade tile begins with a design, which can be chosen from our huge range of designs/sizes/shapes or exclusively designed to meet your needs. Shapzu tile has a huge repository of traditional design moulds that offer timeless designs that suit any space. We also continuously work to add new design options to offer tiles that suit the most modern of homes.
Creating a handmade tile is an art and we call our employees artisans as they are the magicians who create these tiles by hand, each tile goes through 12 sets of hands from start to end. Starting from manual pressing to hand glazing and firing, each step is being done by an artist. While modern technology has been implemented in many parts of the tile industry Shapzu Tile still bases their handmade tile production on centuries-old techniques as we believe it creates the highest quality tile available.
Our new design inspirations come from two sources, our clients (Architects, Interior designers and homemakers) and Mother Nature, there are 'N' number of designs and configurations, all you need to do is just see.
We work very closely with the client to understand the requirements and concepts to create a design which suits the aesthetics of the project design or the imagination of the client.
How has the market response been so far?
The market response is very good. Today, consumers are inclined more towards personalization and are even open to spending more than usual Customers are more aware today, and they actively spend time and resources in selecting the best tile for their home.
Nowadays consumer is leaning towards environmentally friendly, sustainable products with customisability. That's where handmade tiles come into the picture, giving complete customizability to customers in terms of colour, size, shape and design well our handmade tiles are environmentally friendly.
Any projects that you may want to share?
This is the toughest part of our work to choose our best project. All the projects we have done are very close to our hearts. We work very closely with all our clients to understand and meet their imagination and concepts to create a tile which makes their space unique and beautiful. A few of our projects that we can name are Ramgarh Heritage Hotel (Ramgarh), Soho House (Mumbai), Burger King (Pan India), Barbeque Nation (Pan India), Radisson Hotels (Pan India), Vainaar Home (Goa), Gyananda Academy (Nepal), Pacific Interior (London), and many more.
What is the price range and how durable are they?
Our handmade tiles' price varies by shape, size and colour. Our price range starts from 200/- per sqft to 550/- per sqft.
If we talk about durability, Handmade tiles offer several advantages over mass-produced tiles. Firstly, they are unique and they add a touch of personality and warmth to any living space. Secondly, they are crafted using traditional techniques that prioritise quality and attention to detail, making them more durable and longer-lasting. Finally, handmade tiles are typically made using natural materials and traditional methods, making them a more environmentally friendly choice that avoids the use of heavy machinery or harsh chemicals.
Here are some of the benefits of handmade tiles –
>>Long Life – Handmade tile is best known for its durability and standing the test of time. In our manufacturing process, each tile is heated up to 1100 degrees Celsius over an 18-hour period. All that heat creates great strength for a timeless product.
>>Easy to clean – Handmade tiles are very low maintenance. The beautiful finish of our glazes not only makes them easy to clean but it keeps them dirt-resistant.
>>Personalisation – We offer custom patterns and designs to our clients. With a variety of beautiful shapes, textures, and over 110 colours the possibilities for making a tile unique to you is endless. This is a great way to integrate your own personal style into the permanent design of your interior.
Can they be customised for any and all surfaces?
Yes, handmade tiles can be customised for all surfaces to fit the specific needs and preferences of the homeowner or designer. This can include custom sizes, shapes, and colours as well as unique patterns and designs.
Which is the most preferred and hot-selling design right now?
Some of our hot-selling designs are
>>Feather design
>>Fish Scale Tile
>>Lantern Tile
>>Kitkat Mosaic Tile
>>Subway Tile
Contact Details