Ravi Teja Varma
Ravi Teja Varma's work at Web of Life Design Lab draws inspiration from nature and its poetry.
Eloquent in themselves, pieces that draw from the beauty and harmony of nature at times and at times from human life and its various inspirations. Curves that resonate with the gentle fall of water, the hollow of an old bark letting light out or perhaps just the wind swishing through the forest. These are the ways you could describe Ravi Teja Varma's work at the Web of Life Design Lab. In his own words, he describes it as a journey of pure magic'. It evolved over a period of three years, taking shape one chisel at a time. It was born from the idea of creating a connection between humans and their surroundings; to understand and feel the truest essence of what Mother Earth blesses us with. From selecting the piece, looking through what it has to say and chiseling it down to the narrative as it flows, it represents the rawest form of nature.
Sustainability is the new way of life and also the way forward. We as humans cut down trees and blast masses of mineral stones for our own needs and often abandon the discarded portions of it. WOL aims at collecting these pieces and brings them to life, thus enabling the audience to reconnect with nature in the calm of their own personal spaces, with a contemporary touch.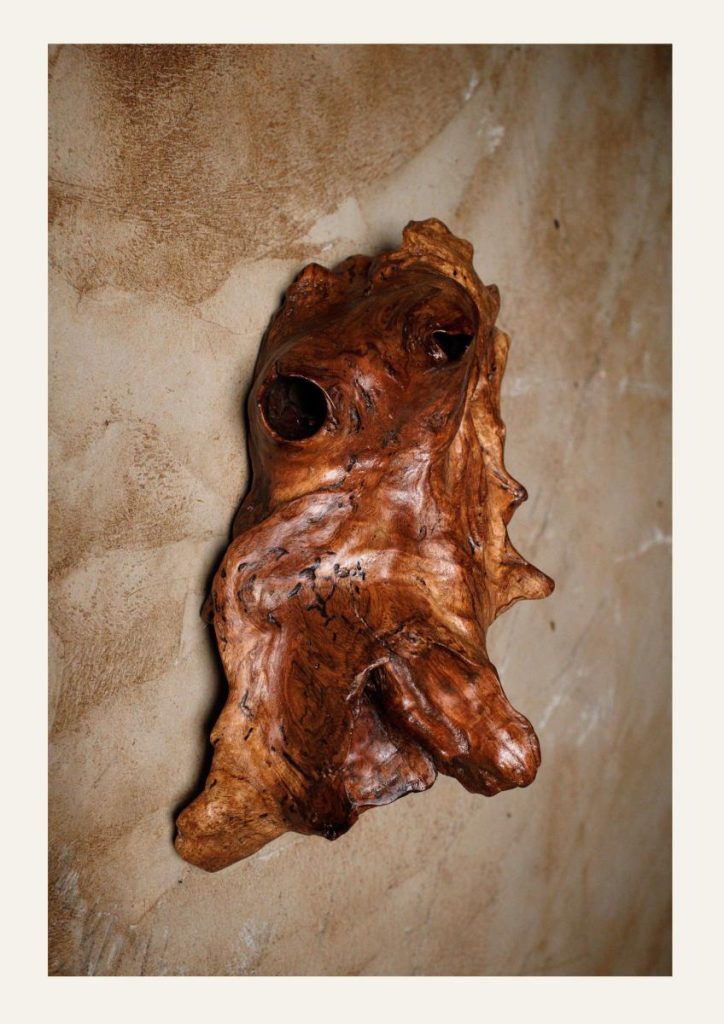 A civil engineer turned artist, Ravi Teja Varma was inspired by nature and its beautiful realms. Living in the forests for 3 years had immensely connected him to the Panchaboothas – the five great elements of Mother Earth, that gave rise to Web of Life sculptures that are etched from discarded chunks of trees and speak of an untold story that nature by itself wishes to convey thereby creating a dreamy gateway for us to experience these voices.
Homes are built with a personal connection for every individual. These pieces of art enhance and amplify the beauty of our spaces while helping us to establish a very intimate connection, a place of rest and rejuvenation.
There are coffee tables, benches, lighting and more, some of their versatile sculptures are designed to aesthetically meet your needs at home or your office. They are suitable for both exterior and interior spaces for a contemporary look.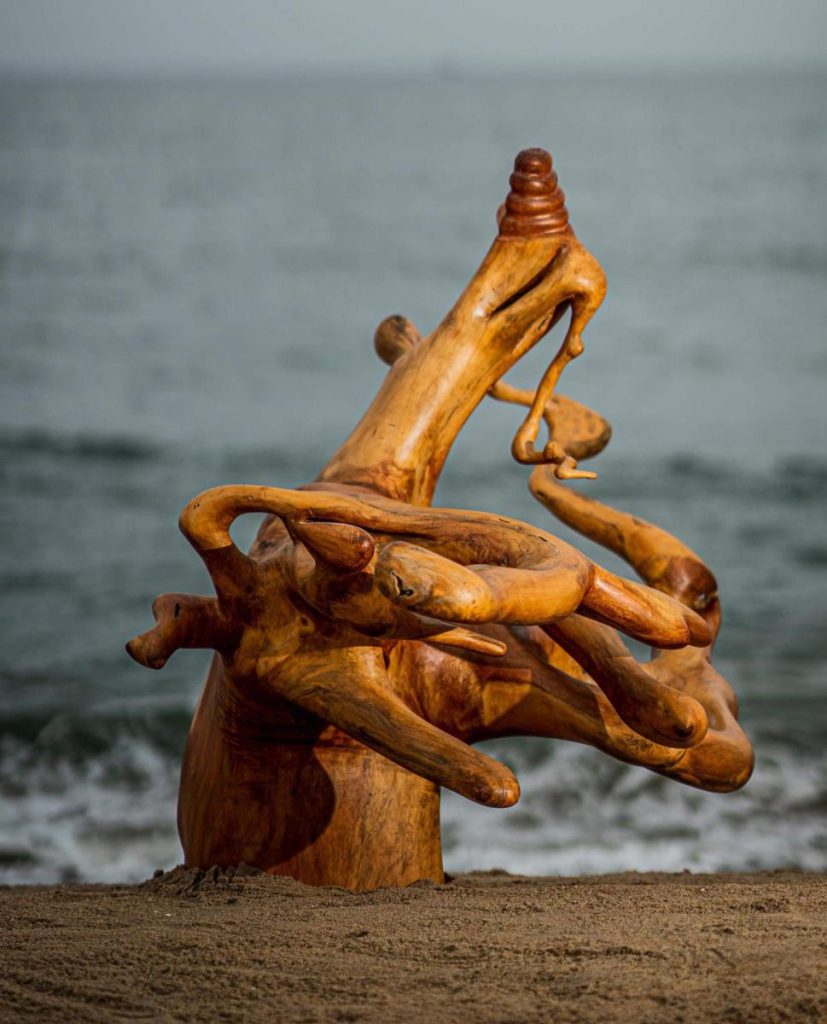 Ravi explains how their work is deep-rooted in the local people and their art, 'I have explored the art of Kutum Katam in the towns of Auroville, Tamil Nadu. The free will of the local's spirit had boosted my creative explorations, especially along my deepest conversations with the trees around. I have involved the Acharis (carpenters) who have been very enthusiastic to see a new way of working around wood. Every bit of it is handmade with the help of power tools for chiselling, cutting, carving and sculpting. We work together in a close-knitted environment to achieve the outcomes we dream of from the first chisel. 
The process involves restoring years of clogged wood leading to the first step of clearing out sediments of mud and then connecting with it to explore possibilities of what it looks or feels like. Upon deep interaction with a mindful conscientiousness, it is then given a shape; more like depicting a story that the tree possesses from years of its existence. Once the shape is identified, the wood is sketched with chalk and the shapes and cuts start coming to life.
A labour of love, an ode to mother nature, Web of Life, through its work give us an opportunity to bring to our spaces a microcosm of the vastness of nature and its poetry while at the same time giving a fresh lease of life to local artisans and their craft.
Contact Details
Instagram:
weboflifedesignlab