Architect Sunil Patil projects
Having graduated from Kolhapur, Sunil Patil started practice in 1994. His company Sunil Patil & Associates has designed many versatile projects across India. Architect Sunil Patil projects include residential and commercial complexes, industrial buildings, institutional blocks, residential and corporate interiors, and public utility places.
SPA has won various awards like IIA National Award in the industrial category in 2012, National and Regional award IIID-MK 2008 – Interior + Architectural Interiors, AICA award in 2014, IIA – Excellence in Architectural Profession and Education Award in 2013, Durian Society Interior's Outstanding Contribution to Architecture Award-2012.
Winery at Akluj:
In an industrial building, the performance of the building in terms of its function is of paramount importance. Besides creating an appropriate environment for work encouragement, it is a great challenge to achieve sustainability in the building. Normally, industrial buildings are perceived as a menace to sustainability.
This project has been designed using climate as the basic parameter of the design and has been successfully completed in a stipulated budget and time. The soul of this building is the intricately-designed spaces that interact with each other in such a manner that the visitor can feel the process of winemaking. One can enjoy viewing the vineyards and the processing unit from the wine tasting lounge and feel the entire process of winemaking.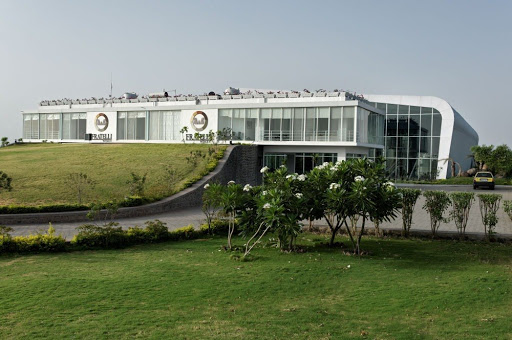 VVIP Circuit House in Pune:
Circuit House is a government public building which not only caters to VIP authorities but also serves as a meeting point for political gatherings, government authorities' discussions, and conferences. This green project has received GRIHA five star rating. The planning is derived from vernacular architecture. The shaded courtyard, transition spaces like passages, terraces, and jalis in the form of louvers used in this building carry vernacular ethos in a highly contemporary architectural style. Our focus here is to design a climate-responsive building with passive strategies for thermal and visual comfort along with innovative active strategies to achieve energy-efficient green building.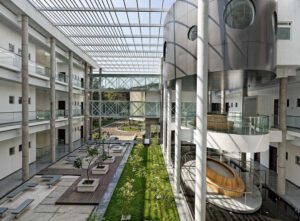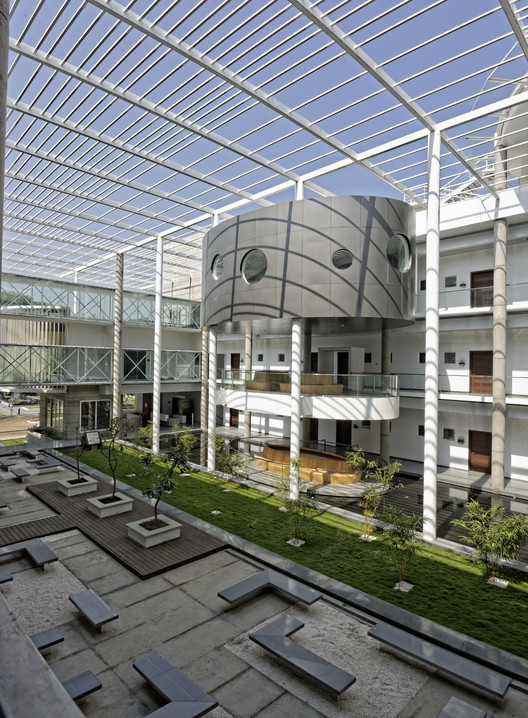 Contact Details: www.architectsunilpatil.com
Global Architects Award Winning Projects