The Bhatia residence designed by architect Ranjeet Mukherjee of The Vrindavan Project is an apt example of ecologically sensitive design.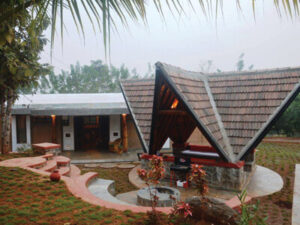 Ranjeet Mukherjee aptly describing his passionate journey to explore ecologically sensitive design. A graduate from The Faculty of Architecture, CEPT University, Ahmedabad, most of his work  experience had been at the universal township of Auroville. He set up The Vrindavan Project along with his wife Shreenu Mukherjee. We bring to you their latest project "The Bhatia Residence"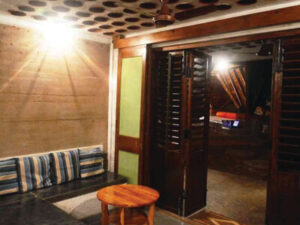 The client, an avid ecologist and advocate of urban composting had a vision which resonated with the architect's idea of ecologically sustainable technologies completely. Blending traditional elements with modern living, it boasts of many unique features like rammed earth walls, water channel moat and terracotta pot roof among others. The earth walls are rammed by hand, in-situ using a shuttering assembly, which is easily assembled and dismantled.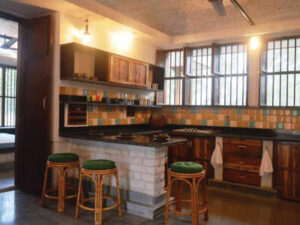 A wall panel of 8ft x 8ft and 9" in thickness can be rammed in a single day. Since this entire operation requires only human energy, and basic raw materials, such a method is naturally low in carbon footprint, as well as economically feasible. The building is a load bearing structure and the entire roof of this home is supported by these earth walls alone. Owing to proper technique and careful execution, the surface of these earth walls are aesthetically pleasing, and did not require to be plastered; thereby further saving costs, time and effort.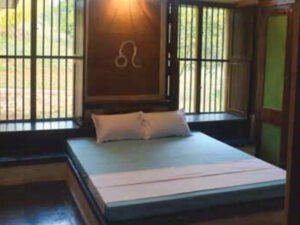 Contact Details
www.thevrindavanproject.com
(The article was originally produced in The Tiles of India mgazine, Jul-Aug 2016 issue)