Goan Traditional Architecture and Style
Goan traditional architecture had a unique vibrancy and used very interesting materials, we present some… Goan traditional architecture had a language of its own, intricate, beautiful and very artistic. The chief building materials involved in a typical Goan house were all very local and indigenous. Laterite and stone were widely used along with wood, metal and tiles of different patterns and varied styles. Ornamentation was a focal point and evolved greatly. We present to you some salient features that distinguished this style from the others.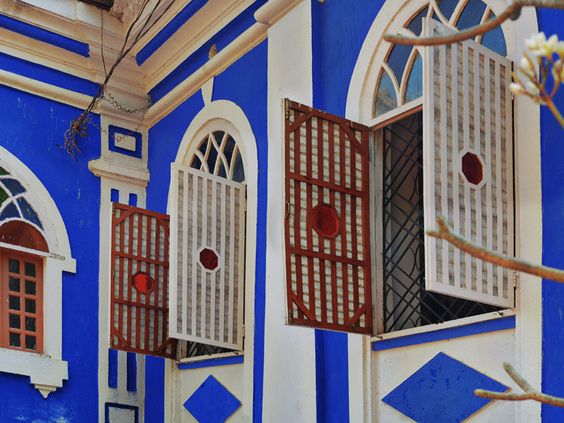 (Image Courtesy: Pinterest- dsource.in)
Mother of Pearl Shell Window
Goan Architecture used windows as an expression of art, made with 'nacre' or 'carepa', oyster shell windows were an intrinsic and enigmatic characteristic of the traditional upper –class dwellings. The nacre or the mother-of-pearl, which is otherwise a waste material, was then cut into lozenge shapes and slid into wooden battens to give windows added value and beauty. Translucent like paper yet not as transparent as glass the passing light through them felt kaleidoscopic and warm.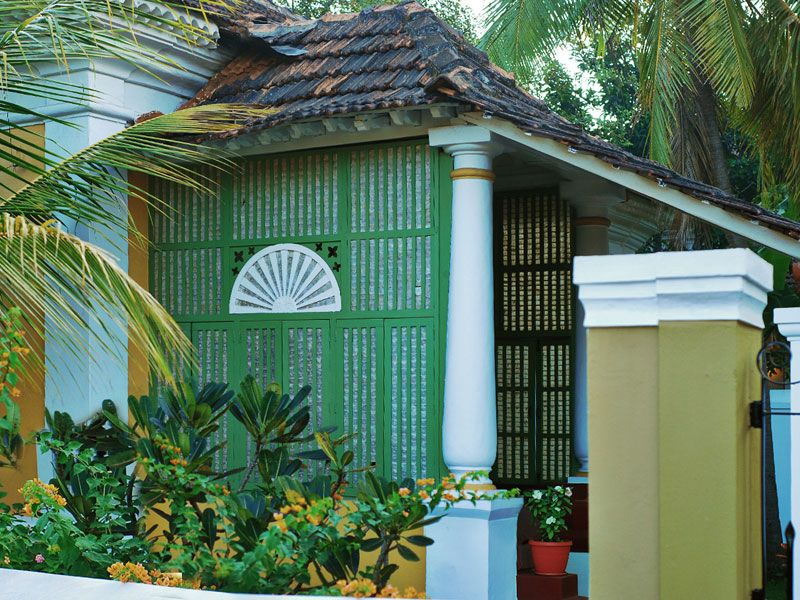 (Image Courtesy: www.dsource.in)
Cornices
Country tiles used as a corbel are a feature peculiar to Goa. The effect achieved is aesthetically pleasing, giving the roof projection a solid, molded appearance.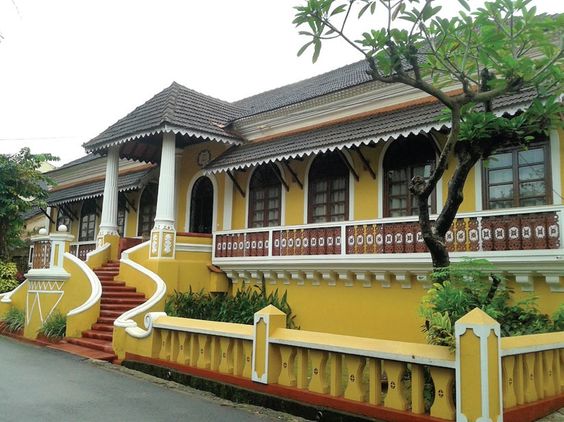 (Image Courtesy: planetgoaonline.com)
Clay and Heritage Tiles
Old beautiful old, carved wooden furniture (all made in Goa) and large Belgian glass mirrors also formed important features in traditional Goan architecture.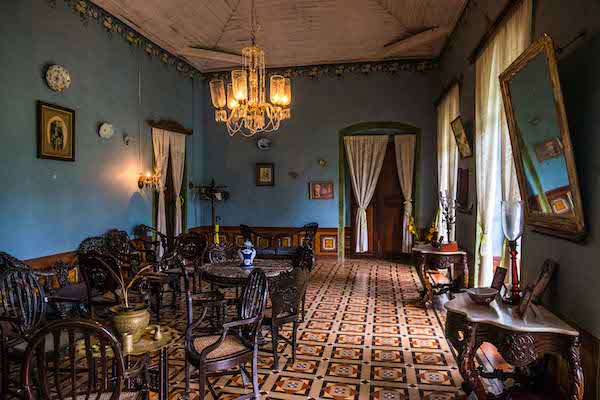 (Image Courtesy: rediscoveryproject.com- Braganza House)
Gateposts and Compound Walls
Gateways consisted of elaborately carved compound walls on either side of the gate posts with enticing designs.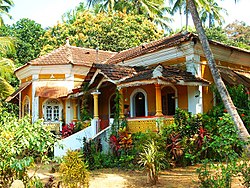 (Image Courtesy: Wikipedia)
Use of Porcelain
Most of the porcelain in the old Goan homes came from Macau, which was another Portuguese colony. Goans used porcelain extensively through their houses.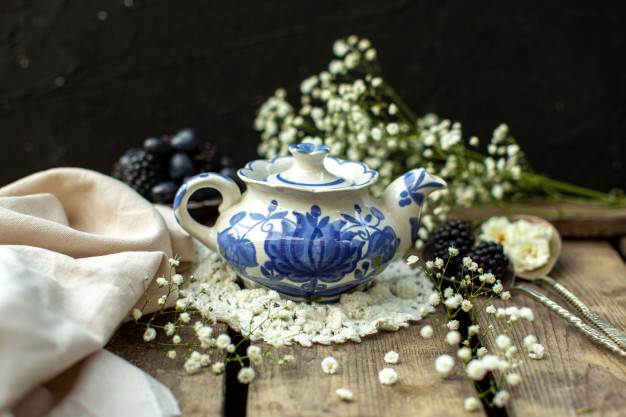 Columns or Pilasters
Railings were the most intricate embellishment in a Goan house. Pillars and columns juxtaposed with the old world charm were also a regular feature.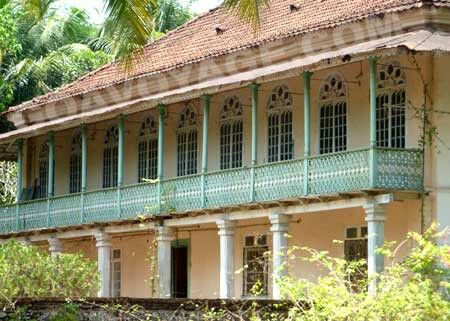 (Image Courtesy: Pinterest- Felicia Fernandes)
Use of Colour
The colours had to be dramatic, deep and were achieved with vegetable and natural dyes. Playing in combinations that are highly eye-catching they helped define Goan architecture with the Goa vibe, relaxed, warm and vibrant!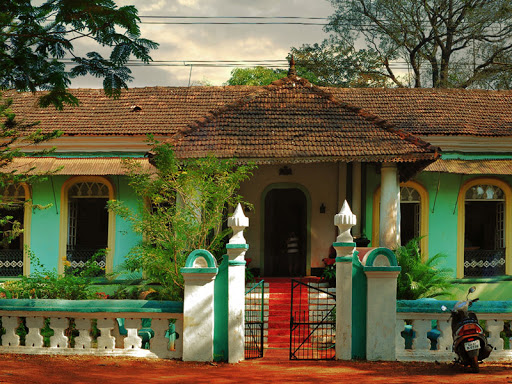 (Image Courtesy: www.dsource.idc.iitb.ac.in)
More about Goan Architecture: https://en.wikipedia.org/wiki/Architecture_of_Goan_Catholics
Global Architects Award Winning Projects