Karim Rashid bathroom design
Born from an idea of the multifaceted, designer Karim Rashid bathroom design enjoys stands out as a fresh, young and dynamic collection. Shapes and color ranges allow adapting sanitary wares and washbasins to any bathroom solution.
Aware of the complexity and tradition that binds ceramic to the value of the ceramic glazes, Cielo has undertaken a research project with the goal of introducing new chromaticity in the bathroom environment through a series of experiments aimed at understanding the essence and origin of the color, to investigate its relationship with nature and interpret its significance through the ceramic manufacturing, analyzing its role in architecture.
"It is important to me that the result of my work, and my collaboration with a client, manifest into something that will connect with the user, and sustain relationships with the consumer. Beautifying the world, and creating well designed, provocative, stimulating yet calming products and environments is the impetus for everything I embark on."
 Cielo unveils the new rimless toilet without the classic system with a top rim for the water flow. Without hidden parts, the water runs freely in the basin, running along the walls and washing the surfaces effectively. The practicality of use goes along with the ease of cleaning: the absence of the rim allows sanitizing the entire basin with a simple gesture, avoiding the use of specific products for the cleaning of the hidden areas below the rim. The toilet is certificated for a 4/6 Lt flush.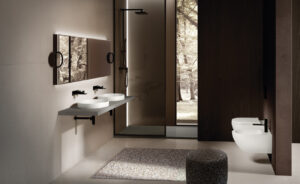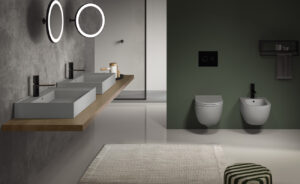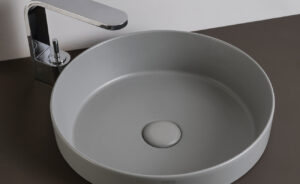 Contact Details www.karimrashid.com
Global Architects Award Winning Projects