Philippe Starck renovates Ha(a)ïtza hotel
Ha(a)ïtza restaurant in South west of France designed by Philippe Starck offering an experience that is elegant and arty. Located in the sand of the Dune of Pyla, in South West of France, this elegant hotel designed by Philippe Starck has already established itself as the bay's hottest new haunt. Ha (a) Itza which means rock in Basque, the facade of the hotel leaves no doubt.
Philippe Starck signs here a more conventional design than usual, and respects the typical DNA of the basin: pine slats, clear colors, a friendly beach borders the whole blasted (still) the Starck sauce. Characterful bedrooms, a spa and swimming pool, tea room and gourmet restaurant make it a cool place in which to chill out.
The Haitza, as it was once known, was built in neo-Basque style by Louis Gaume in 1930. In 2016, the Ha(a)ïtza was totally revised by Philippe Starck. The timeless interior mixes creature comforts and modern artworks.
White and natural wood-striped panelling in the 38 rooms and suites is both pared-back and a tribute to Basque and Landaise farmhouses. Queen island beds gaze towards the window, and a fun mix of small black-and-white photos – a rabbit (or is it hare?) posing on a book, a watery couple rippling in the waves – and metal-framed mirrors hang from hooks around the room.
The smallest rooms are quite compact, but most have balconies. Junior suites have a lounge area with a sofa. Most rooms have mirrors above the bed (very Starck), though the top-floor apartment has a wooden-vaulted ceiling, three balconies and countless doors.
The structure of the building was kept but modernized by the duo William Téchoueyres + Philippe Starck. The design and decor are representative of Starck's style – wood, tiles, steel. The terrace is lovely in the summer. This restaurant has a familial atmosphere, perfect ambiance for a chilled dinner after a nice day at the beach. The dishes are simple but very tasty with fresh and locally sourced ingredients.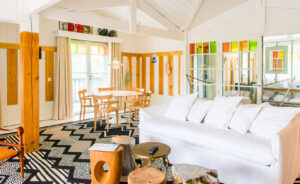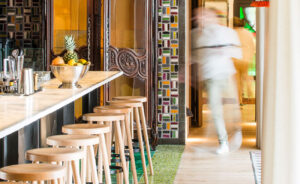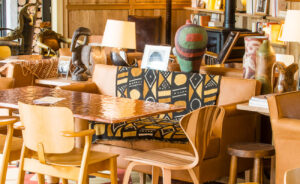 Contact Details: www.starck.com
Global Architects Award Winning Projects