LWK + PARTNERS
LWK + PARTNERS has designed a single 22-storey high-rise, Ventria Residence, housing senior citizens in Hong Kong, that helps them to continue living in dignity while enjoying all the modern facilities of an urban life
LWK + PARTNERS is a leading design architecture practice rooted in Hong Kong, with 1,000+ creative minds collaborating across a strong global network of 12 offices to deliver world-class solutions to the built environment. With over 34 years of growth, the diverse design team at LWK + PARTNERS believes that great design has infinite possibilities and a direct positive impact on people's lives.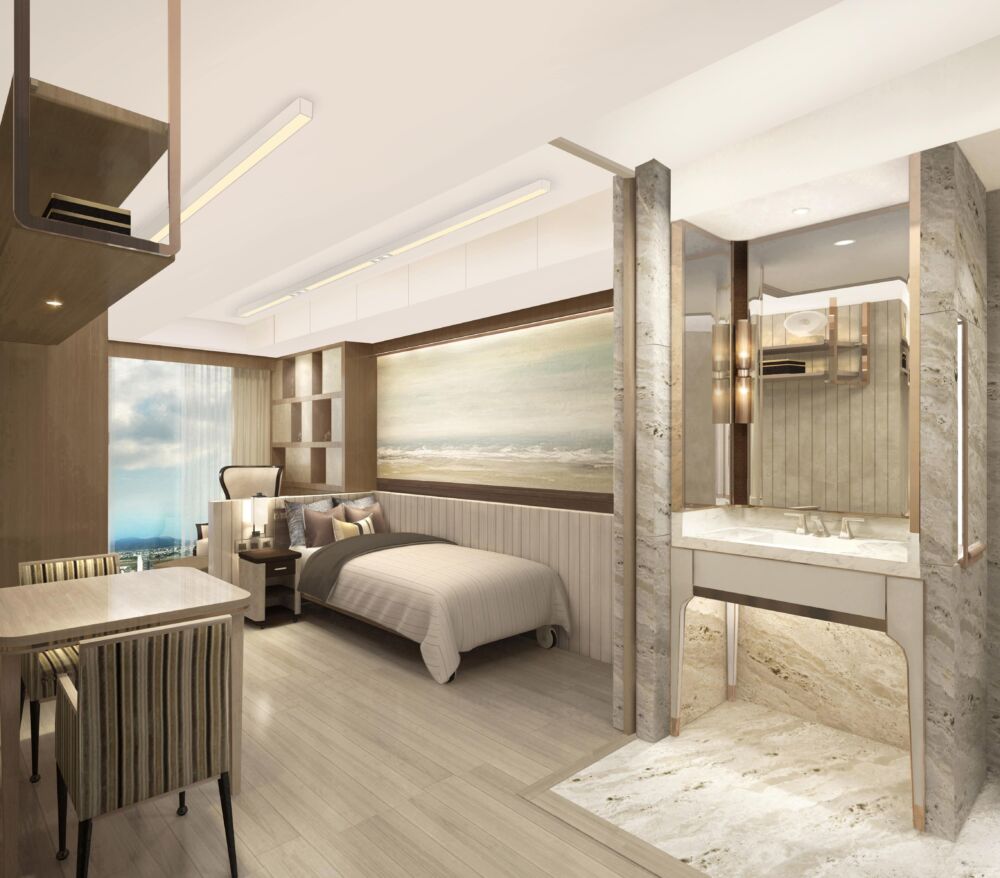 Ventria Residence is conceived as a medi-hotel-like facility with a senior hostel, residential care homes for the elderly (RCHE) plus a redeveloped church building. It offers a combination of living modes with a continuum of quality eldercare and communal spaces for a dignified and fulfilling high-end residential experience such as larger circulation areas, for the mobilization of care equipment, barrier-free facilities, and daily living aids. While projects in Western countries have the luxury to spread out horizontally with low-rise blocks, the lack of available space in high-density cities means that vertical developments provide a more viable solution for fulfilling rigorous functional requirements while providing aesthetically appealing living spaces.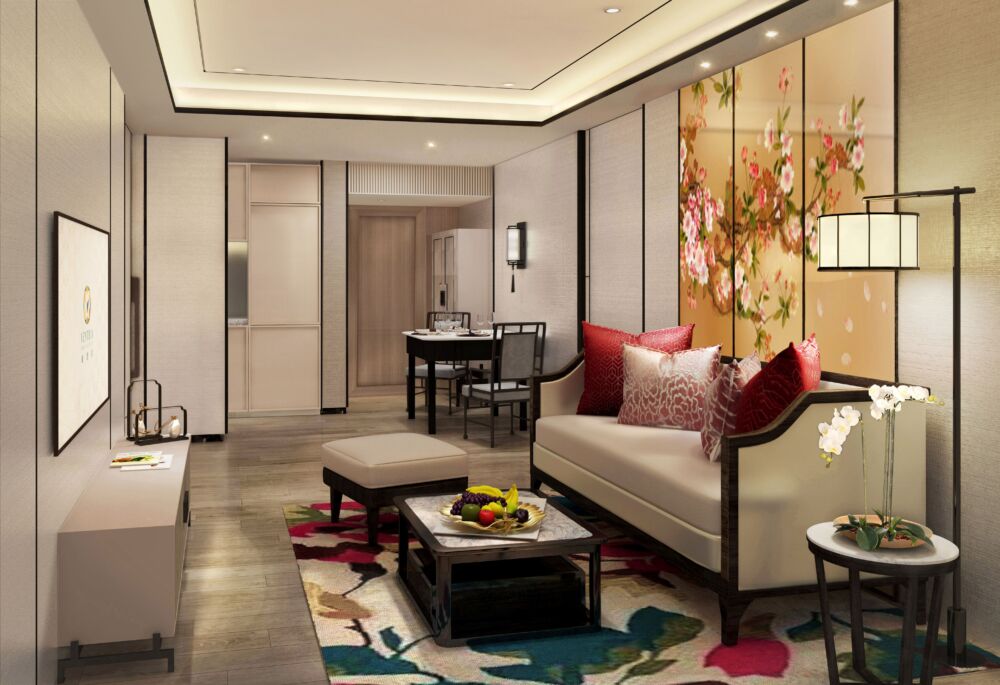 LWK + PARTNERS has designed a single 22-story high-rise building for Ventria Residence housing 168 units alongside care facilities, recreational and shared social spaces. Functional spaces are strategically stacked, dividing the building into RCHE floors, senior hostel floors, and amenity floors which are vertically connected through a building core to facilitate efficient circulation and operation.
Human-scale residential design
The fact that people in the future will live longer and remain in a fitter state as they grow old means they will stay longer in senior housing, which underscores the importance of residential design on maintaining a high standard of living. We see a deliberate use of a spectrum of different color themes across the building for easier navigation by elderly users. Universal design features include wider doorways for wheelchair access, anti-slip floor tiles for wet areas, touchless light switches, and others. There is also a range of special features responding to the needs of residents with dementia, such as kitchen sinks and microwaves that can be hidden from view to prevent accidents.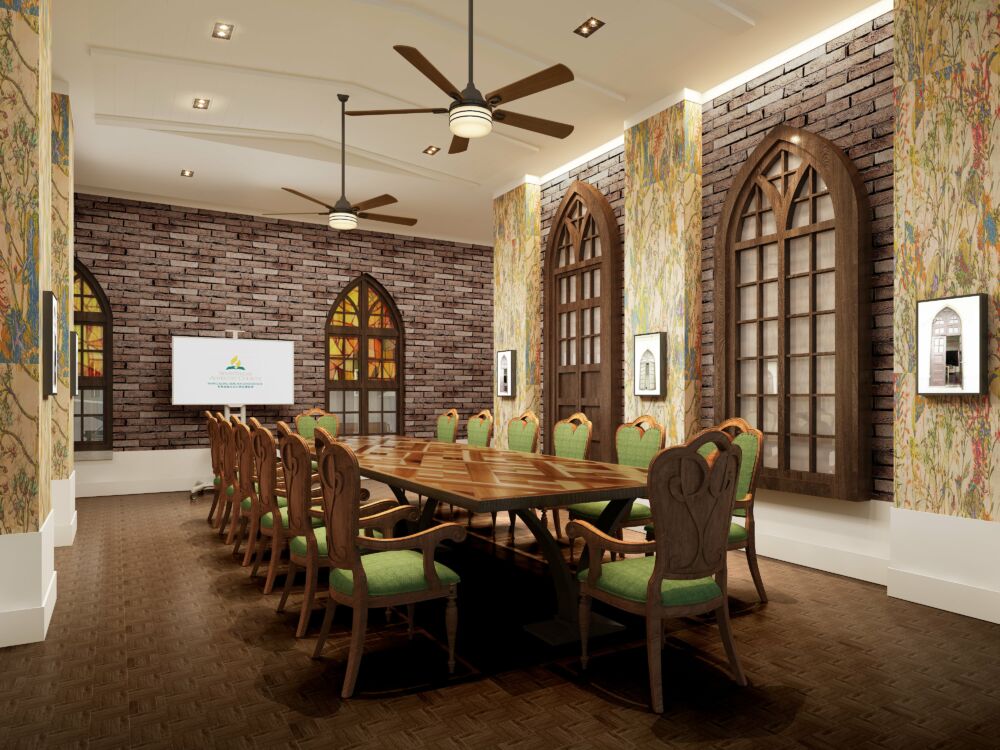 Creating a community for active ageing
For all-around wellbeing, building a strong community and boosting self-confidence in residents is just as important as safety and convenience when it comes to designing senior housing. To promote active aging and encourage the elderly to get out of their homes, it is essential that these facilities render good access to communal spaces and plenty of exercise opportunities. Ventria Residence is equipped with a sky garden, private clubhouse, heated indoor swimming pool, fitness center, spa, salon, dining facilities as well as thoughtful landscaping and social spaces for residents to mingle and interact. The site is also home to a 75-year-old church which is being redeveloped as part of the project.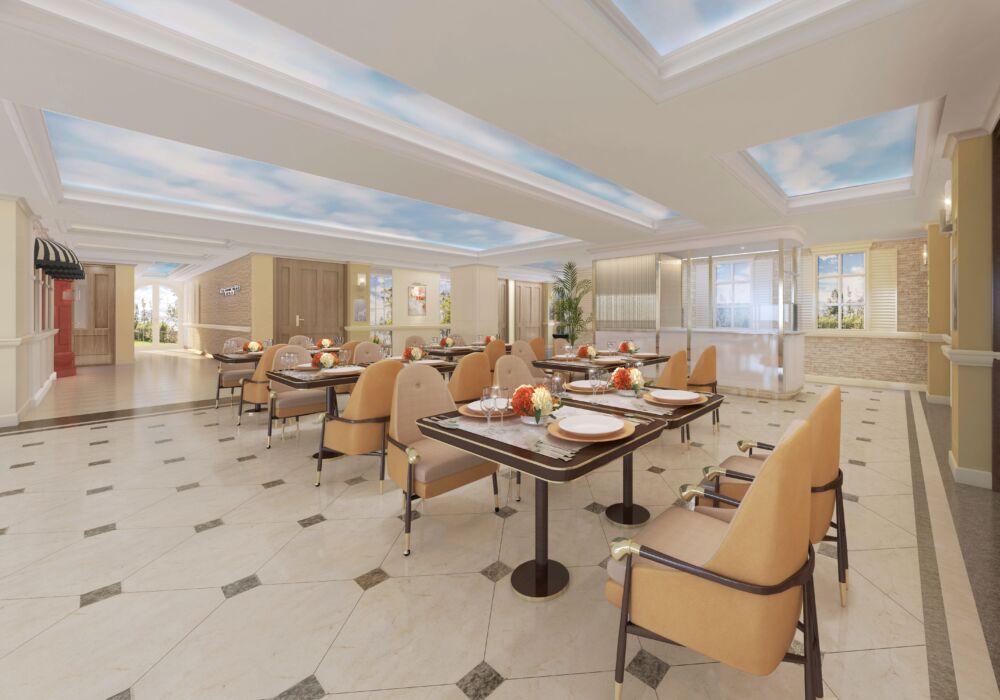 Inspiring future design with BIM-integrated operations
As a long-time adopter of BIM, LWK + PARTNERS applies it throughout the whole building life-cycle for Ventria Residence from design and construction to operation to boost efficiency and refine the user experience. In a world where aging is perceived as a normal part of life, it is important that we make our environment as age-friendly as possible, and home is a good place to start. For a healthy and inclusive society, future senior housing must empower diverse ways of active living with varying levels of independence.