Architect Deepak Hiremath turned a three-bedroom villa into a restaurant 'Oaks 2.0' located in Hubli, Karnataka, India.
Deepak Hiremath received his Bachelors in Architecture from Karnataka University in 1993 and has been the Founder and Principal Architect for DH&A ever since. Deepak's eye for design concepts and expertise in construction technologies has enabled interpreting the firms' vocabulary in new and innovative ways.
Besides being the Principal Architect, Deepak also Manages the firm and is responsible for consistent delivery standards, as guided by the Practice's primary Vision, Mission, and Values. He has mentored the practice and his young architects into a creative and collaborative studio capable of handling projects of different scales.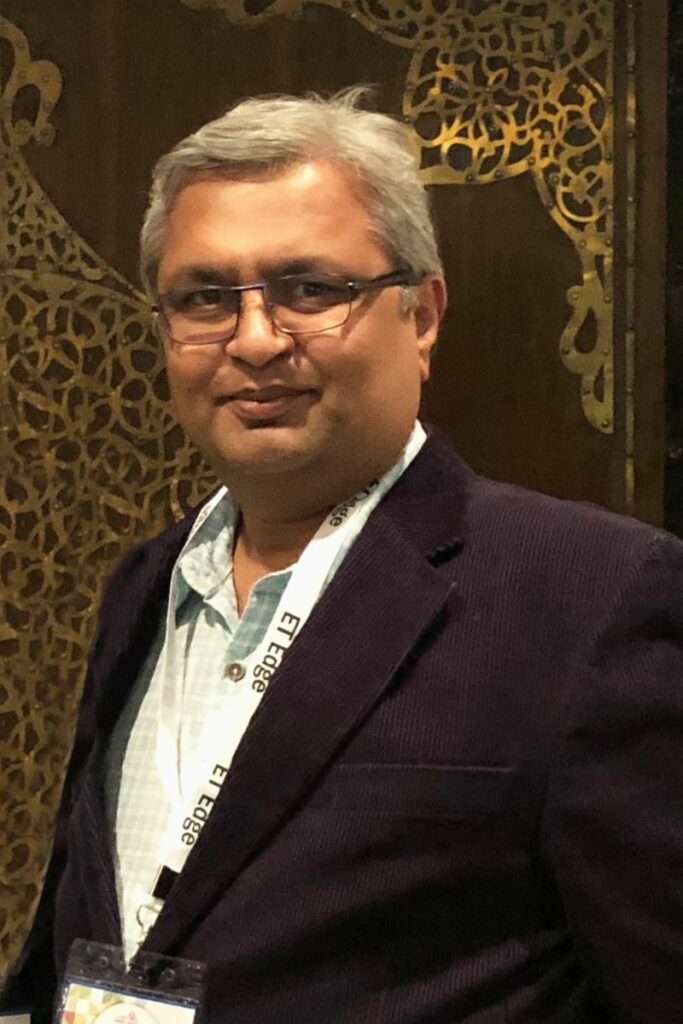 The firm headed by Deepak Hiremath, create a versatile body of work ranging from architecture and interiors of residences and corporate offices, Institutional and hospitality spaces. Deepak's distinct style in his work, versatility in design concepts, and use of locally available materials have rendered many clients ranging from Government, Semi-Government, Private and Corporate Sector to Individual house owners.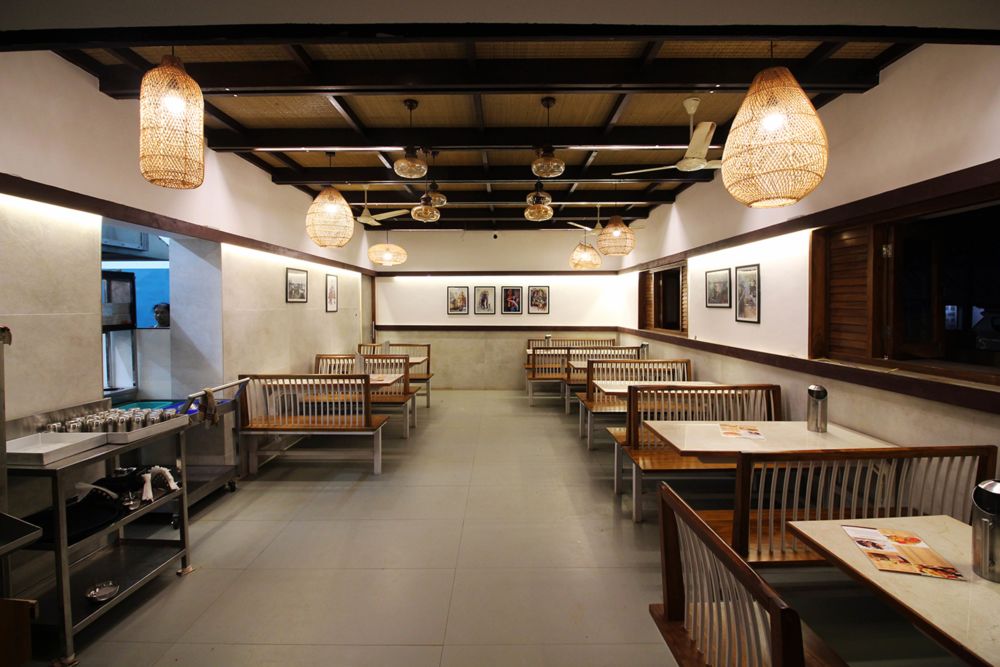 It started with turning a three-bedroom villa with load-bearing construction into a restaurant appealing to the young crowd of Hubli. 
The site sits in the center of an institutional fabric of the city. The idea of being vernacular in nature helped retain large portions of the existing layout and re-purposing it to the various spaces of a restaurant.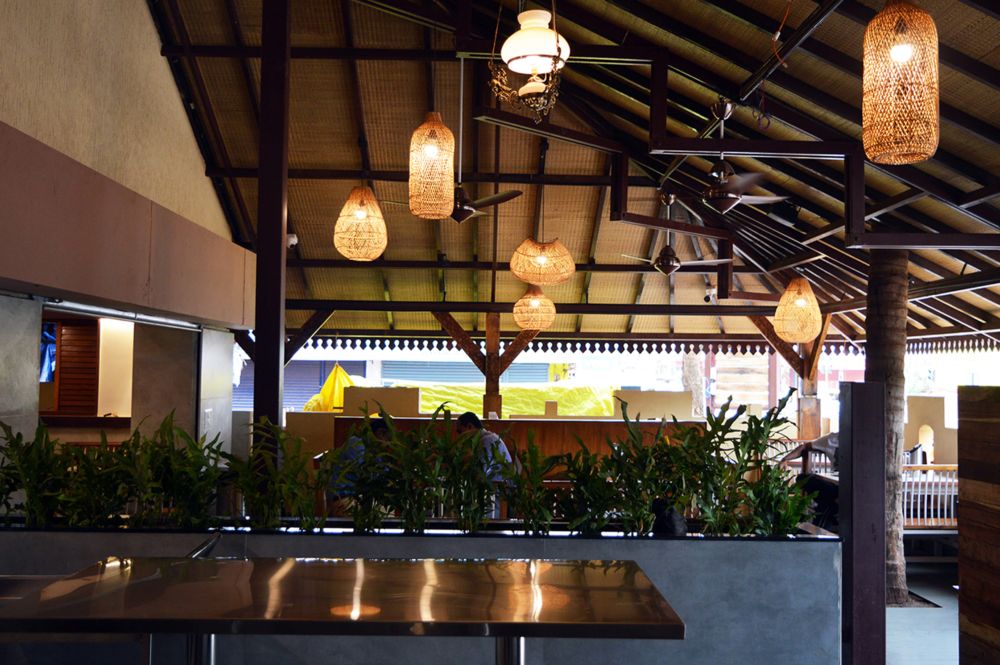 Balinese being a rather vernacular style, most materials were sourced in and around the site. The doors and windows of the old house were used in the false ceiling. Typical Balinese roof profile was retained and shingles used to cover the roof.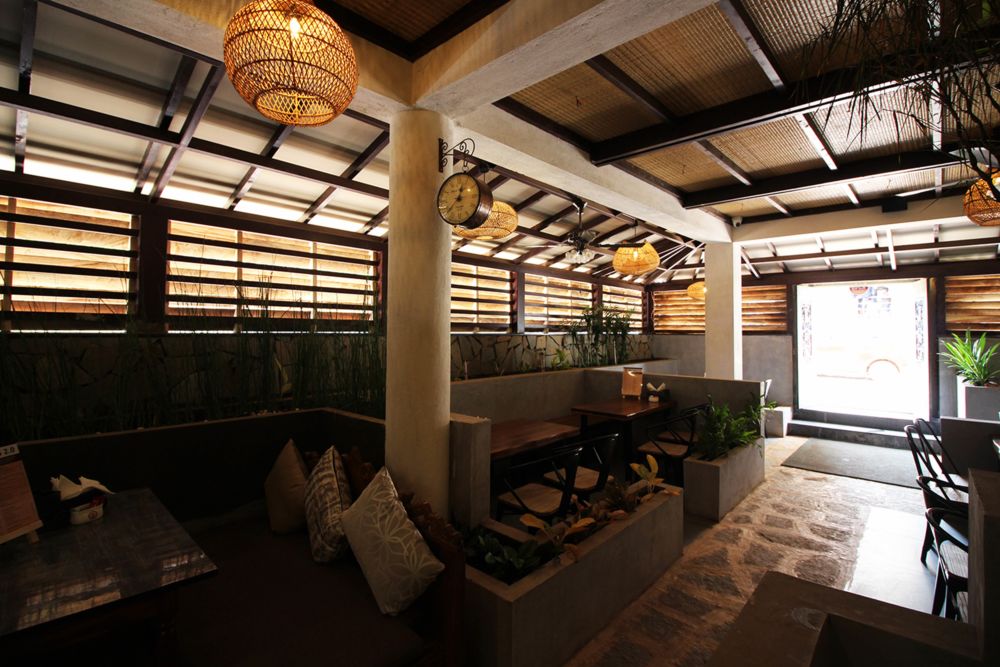 Trying to retain the theme, wooden columns were used to support all the roofs. The building designed as three different each unique within itself. The south Indian breakfast section retains the ambiance of Bali with its pitched roof, hand plastered walls and bench type seating.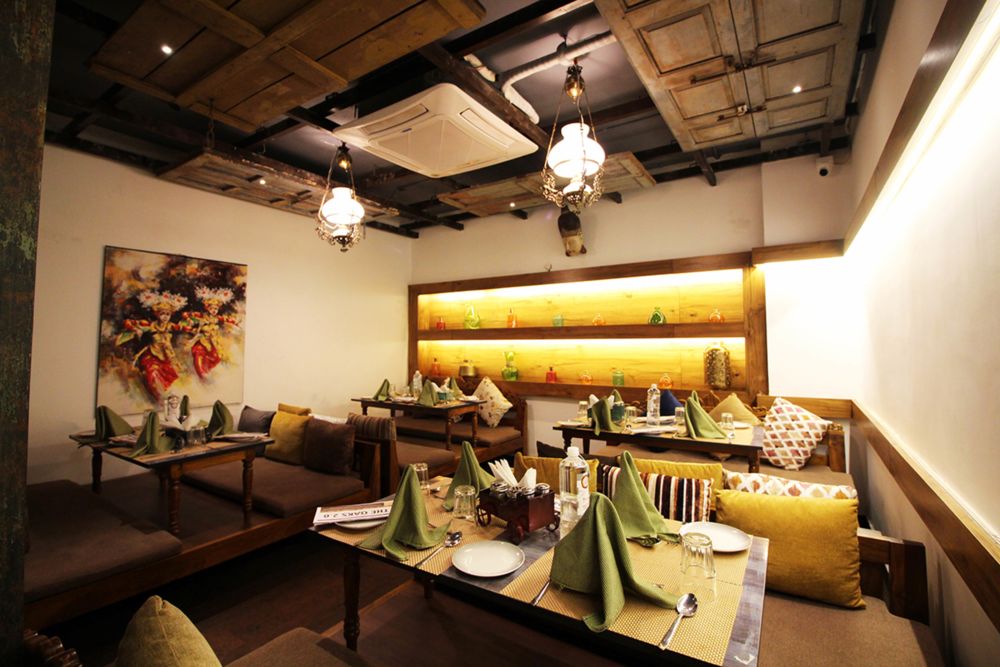 The cafe has fixed enclosed seating bringing in maximum nature to the end-users. The furniture is made out of polished waste wood. The North Indian Dining (Fine Dine) was exquisitely designed to bring traditional Balinese elements being hanging lights, artifacts, the seating, and the fabric in the ceiling.