Architect Sudiksha Parekh of Imprints Architects
Architect Sudiksha Parekh gave a raw, rustic, and bold look to the house located in Vashi, Navi Mumbai. Sudiksha Parekh is an architect who graduated with a gold medal from CEPT Ahmedabad. She has also done her design course in interior design from CEPT Ahmedabad. She and her team are passionate about design and use their keen sense of articulation of different materials coming together and sensitive use of color to enhance the concept. Their aim is to contribute a new approach to the process of designing spaces and develop the unique "Imprint" of the client's individuality into his space through various tools. She has research and design studio experiences with BV Doshi, Anant Raje, Miki Desai, and Gurjeet Singh Matharoo. She has explored teaching arts and crafts to blind girls, slum children as well as especially abled children.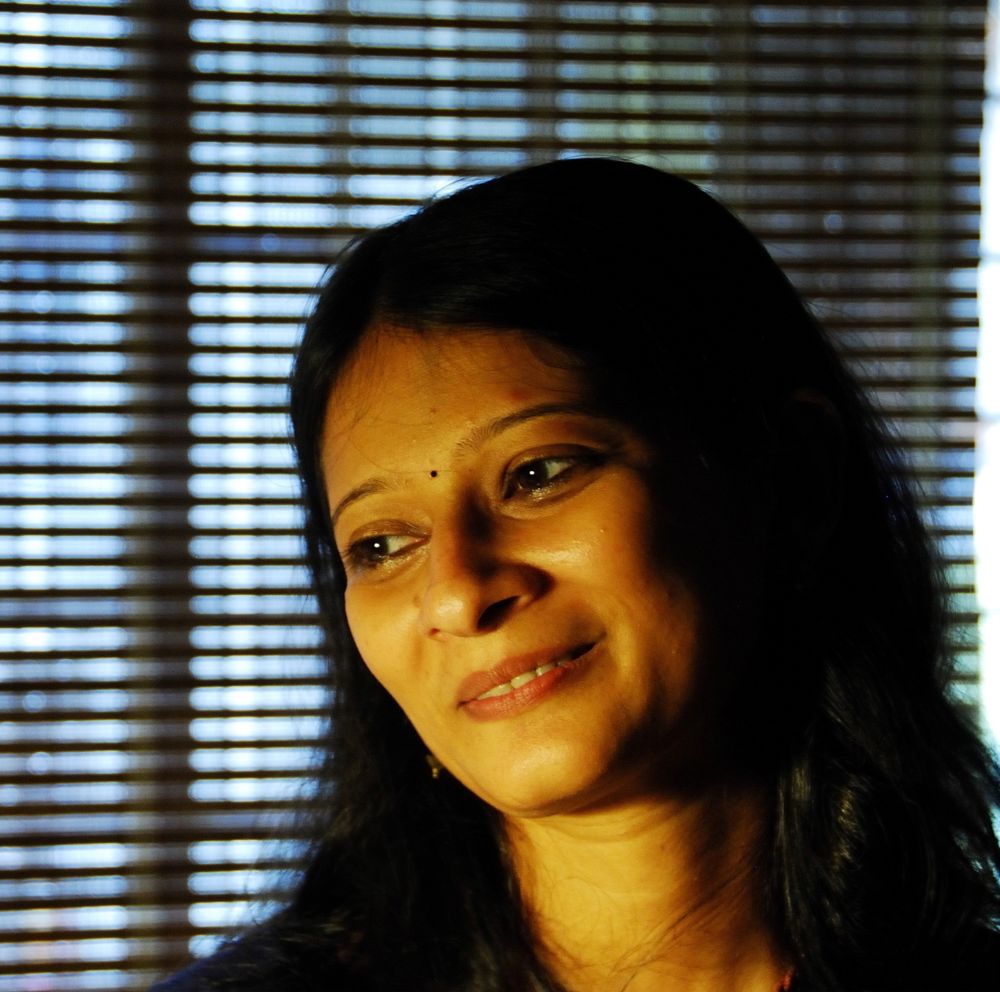 She has taught Design Studio at the school of architecture, Rajkot, and is presently teaching Design at D Y Patil, School of Architecture. Exploring new places, culture and people is her hobby and they have been the roots of the foundation of unique designs at Imprints Architects.
Her recent project is the house of a couple named Hrishi and Harshalas who like to travel and makes sure that each trip is adventurous. They liked the rough and raw nature and within that was our concept to the interiors of their house, a 3-BHK house in Vashi, Navi Mumbai.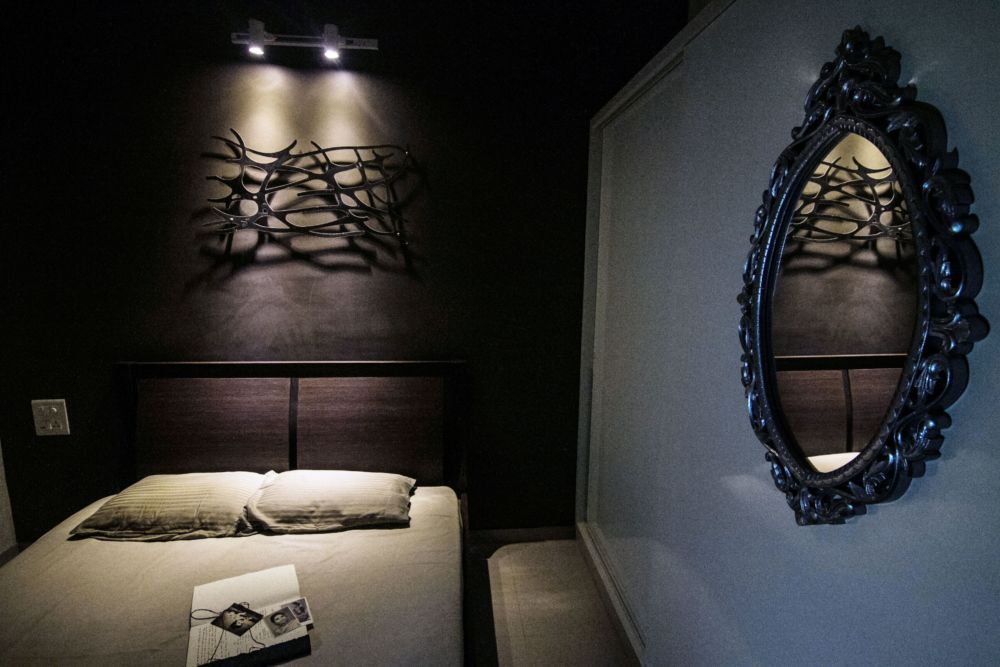 The concept was to create a sense of belonging and a bold expression of their identity. "Raw, rustic, and boldly expressive spaces". The main door and cabinets are cladded with raw wood. An unfinished brick wall and rough concrete cladded walls bring in all the elements of a rustic and adventurous journey graphically expressed in the three pictures of their feet in sand, rain, and grass.
A bold curved wall separates the living from the rest of the house. The guest room is given a feel of a traditional but classic cottage room with a silver-framed antique mirror (it also works as a handle to the sliders of the wardrobe) and simpler colors.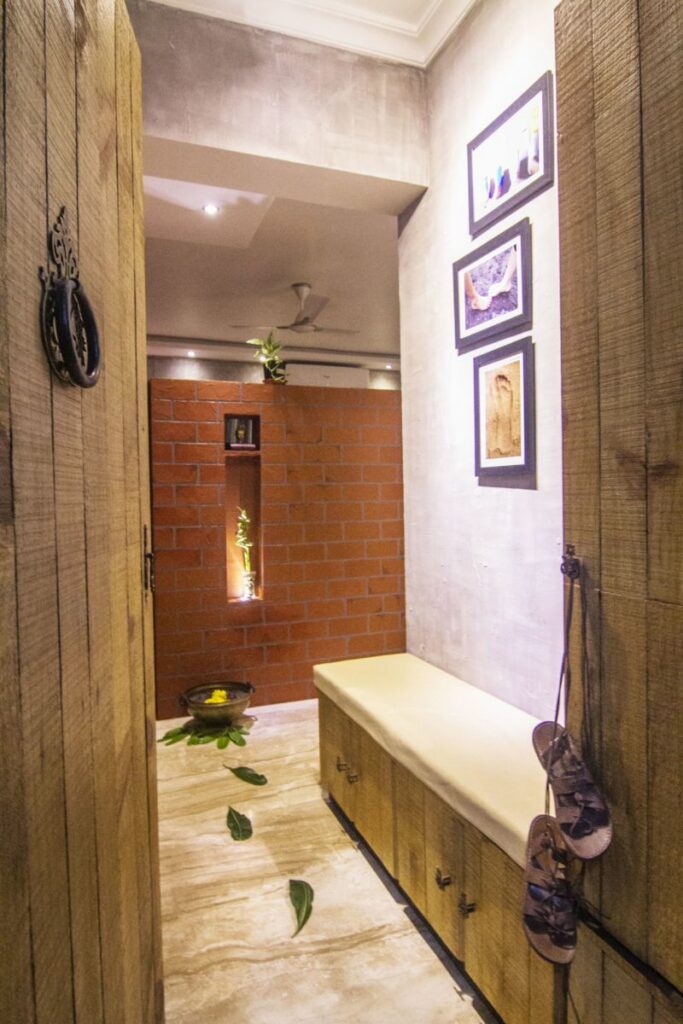 The lounge highlights the party feels in a house with the use of catchy red and a full-fledged bar with a movie screening and a deck. The master bedroom is a bold expression of the pleasure of lovemaking. The bath wall is replaced by clear glass and the wardrobe shutters are cladded with a mirror.
The master bedroom overlooks a balcony where a water body is created for a sexy after bath candlelight dinner with champagne by the water. "We don't want a place to retire after our office routine and sleep off and we don't want it to be a storage space to our essentials. We want it to be a place where we end every day as a holiday and we feel like we are going for a holiday from the office. Our holidays are traveling in raw nature with new and sometimes strange experiences".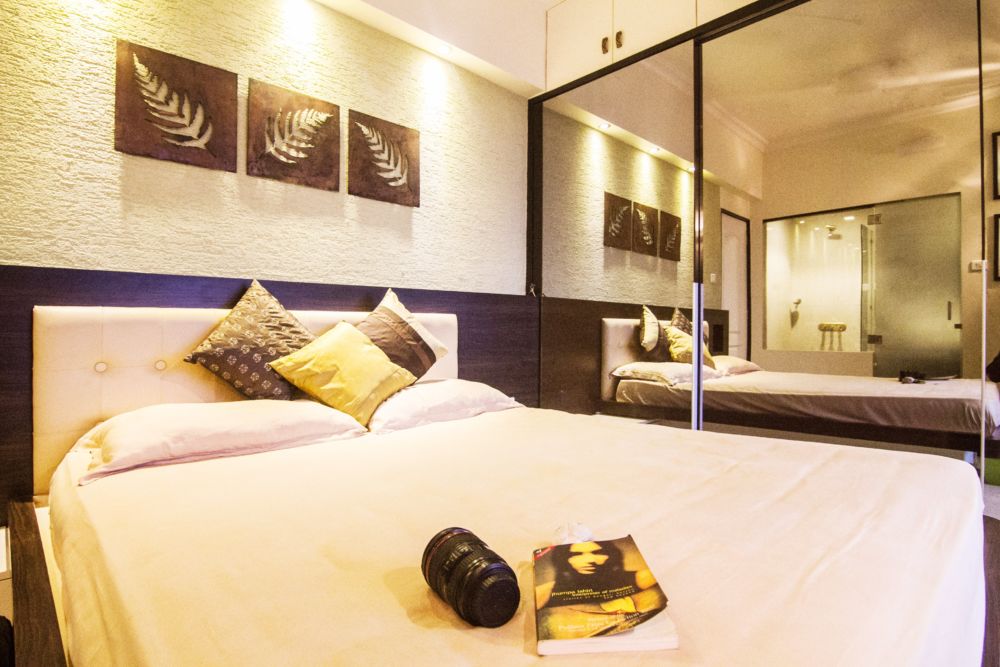 To interpret these words and give them a physical form and yet not forget that it was a house was very challenging. We ended up bringing together contrasting elements together which give each space a bold experience and uniqueness of its own.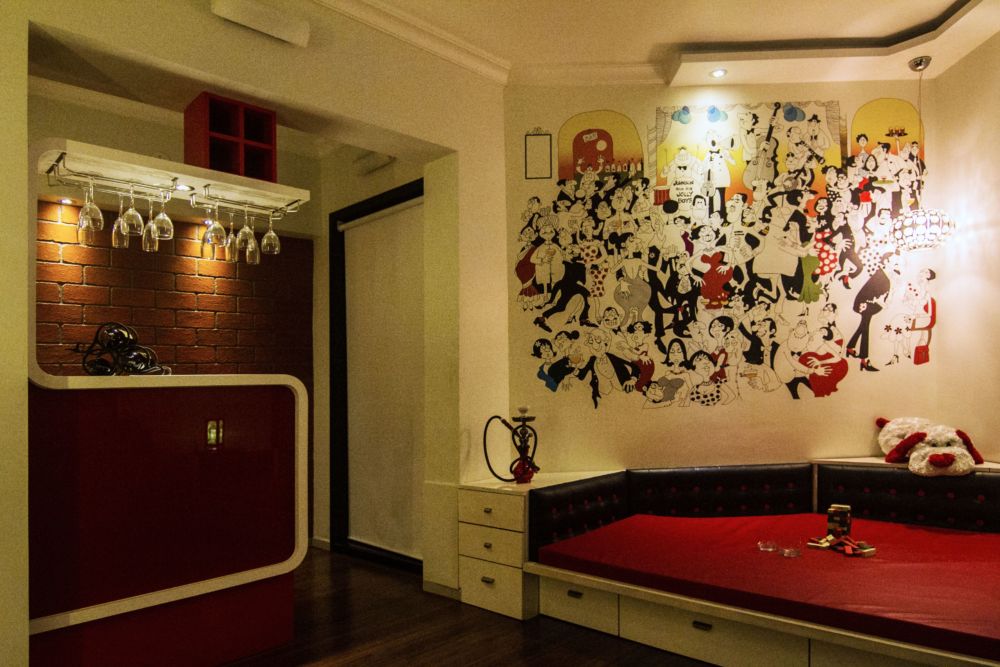 Sometimes the color of the walls is forgotten making it exposed brick and at times the bar stools are missing from the bar and the drinks are enjoyed on a low setting with a hook-like on some old roadside Dhaba. Though they had traveled many places and yet they had not seen combinations like they had in their house and it became exciting to talk about it as some story they would tell after they came back from a trip.