The Rajbari Bawali
The Rajbari Bawali has a 300-year-old history that has been restored to its former glory through an arduous and meticulous restoration process that lasted seven years.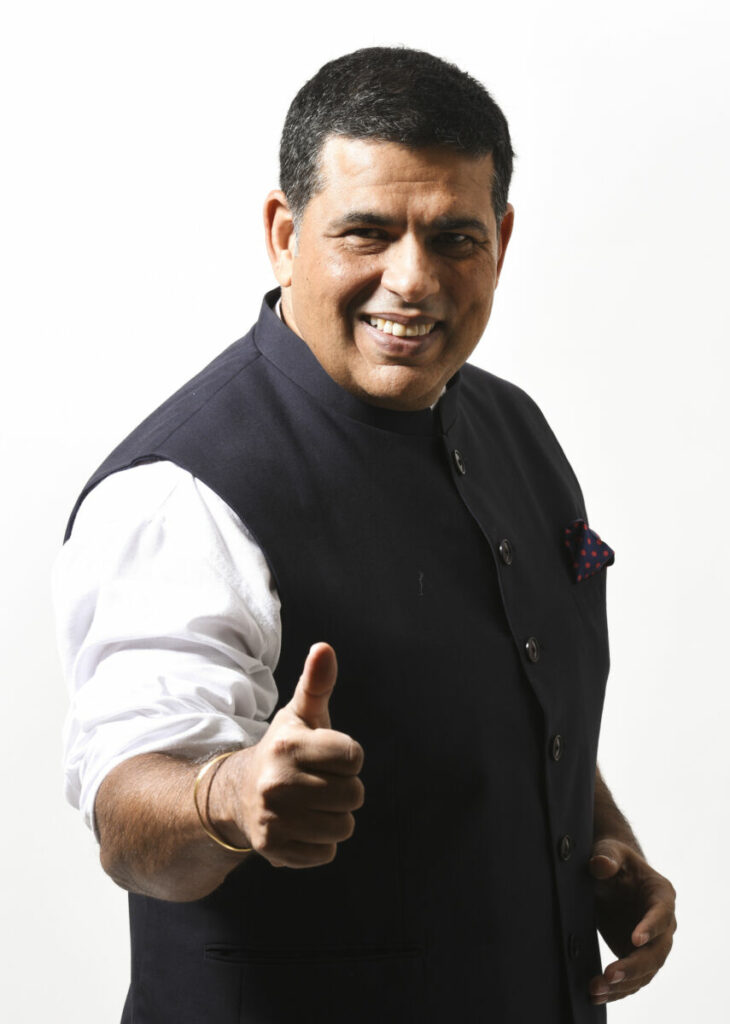 Ajay Rawla is a third-generation Punjabi living in Bengal and calls himself a 'Bongjabi'. He is an alumnus of Mayo College, Ajmer, and an environmentalist with an eye for architecture and aesthetics, a keen mind with a self-driven hunger to learn more, to evoke the lost and untold histories of our past.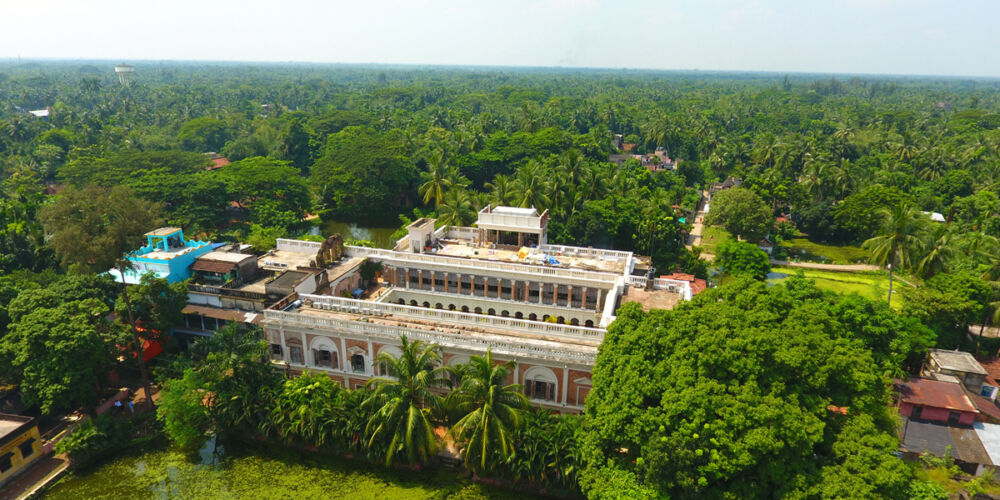 From constructing the Nationally Important AGNI base in Chandipur, Orissa while living in a thatched-roof hut, to founding the National award-winning export house, The East India Natural Goods & Co, to restoring a 300-year-old Rajbari to its former glory, he is committed to promoting Bengal's cultural and architectural heritage.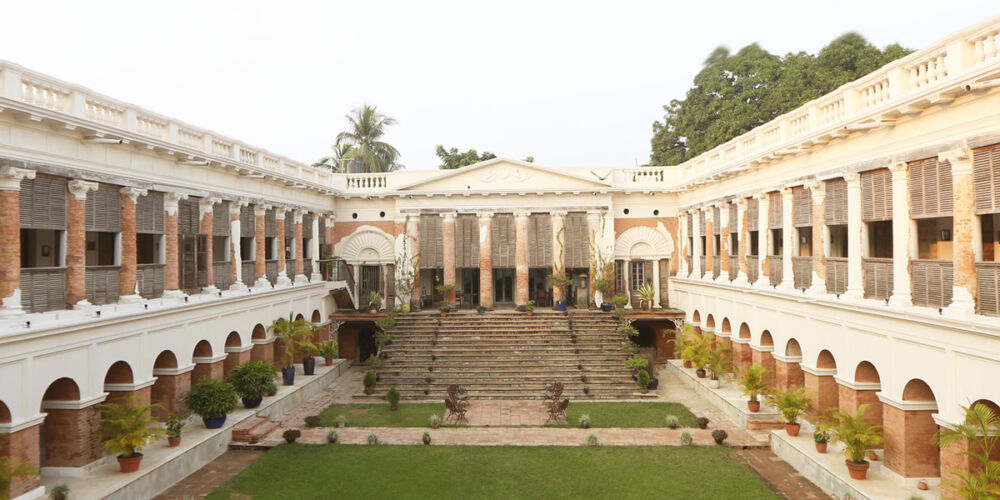 He is the Managing Director of The East India Natural Goods & Co., as well as the Managing Director of Bawali Estate Pvt. Ltd under whose umbrella the Heritage Boutique Resort, The Rajbari Bawali comes. Mr. Rawla has a passion for excellence and believes that standards have to constantly improve. His interest in restoration, music, performing arts, and culinary delights all come together to create delightful experiences for not just our guests but also set standards of excellence within the industry.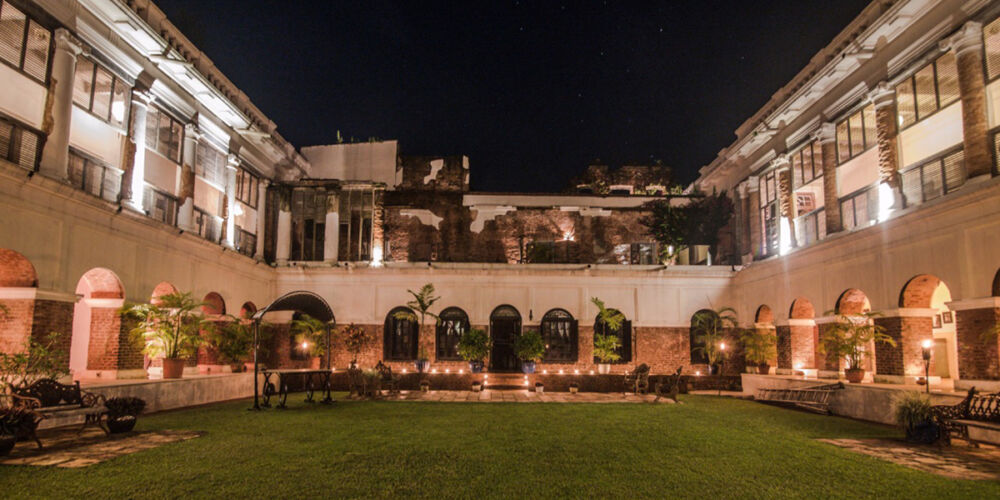 The Rajbari Bawali is a 300-year-old Boutique Heritage Hotel built in Greco – Roman style and is a superbly restored structure. The property is reminiscent of both the British Raj and the feudal lifestyles of Bengal's Zamindari Landlords.
The present owner, Mr. Ajay Rawla chanced upon The Rajbari Bawali while exploring the temples nearby 9 years ago. It was in a state of ruin and was uninspiring from the outside.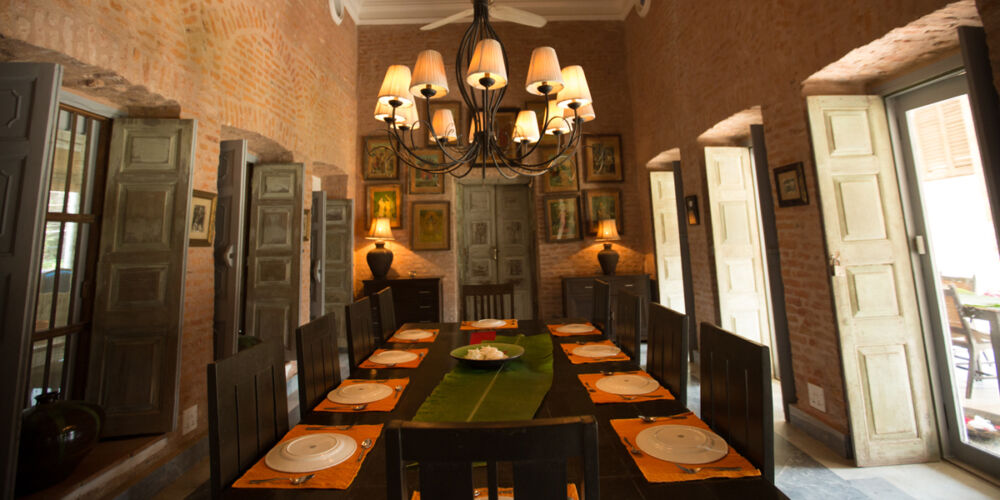 The Rajbari had an Angkor Vat-like appearance. Banyan Trees had taken hold of the building in many sections and had destroyed away from the roof and walls of several wings. Despite the damage that was wreaked by time and neglect, there was a haunting romance about The Rajbari Bawali. He took it upon himself to ensure that this amazing edifice would not be allowed to crumble to the ground.
A team of master masons from Murshidabad were sent to train and work with the Agha Khan Foundation while they were restoring Humayun's Tomb in Delhi. Armed with the skillset acquired under their tutelage, they worked tirelessly through the seven years restoration period that it took to bring The Rajbari Bawali to its current form.  As time went by many people from the village were engaged in the construction and restoration work. Local craftsmen were trained for masonry and carpentry work.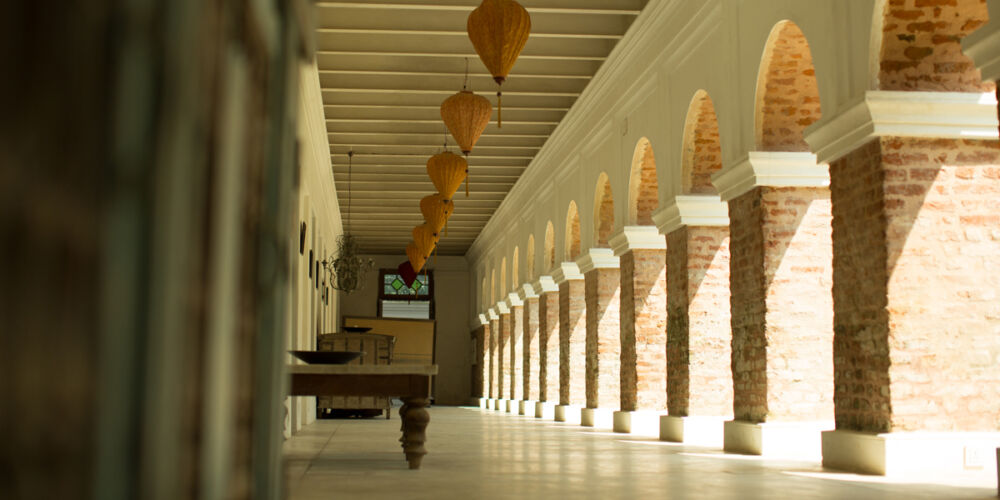 Almost all the material used at The Rajbari Bawali is recycled. Bricks were specially made and brought from Murshidabad. Burma Teak from old Colonial homes has been sawn and used for all the flooring and other woodwork. Cast-iron pillars and railings were located from all over North Kolkata. Old DC fans were converted to AC. All the floors have been re-laid with Italian Marble retrieved from mansions that were being brought down all over the city.
All the rooms have high ceilings and spacious well-appointed bathrooms. Most of the rooms have traditional four-poster beds, charming chaise lounges, and regal wing chairs. The Classic Heritage Room hosts all its signature features and is supremely comfortable.
The Zamindari junior suite is larger than the Classic Heritage Room and has a separate seating area with a well-stocked bookshelf. The Royal Suite has a separate living room, bedroom, and a large bathroom.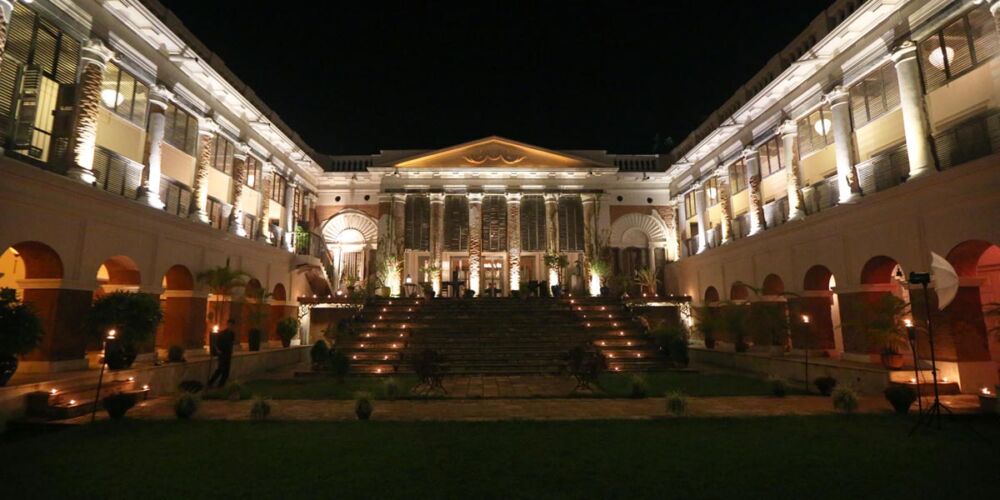 The Dak Bungalow is tucked away in a corner of the estate; a two-bedroom villa with a living room, dining room, and kitchen, it is a full-fledged living space. It provides privacy for those who prefer it.
There is also a Conference Room, Restaurants, Library, Snooker Room, Swimming pool, Spa, and the Lotus Pavilion – a large sit-out area that is perfect for big gatherings in winter.
The Rajbari Bawali is an arduous restoration project that has resulted in a place that is resplendent with beauty and history.