The Lotus Temple
The Lotus temple is also known as the Bahai's house is a symbol of excellence in modern Indian architecture. The temple is located in a 9.7-hectare site near Nehru Palace in South Delhi, India.
Notable for its flowerlike shape, it has become a prominent attraction in the city. The building is composed of 27 free-standing marble-clad "petals" arranged in clusters of three to form nine sides, with nine doors opening onto a central hall with a height of slightly over 34.27 metres and a capacity of 2,500 people. It has won numerous architectural awards.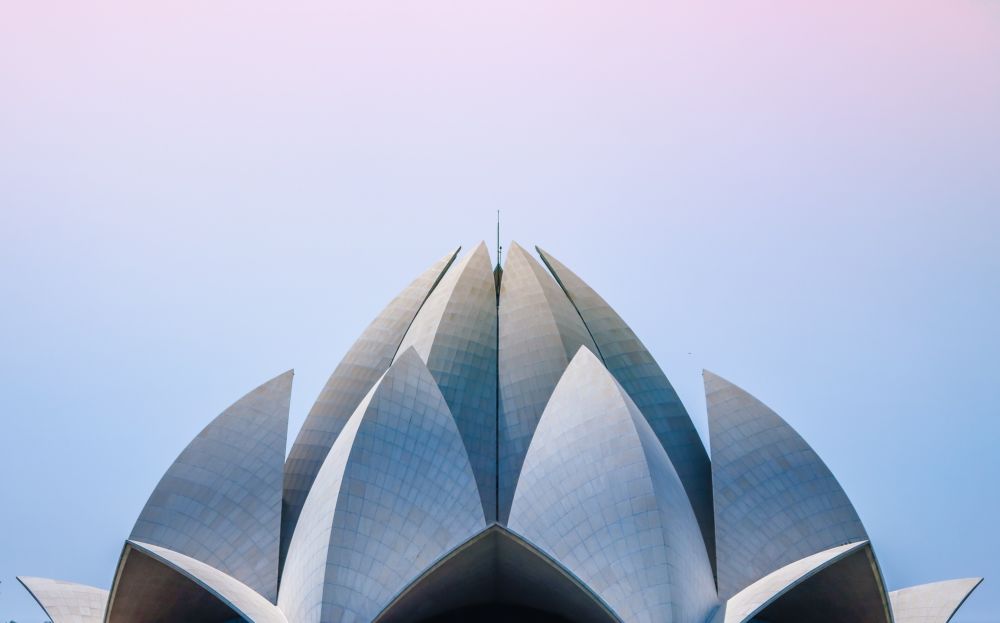 Since the lotus is open at the top, a glass and steel roof at the level of the radial beams provides protection from rain and facilitates the entry of natural light into the auditorium. Iranianarchitect, Fariborz Sahba has attempted to make this building familiar and acceptable to the Indian people without imitating any of the existing architectural schools of India. The basic idea of the design is that two fundamental elements – light and water – have been used as ornamentation in place of the statues and carvings normally found in Indian temples. The structure is composed of three ranks of nine petals each, springing from a podium which elevates the building above the surrounding plain. The first two ranks curve inward, embracing the inner dome, while the third layer curves outward to form canopies over the nine entrances.
The double-layered interior dome, modeled on the innermost portion of the lotus, comprises 54 ribs with concrete shells in between. The central hall has a diameter of 34 metres and a height of 33.6 metres above the podium. It is ringed by nine arches which provide the main support for the superstructure. With a seating capacity of 2,200 the hall has no idols, no photographs and no priests.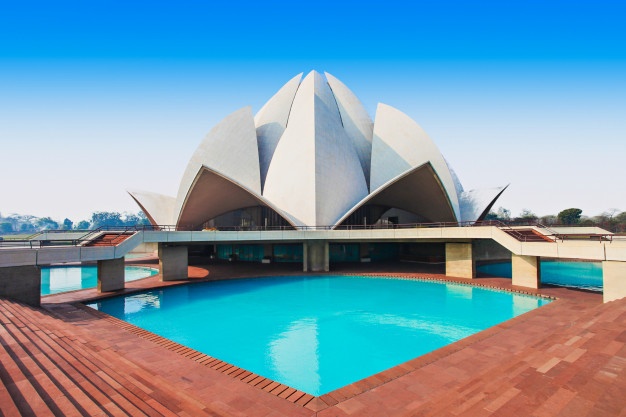 The reinforced-concrete petals are clad by white marble panels, done to fit the surface profiles and to patterns related to the structure's geometry. White marble also covers all the interior floors, while the insides of the petals are bush-hammered concrete. The walkways and stairs in the podium are finished in the local red sandstone.
By late 2001, it had attracted more than 70 million visitors, making it one of the most visited buildings in the world. According to the government of India, it had received over 100 million visitors by April 2014. The Temple has received a wide range of attention in professional architectural, fine art, religious, governmental, and other venues.
With inputs from various online sources