MuseLAB apartment project
MuseLab apartment project with a firm shell and feminine interiors are hard to take our eye off. HuzefaRangwala and JasemPirani, founder of MuseLAB have designed an apartment with a firm shell and feminine interiors.
MuseLAB is an end-to-end design studio; offering a bespoke and leading-edge approach to design with a precise focus on unique and highly customized environments, interiors, and furniture. In 2012 partners HuzefaRangwala and JasemPirani founded the studio built upon their shared passion for design. Each space and product embodies integrity and is created with the same care, skill, and attention to detail.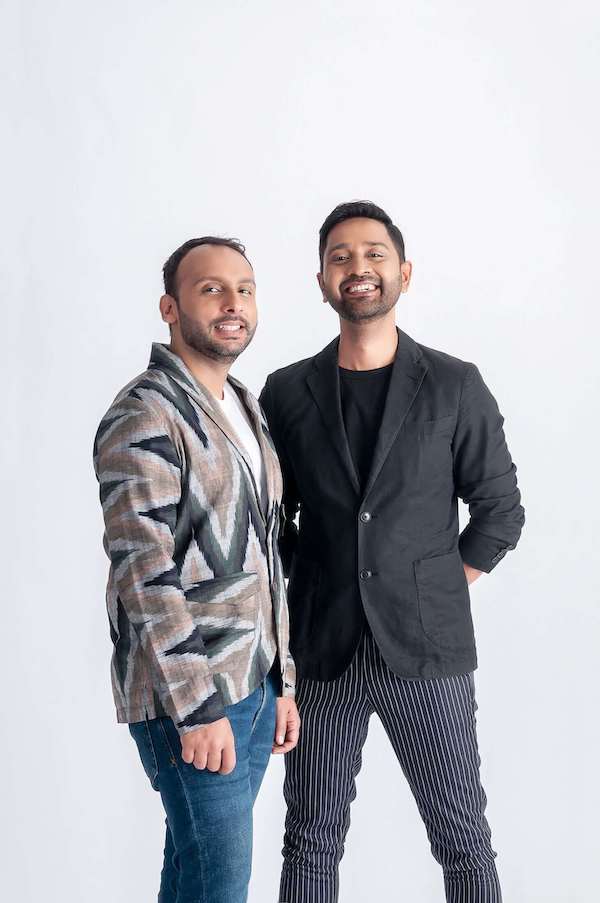 A young couple with two children living in suburban Bombay in a three-bedroom apartment decided to give their home a complete makeover. They invited MuseLAB to plan and design their new apartment. The apartment includes a living room, dining area, kitchen, three bedrooms with attached bathrooms. The brief was to create a modern and minimalist design that balances aesthetics and functionality.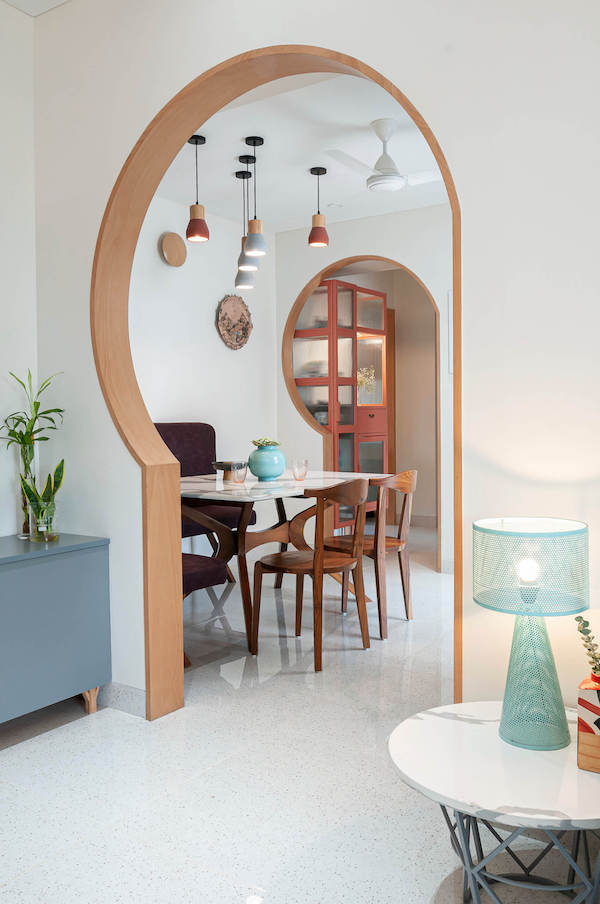 Nearly all the walls apart from the structure were gutted and rebuilt. The planning of spaces was more or less kept the same as the building services did not allow for much flexibility in moving or swapping spaces. All surfaces from the flooring to the wall finish to carpentry everything was replaced and redesigned keeping in mind the client's requirements.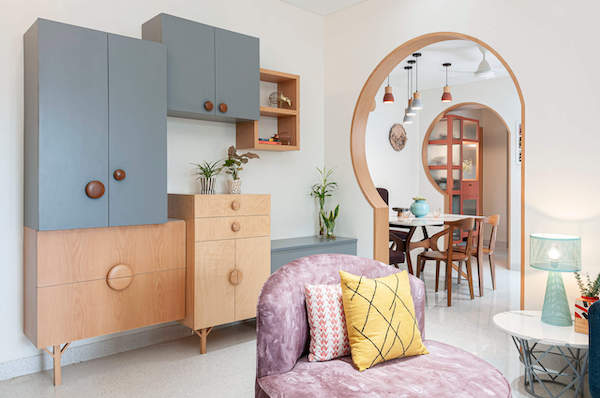 Along one wall of the living room, a set of asymmetrical storage units have been lined up that provides a solution for shoe storage, old newspapers, and other knick-knacks. A lower storage unit serves as a bin for the storage of athletic kits for the children.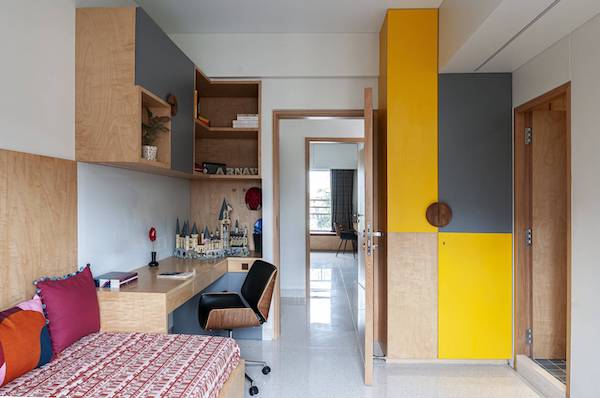 It was essential to create a sound design so they defined a palette of colours and materials that is repeated through the apartment. The floor is carpeted in a reflective surface to help us carry the light through space and the walls washed white with the furniture in hues of birch and beech wood, veneer, and laminates with touches of sunshine yellow, shades of blue and blush pink.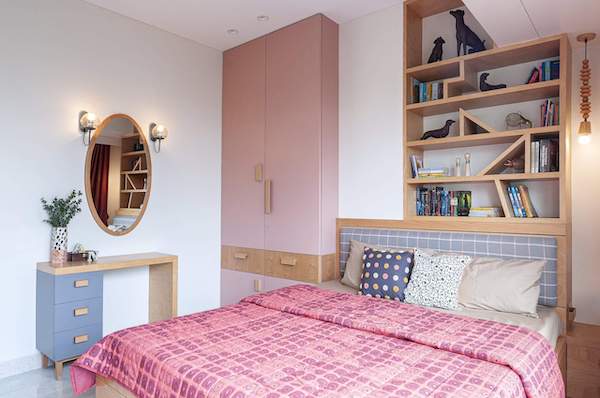 The dining space doubles up as a transitional space and was designed to allow for eye contact with the living room, kitchen, and bedrooms. It is bookended by two asymmetrical keyhole arches. These keyhole arches that are offset help shield the dining space and the private spaces partially from the entryway of the apartment.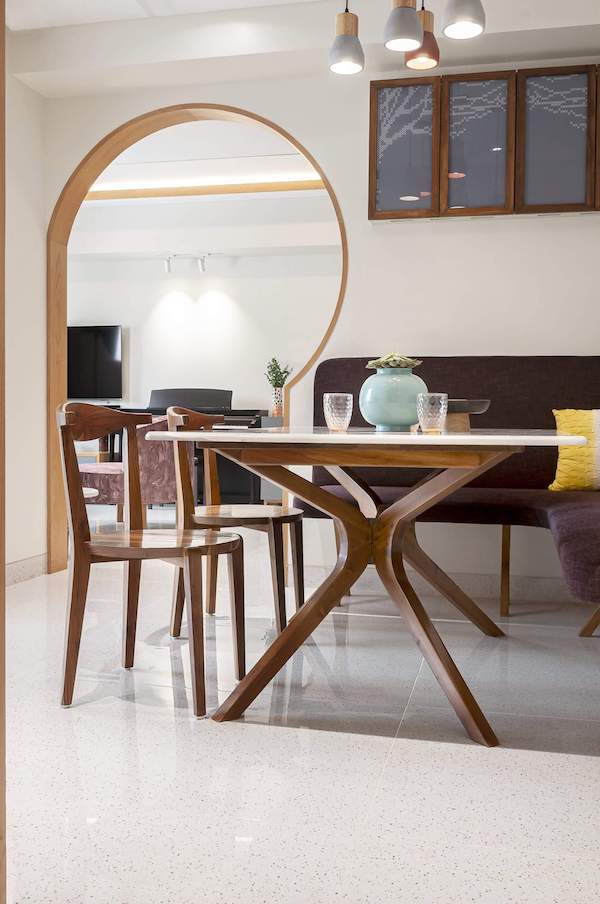 The space is functional, simple, airy, and yet complete. The firm shell of the house is set off by a colour palette that is soft and feminine.
Contact Details: www.muselab.in