Batimat Russia 2018, the international exhibition in the field of building technologies and interior solutions took place from April 3 to 6, 2018. During the four days, the exhibition was visited by 103,725 industry professionals from 86 countries of the world. Exhibitors of 1,005 companies from 56 countries and 80 regions of Russia – presented over 2,800 trademarks.
The section of Russian, Italian and Spanish manufacturers of ceramic tiles, sanitary ware aroused much interest of the specialists. Each stand was a unique exhibition of design ideas, a visual aid for the use of new materials and technologies, introducing the visitors to the variety of styles and possibilities for their application.
The brightest and most large-scale exposition of the BATIMAT RUSSIA 2018 exhibition was the Alley of Designers – interior solutions of leading Russian designers and professional schools. These are unique concepts of Complex Solutions of Designers demonstrating the elements and combinations forming the fashion trends, how to work with new collections offered on the market.
The best projects were traditionally presented at the exhibition and the annual BATIMAT INSIDE competition results were announced. The awarding ceremony was held in the form of "dialogues about design" participated by invited experts: Vladimir Skadin – vice-president of the MAO Sreda, Yuri Vissarionov – chief architect of the FGBU TsNIIP Ministry of Construction of Russia, representatives of the contest jury, as well as Sergei Sysoyev, head of the independent environmental test department of the EcoStandard group, and the winners of the BATIMAT INSIDE competition.
The designers, authors of the best projects had the opportunity to share their creative experience and answer questions from listeners and experts.
For the first time at the exhibition site the World Skills Russia's national team held training in the competences "Brickwork" and "Facing with tiles", as well as international competitions in industrial design.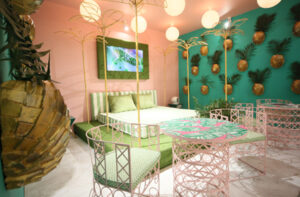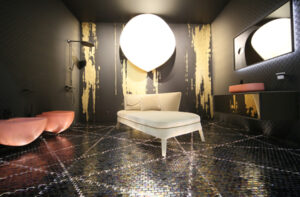 Contact Details
batimat-rus.com