Reading Time:
5
minutes
10 ceramic ideas for 2021 by ASCER Group
The possibilities that ceramic floor and wall tiles offer has multiplied in the last year. Besides their endless technical qualities, ceramic tiles are natural and sustainable, safe, fire-resistant, do not release toxic substances, allows easy installation, and last a long time. Its aesthetic value is also exceptional. The range of designs, formats, finishes, and colors offered allows you to create unique compositions, depending on trends or personal style. Here are 10 ceramic ideas for 2021, to obtain maximum potential out of ceramic tiles:
Total white
White has the ability to brighten a space, visually expanding its size or giving it a feeling of cleanliness and balance. The ceramic floor and wall tile collections explore the path of this chromatic range that is achieved from white pigments in their different shades. Furthermore, the invariable qualities of ceramic materials make it possible to keep the whites always white.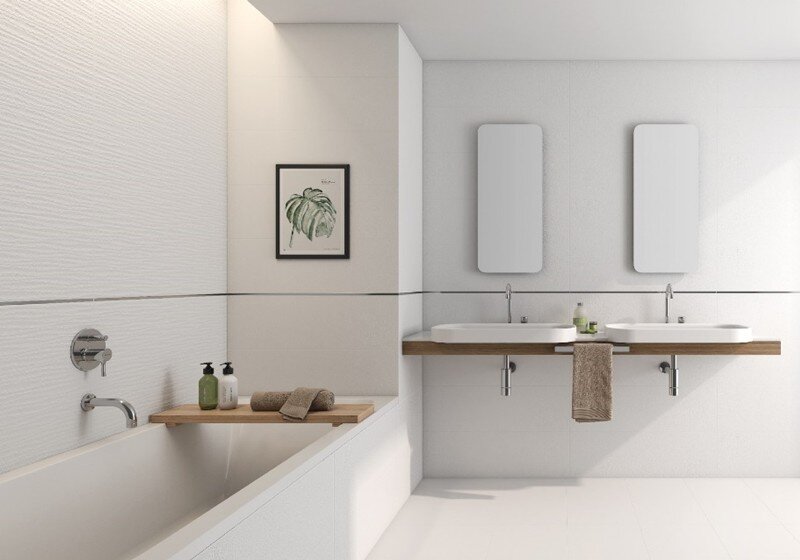 Touch Component
Ceramic favors simplicity and creates warmer spaces through the use of neutral colors and the tactile effect, along with matt and porous finishes. This feeling of comfort and well-being is increased with underfloor heating. This heating system has an ally in ceramic floors since they have a better conductivity coefficient and better thermal inertia, improving the performance of underfloor heating. The subtle ornamentation of the tiles fosters a feeling of timelessness.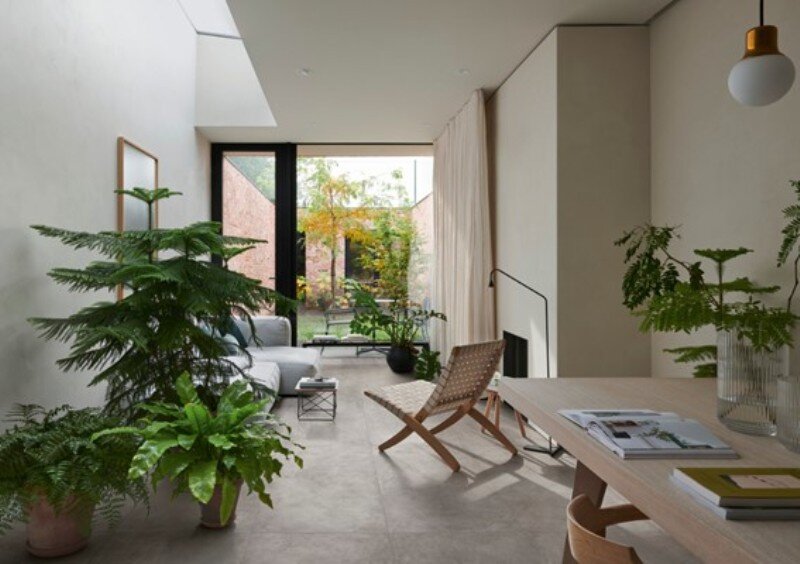 Tradition
The passing of time shows us that ceramic designs not only do not go out of style but are revalued as trends evolve. The latest designs combine two popular decorative lines that have been renewed and able to coexist. The traditional enameled line, characteristic of the Mediterranean, with basic colors, now toned down, and with a hand-made appearance, combined with the line that recovers hydraulic motifs. Numerous collections of floor and wall tiles are already offered with the possibility of combining various motifs according to the customer's taste.
Reinterpreting other sources
The latest offerings in ceramic tile fashions are specially designed to create flexible spaces. For this purpose, wall and floor tiles become the configurators of the space. The versions of the 'venetian terrazzo' created by ceramic tiles fit within this function and are aligned with that respectful reinterpretation we have been seeing for some time. In most cases, these designs are seen in interior design projects with a contemporary style.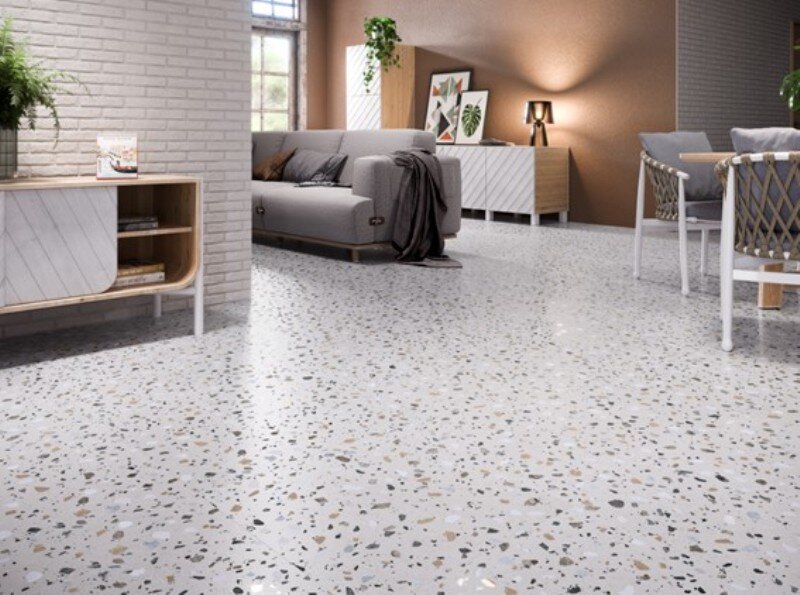 Refinement
Ceramic surfaces show their more material side through finishes that accentuate their aesthetics, enhancers of well-being. The interior design projects incorporate these ceramic pieces with veins inspired by marbles and onyx in various shades, renewed designs that mark a new model of refinement and sophistication. These floor and wall tiles remain faithful to the original natural beauty without losing the qualities and functionality of ceramics. Depending on the space and the environment in which they are located, they are chosen to generate a play on light, creating reflections and patterns.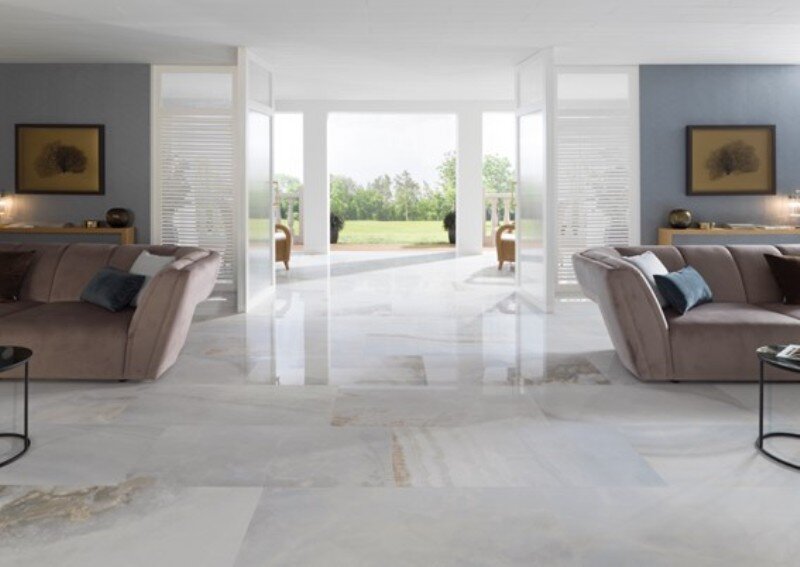 Reinvented geometric patterns
The wide variety of formats and the complexity that we find in motifs, frames, and patterns have become more sophisticated in recent years. Today, brands make available to everyone whatever they want to create from scratch, renovate or reform in their home. Pieces that allow us to explore any form of arrangement that we need to resort to in order to design an interior. In addition, the spaces benefit from the quality of ceramic to accentuate the visual impact without losing intensity, since the material does not lack one iota of vibrancy.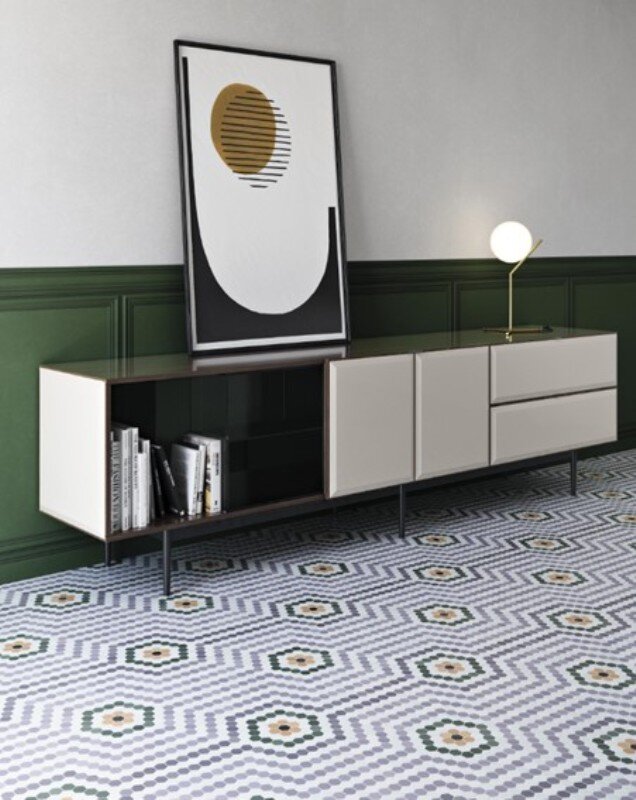 New spaces
Two typical attributes of ceramic tiles that make a perfect combination: the ability to generate volumes and rhythms through ceramic pieces with reliefs, grooves, or, as in this case, with depth, and its potential to create environments based on playing with the color palette of coatings. The colors become more sophisticated and allow for more decorating options in the home. At the same time, safety is one of the characteristics to consider since ceramic is hypoallergenic, does not smell, and does not retain dirt, mold, or bacteria.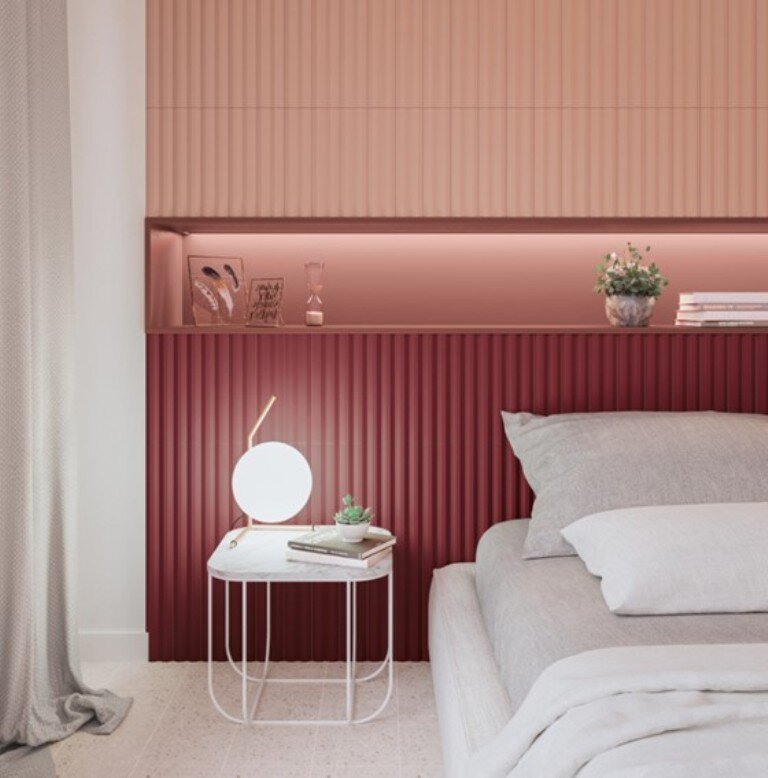 New applications
As it is a surface with high resistance to scratches, high temperatures, chemicals and UV rays, stains, and having a very low absorption, ceramic is the perfect choice to use on countertops, both in bathrooms and kitchens. Current technical innovations allow for low thickness ceramic sheets which are ideal for covering any type of surface: sinks, cabinets, doors, etc. In addition, the large size of these sheets minimizes joints, improving both the aesthetics and hygiene of the rooms.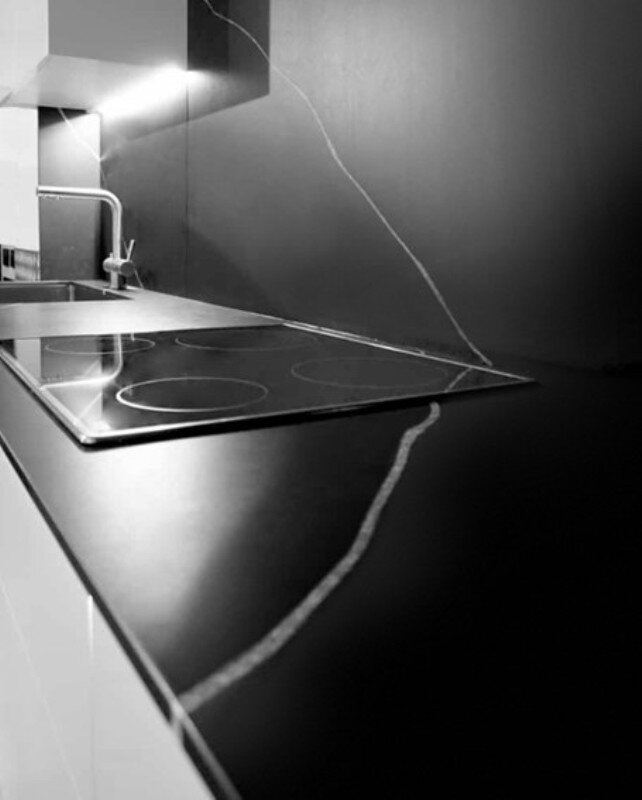 New functionalities
The multipurpose home is here to stay. Life at home and space activities are undergoing a great change. Ceramic can play a fundamental role when it comes to optimizing and making spaces more flexible, making them more comfortable and safer. Aspects such as hygiene, resistance, and durability, allow us to think of ceramics as a material that contributes positively to this new way of life while also opting for an environmentally friendly product.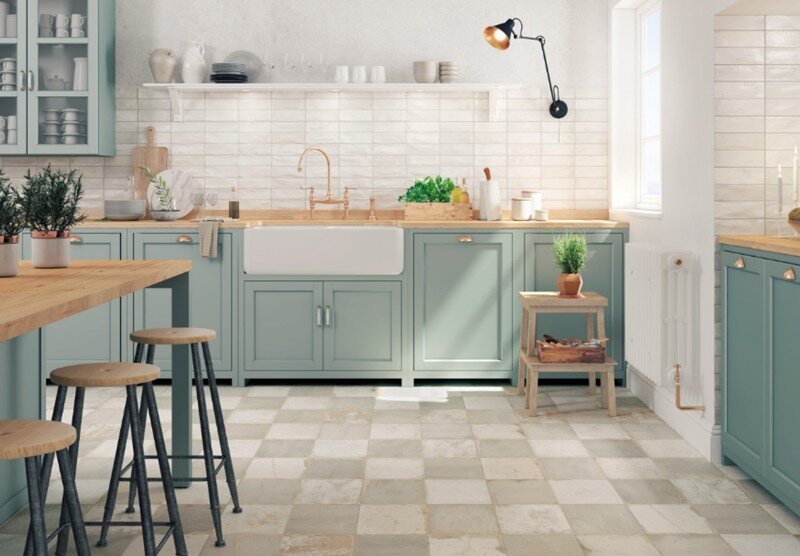 Exterior options
Thanks to the technical properties and technological advances in ceramics, it is possible to find numerous collections and models of ceramic tiles specifically created to install and enjoy outdoors. Ceramic floors resist atmospheric agents and, due to their low porosity, are perfect even in areas with sudden changes in temperature. There are non-slip finishes on the market that add safety when used on terraces, gardens, rooftops, etc. Among the installation choices, we find the traditional one, raised, dry on gravel, and dry on sod or sand.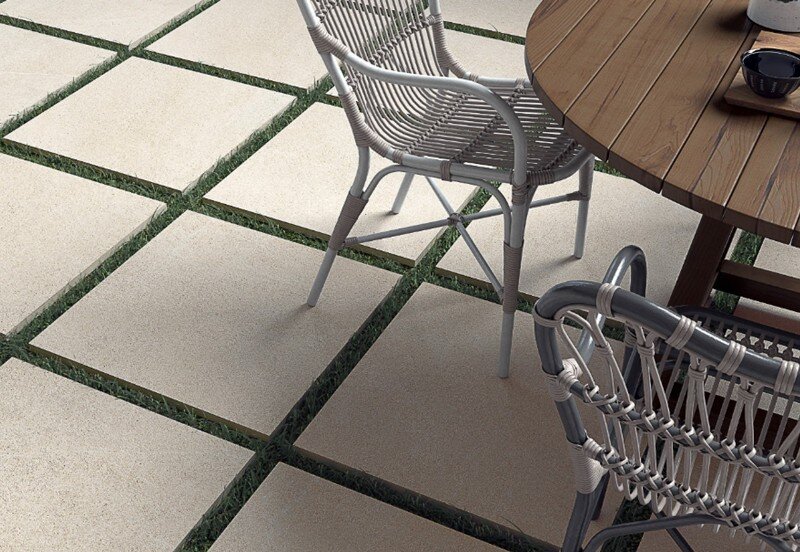 Text & Images: Courtesy ASCER