National Museum of Qatar gifts shops– Winner of 2020 Architizer A+Awards.
National Museum of Qatar gifts shops was announced the best project in the commercial-retail category of the 2020 Architizer A+Awards.
The world's most beautiful museum, National Museum of Qatar (NMoQ) gift shops were declared Jury Winner in the commercial-retail category of the prestigious 2020 ArchitizerA+Awards. The winners were announced recently at the ArchitizerA+Awards' official website and social media accounts.
Founded on the premise of democratizing architecture, the A+Awards is considered the industry's largest and most international awards programme and honours the best architecture, spaces, and products from across the globe.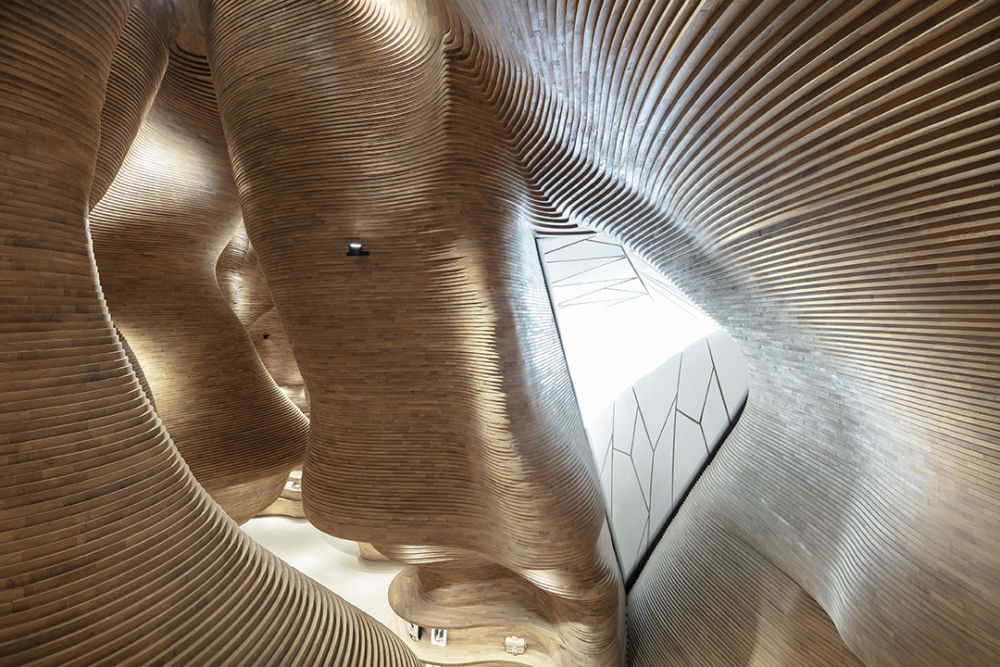 The breathtaking design of National Museum of Qatar's gifts shops was inspired by Dahl Al Misfir (Qatar's "Cave of Light") which is a beautiful underground sanctuary formed largely from fibrous gypsum crystals that give off a faint, moon-like, phosphorescent glow.
Designed by Koichi Takada Architects, the project reflects his vision of bringing nature back into architecture, establishing relationships that connect people and nature through design. Koichi Takada Architects is an architecture studio founded by Koichi Takada in 2008 with offices in Sydney and Doha. The studio won an international competition to design the museum's interiors in 2012.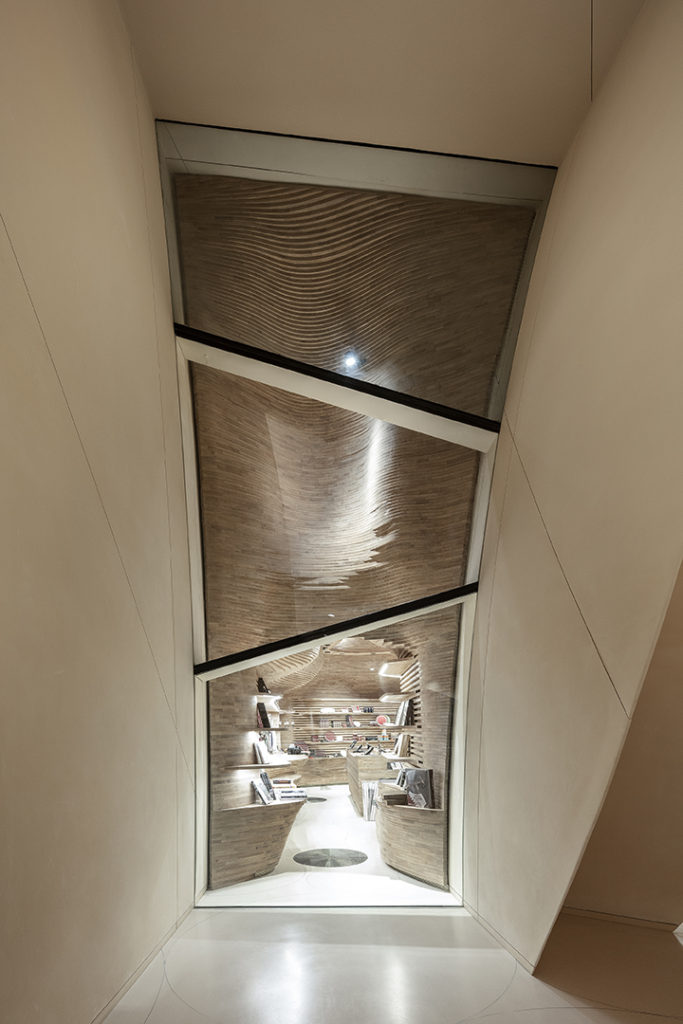 The timber walls of the museum shops were inspired by Dahl Al Misfir. Using a cutting-edge 3D modelling software, Koichi Takada Architects achieved a design of curves and surfaces that words fail to describe.
The layers of wood that make up the shops' interiors extend down like stalagmites in a cave to form columns and display shelves. Meanwhile, light trickles from skylights that puncture the ceilings, also giving glimpses of the walls outside.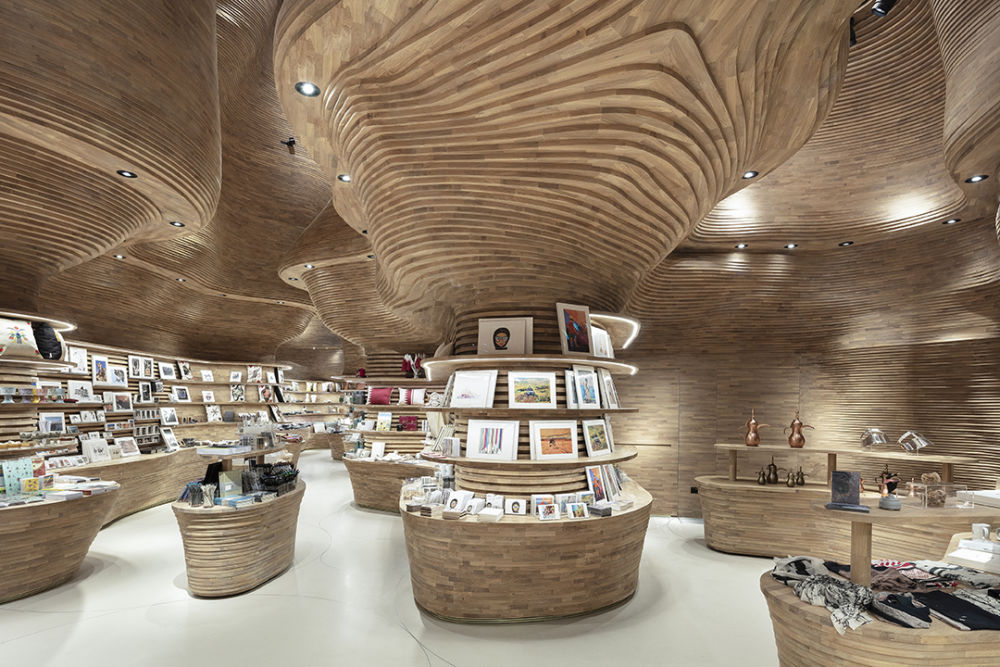 The main gift shop stocks a large collection of well designed, exclusive gifts, many of which draw their inspiration from the history, heritage, and culture of Qatar. The children's gift shop offers a diverse range of locally designed souvenirs and gift items, including educational toys, books, puzzles and games. Both gift shops are located on the first floor of NMoQ.
The architect put together 40,000 wooden pieces of a three-dimensional puzzle. Each wooden piece was CNC-cut in Italy, is entirely unique so it could only fit with its exact complementary piece. They were assembled by hand in Doha by Italian master carpenter, Claudio Devoto, and his team of artisans. The intensity of the design and craftsmanship pays homage to Jean Nouvel's desert rose inspired architecture and celebrates the natural Qatari heritage of the desert-scape.
Overall, the museum and the gift shops have definitely become a landmark for Qatar.
With inputs from various online sources
All Images: Courtesy Koichi Takada Architects
Contact Details: www.koichitakada.com