Orient Bell Fusion Tile Series
With growing customized demand for tiles due to better tile knowledge among customers, Orient Bell Limited, one of the largest manufacturers of ceramic, wall, floor, and vitrified tiles have come out with Fusion tile series that creates an extraordinary variety of visual sensations to satisfy even the most exclusive requirements and demands.
The Fusion Tiles have been inspired by different sets of tiles and are the result of the amalgamation of them. Some of them include a fusion of Rocker & Wood finish, Rocker & Marble finish, Granite, Mosaic & Geometry, etc. These tiles give a contrasting effect to the spaces they are used while exuding a luxurious ambiance. They are extremely versatile and can be incorporated in various places and have the added benefit of being non-slippery.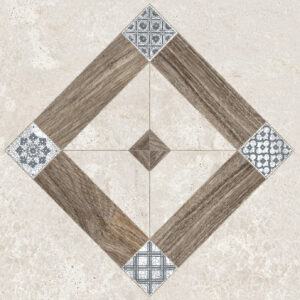 Orient Bell Fusion Tiles provides a total of 28 Glazed Vitrified Tile designs and are available in several forms. The size wise break up of these tiles is 8 SKUs in 600 X 600mm and 20 SKUs in 600 X 1200mm.
Mr. Aditya Gupta, Chief Executive Officer, Orient Bell Limited said, "Our aim is to fulfill our customer's desire to make their homes and other surroundings look better by providing the best of fusion tiles that go perfectly and exclusively with the other aspects of the space.  Orient Bell Limited's Fusion series meets every design requirement for fitting and furnishing a space that one could have."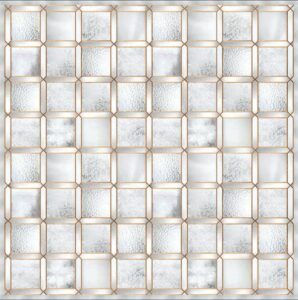 The Rocker Beech Wood and Rocker Antique Marble are groves created on rustic surface and give a natural wood effect and marble feel, respectively. The Rocker Line Satauario Tiles have a rocker effect with a dark line pattern on one half of the tile and plain rustic to the other, making it a great highlighter combination. The Satin Calacatta Marble is developed by using a special polishing technique, the surface of the tile is as soft, silky and smooth as the skin of a newborn baby. The Super Gloss Angelo Marble has a high and glossy surface that creates a mirror effect to enhance the light along with the beauty, in the room. There are also DGVT Geometric Natural Stone with a rustic finish and the PGVT Flakes Multi Mica, which give a natural granite effect to the surface.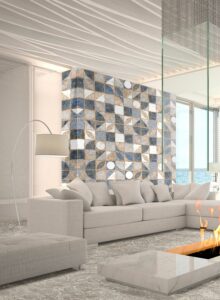 Contact Details: www.orientbell.com