Armani Casa- The Armani Touch
Armani Casa, the furniture and home collection from the Armani label bring the distinct 'Armani Touch' to your home.
Giorgio Armani is a name that is recognized almost instantly across the world. More than 40 years of his brilliant career, he is known for producing some of the best work the world of design has ever soon. He is a living legend with business earning annual revenues of more than 2 billion (about 2.2 billion). Mr. Armani still works as hard as ever, and even at the age of 84 is actively building a strong personal legacy and the future of his fashion empire.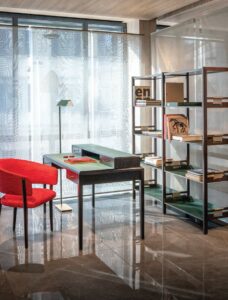 The Armani label has extensive forays in the world of fashion, beauty, and a home collection called Armani/Casa. While the Italian word "casa" usually means "house", its usage here instead means "at home" … Giorgio Armani launched his interior design collection in 2000 with a flagship store opening in Milan, Italy the same year. The new Armani/Casa collection offers a sophisticated combination of varied materials, with rich reference to mysterious gardens, and the use of colors with daring coordination in blocks, whose essentials shades are red, indigo, green, and astonishing petrol green.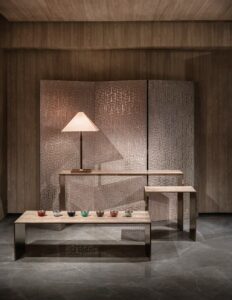 The lines and proportions of the furniture define a concept of new elegance, accented by the pragmatism of the design alongside the quality of the materials used. Design details, recurring themes in every collection, offer up the incomparable Armani touch. There is a sense of poetry in the small objects that narrate a story of artisanal skill and cultural tradition. Outstanding among the newly found materials is Murano glass guaranteed by the Armani/Casa Murano logo and made distinctive by the year or creation engraved under the glass and preciously manufactured.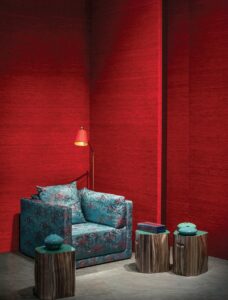 Contact Details: www.armani.com
(The article was originally produced in The Tiles of India magazine, Jul-Aug 2018 issue)