Reading Time:
2
minutes
Known for her aesthetically curate high-end selection, Interior designer NOMITA KOHLI of WISMA ATRIA INTERIORS has launched the uniquely designed, furniture Collection by ARTEBROTTO from Italy at her design studio WISMA ATRIA INTERIORS at Lado Sarai, New Delhi.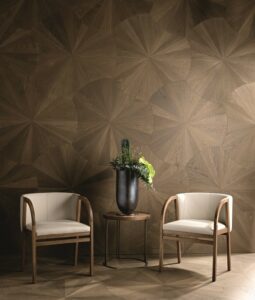 The ARTEBROTTO Collection presented by NOMITA KOHLI of WISMA ATRIA INTERIORS consists of meticulously designed and carved sideboards, dining table and bed to accent Italian touch into your abode. Each piece is a masterpiece that made of wood with the exclusive concept behind its designing in different shades and textures of natural wood to give your home vintage and rustic appeal. The pieces of this collection are authentically been made in Italy that has been synonymous with passion for wood, from generation to generation.  This Italian furniture collection is a perfect blend of style and exclusive design inspired by tradition and modern concept to add vivacity to your living spaces.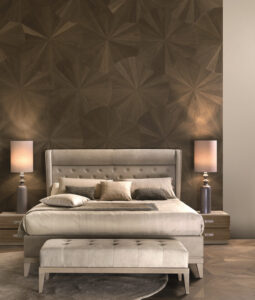 According to NOMITA KOHLI of WISMA ATRIA INTERIORS, "Arte Brotto is one of the most interesting and innovative Italian companies of the art furniture. Classic, Contemporary, Eco Design: every taste, every lifestyle can be found in the furniture of Arte Brotto.Quantity and quality both should be taken care to ensure the stability and the long-lasting natural wood colors to the furniture. Excellent technique and imagination should be done to create inlays and carvings all handmade, which embellish the furniture Arte Brotto and their perfect proportions."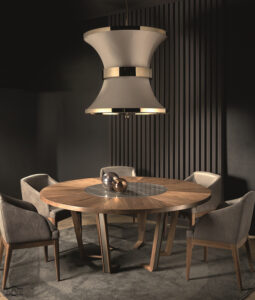 The ARTEBROTTO collection available at WISMA ATRIA INTERIORS by NOMITA KOHLI represents furniture pieces comprising of elegant, stylish and comprehensive embellishments to adorn your living spaces in an artful fashion. The well- the designed collection is promising enough to be steady and durable enough exhibiting craftsman's creativity and innovative skills with the refined finishing touches that are surely noticeable from this splendid furniture collection.