Varmora Glace Tone collection
Spreading happiness through innovation has always been a work motto at Varmora where designs are created keeping in mind comfort, convenience, care, and creativity. Merging these special attributes Varmora has been setting up new standards of innovation and beauty in the tile industry since its birth. In collaboration with the pioneers of the design world in Italy, a state-of-the-art range of sanitaryware and ultra-modern product designs have been crafted by European designers to match the requirements of the best architects and interiors designers.
The most ultra-modern plant with the latest machineries and raw material of high quality has been used. It is the only company to manufacture maximum range of one-piece water closets in India.
Glace Tone collection
Glace Tone collection adds new shine to projects with its matt style and beauty, merging sensuality with evergreen classiness. These handcrafted designs look so lavish and luxurious that it will become a precious addition to your lifestyle.
The Stain Matt Finish
Varmora has always topped the charts of innovation along with creativity and in keeping with this spirit, is presenting the Stain Matt Finish collection. This finish creates a smooth and soothing environment. They look royal in texture and exude warmth. They are bound to be always the first choice of designers and architects as they go with all interior settings due to their versatility and receptivity. Hence, this product adds beauty to your décor space creating an atmosphere of natural serenity. They are available in six sensuously classy colors- Jade, Charcoal, Blanco, and Choco.
Adriana
Adriana, as the name suggests, reflects richness in its own being. It is devised in particular to break the shackles of conventionalism surrounding sanitaryware.  A sharp curve at the edges gives it a nifty touch, making it more swanky and suitable for all contemporary interior settings.
Oliver
They are notably the most adorable form of ceramic production. They are all-setting friendly range as they can go with all layers of the interiors. They carry a rhythmic balance in their real form and can bring conventional acclaim to your routine.
Avery
The uncanny player of the sanitaryware family is designed with a specified vision to bring to you the most electrifying combination of geometry and craftsmanship. They are simply elegant and match all types of abodes, complimenting other aspects of dwelling too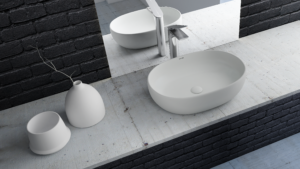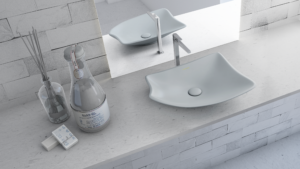 Contact Details: www.varmora.com