Here are some monsoon decor trends for 2023, and a number of things you can do to keep your space fresh and peppy through the monsoon!
When we talk about monsoon season it brings a dual feeling where the exterior feels fresh and renewed but the interiors feel clogged with moisture. We feel the need to uplift the mood and aesthetic and to revive the look of the space, preferably with colourful palettes and tidier statements that help us enjoy the slow, self-reflecting time we get. It's the perfect time to sit back and fade into the ambience and make nothing but effortless ways to go with the flow of the season. Here are some monsoon decor trends 2023, and a number of things you can do to keep your space fresh and peppy through the monsoon!
Lighter Fabrics
During the rainy season, it is wise to opt for lighter fabrics that do not retain excessive moisture. Materials such as cotton, linen, and bamboo offer excellent choices. These fabrics are absorbent, and breathable and help maintain a fresh and airy atmosphere in your home. Incorporating them into your curtains, cushions, and upholstery will enhance the overall comfort and aesthetics of your space.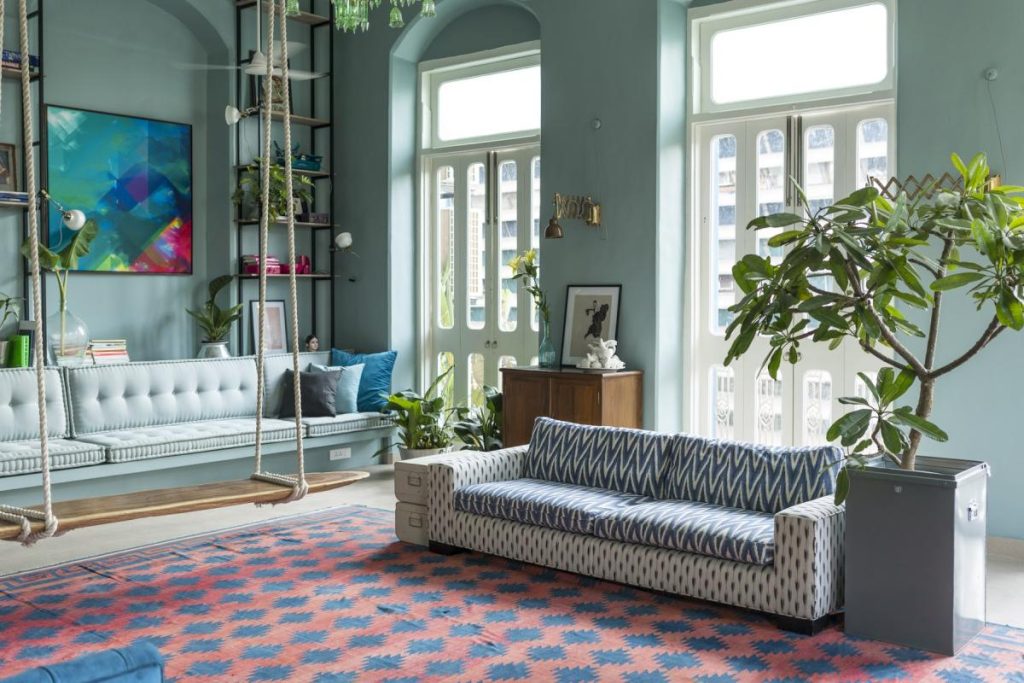 Tropical Prints and Patterns
Infuse a sense of liveliness and playfulness inside your house by adding fun and colourful tropical prints and patterns. Consider integrating elements like palm leaves, and floral and exotic fruits into the decor. Whether through pillows, throws, or curtains, these vibrant patterns will add a delightful pop of colour and texture to your surroundings.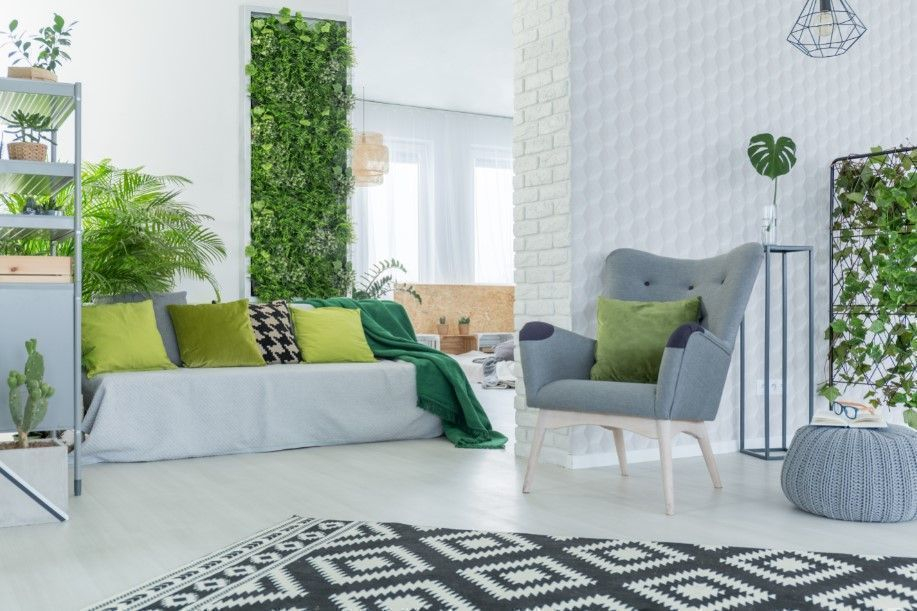 Outdoor Textiles
For those residing in tropical climates, using outdoor textiles for interior design can be a game-changer. Opt for materials like Sunbrella, known for its water and UV resistance, to ensure durability and practicality during the rainy season. Utilize them for furniture, cushions, or curtains, adding a touch of resilience and sophistication to your overall decor.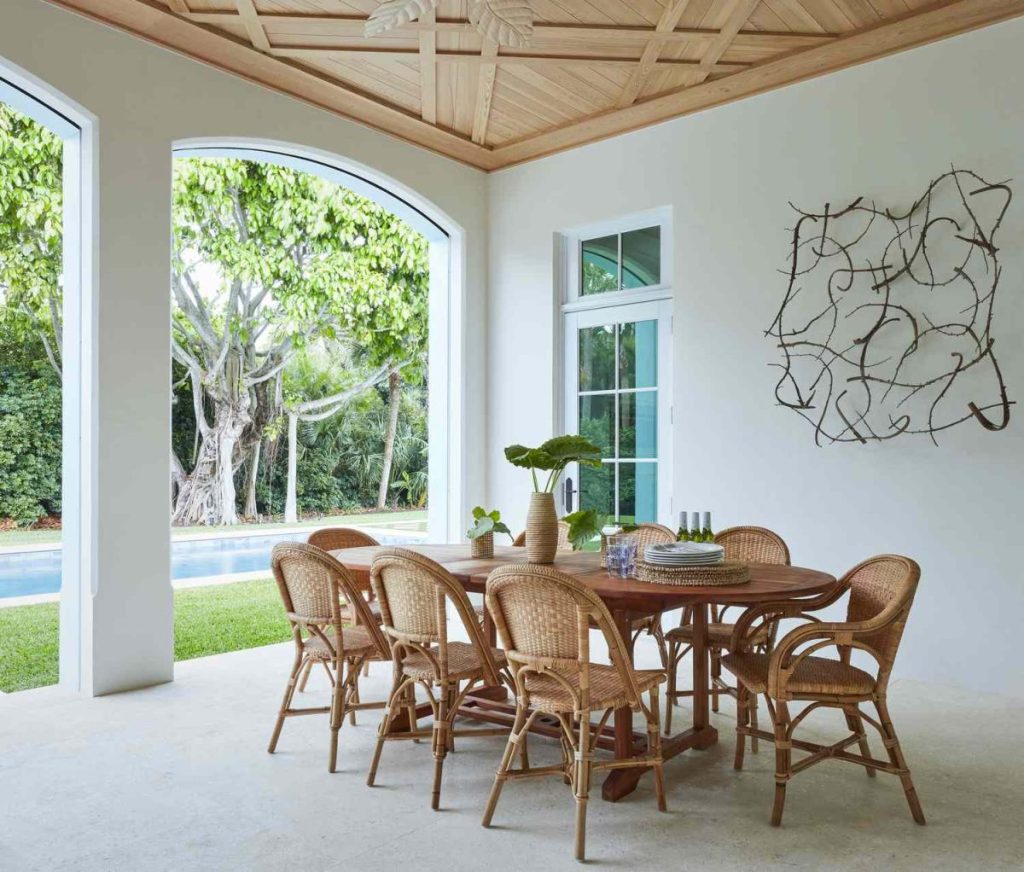 Bright and Fresh Colors
The rainy season presents the perfect opportunity to embrace bold and vibrant colours inside the house. Shades of yellow, orange, pink and greens are good options for creating a fresh and lively atmosphere. These hues will create a warm atmosphere, perfect for curling up with a book and a warm drink on a rainy day.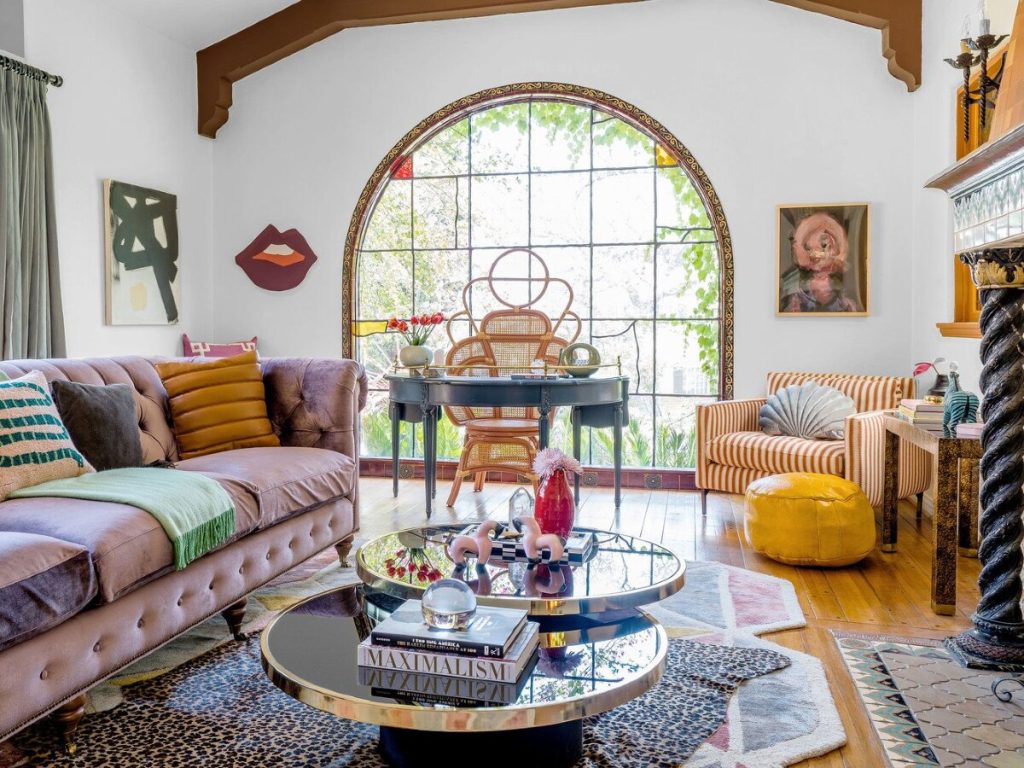 Natural Touches
Introducing natural elements like wood and stone can lend a rustic and earthy appeal to your house. Consider incorporating adding wood accents on walls or exposed brick for a textured look. What's more, add plants, succulents, or fresh flowers to your space. These natural touches will enhance the overall aesthetic appeal of the house.