A luxury project 'The Palace' designed by UDesign architecture and interiors firm
A colorful eclectic project 'The Palace' in Saudi Arabia designed by award-winning interior design firm UDesign and featuring Covet House's pieces.
If architecture and interior design are to be truly defined as an art form, this is it, the stunning new 'The Palace' project in Saudi Arabia designed by UDesign architecture and interiors would certainly suggest so. Their goal was to create a large-scale private residence that would have elements of a luxury hotel, an art gallery, and a family home.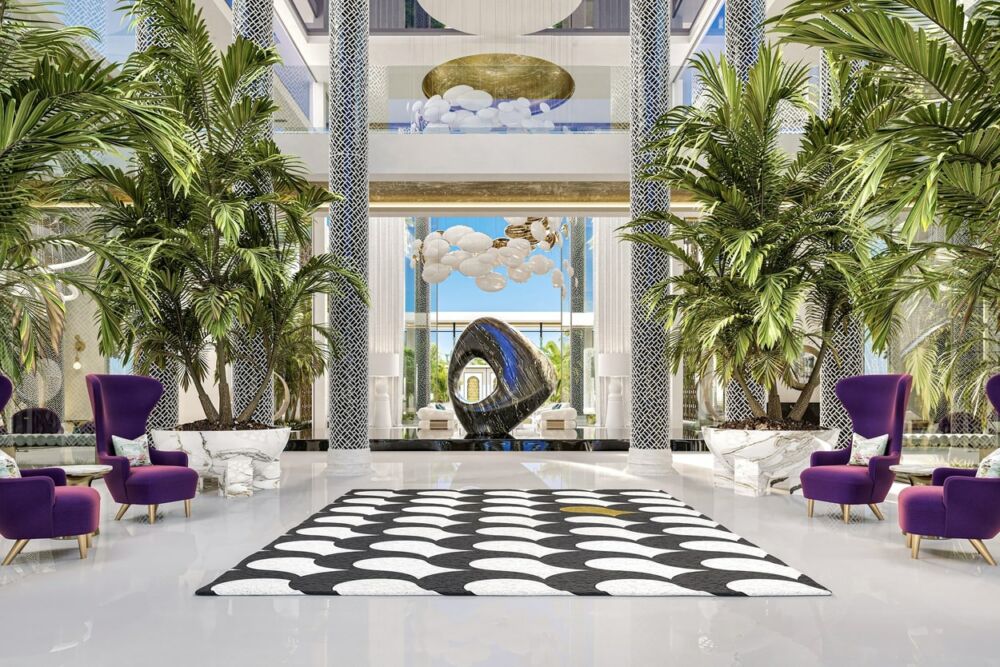 UDesign is an award-winning architectural and interior design company offering comprehensive services in architecture, interiors, 3D visualization, bespoke furniture design, and project management. We create spaces that provoke emotions. They believe design is transformative. Design excellence produces exceptional spaces that enhance and enrich the human experience. We design to capture the imagination, lift the spirit and create spaces of lasting beauty and functionality.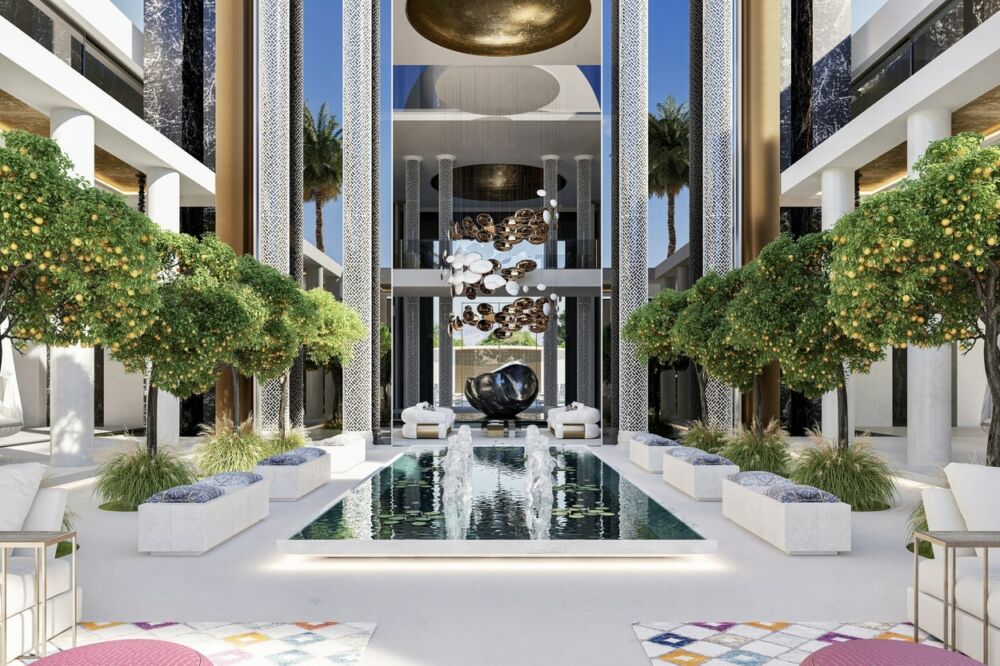 Extraordinary in scope and eclecticism, this project is aptly called and is truly something from a fairy-tale, a marvelous project featuring Covet House's pieces. Its clean, linear form is softened with spectacular landscaping in the shape of a series of gardens that wrap around and continue inside the home.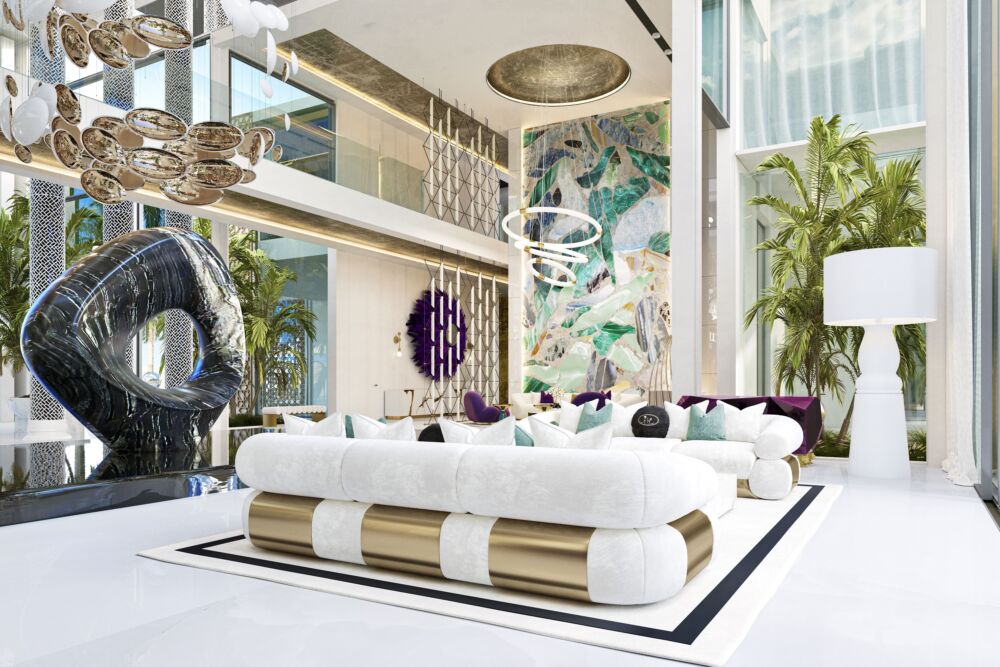 Some houses are so unlike anything we've seen before, so extraordinarily beautiful, that they could, with a forgivable amount of hyperbole, be called works of art. A place that was functional and comfortable at the same time, ideal for family living and for entertaining. If you thought you've seen all this before, don't worry: you have.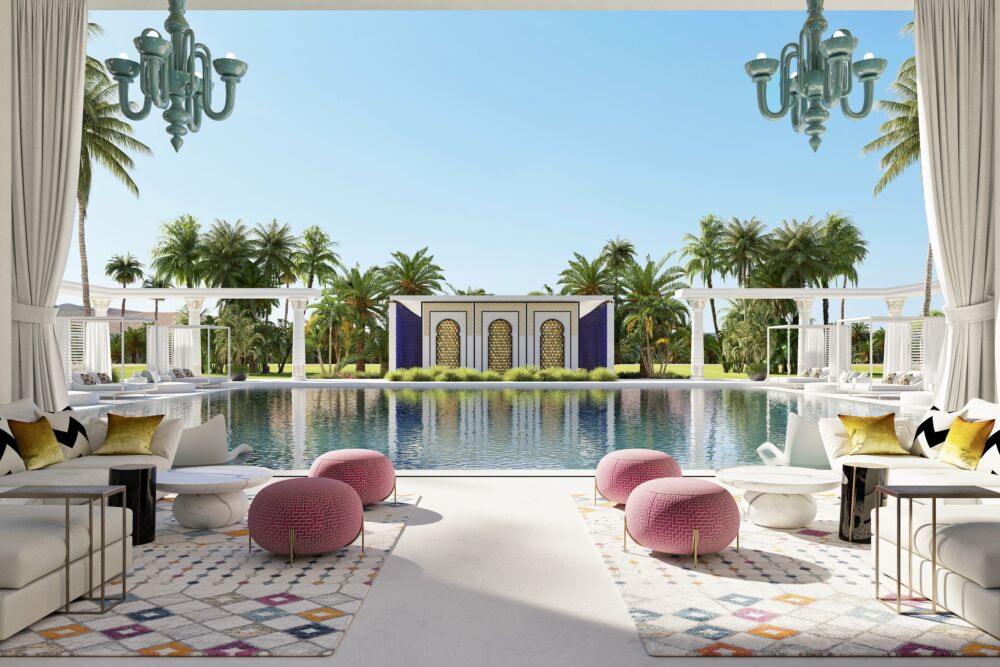 Or at least, something like it, because it is based on the traditional Spanish cortijo, that wonderful architectural tradition dating from Moorish times, where all social life centered on the courtyard, and where water formed an essential part of the whole. And if you've been to the Alhambra Palace in Granada, this might also give you a déjà-vu moment.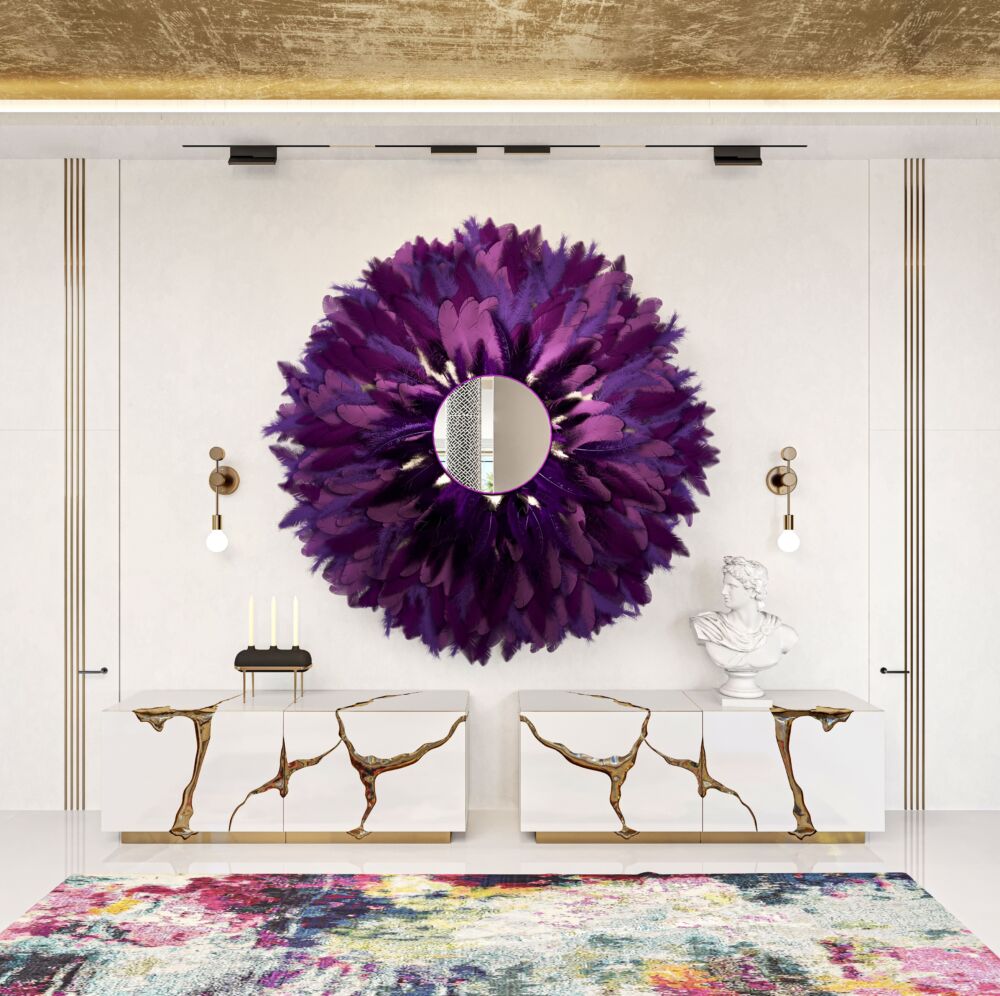 The design is all about light and greenery and natural raw materials. Huge tall spaces still have a family-home feel to them, impressive mosaic columns, different bodies of water, and creative lighting, so that all spaces are as beautiful by night as by day. We also designed with a forever mindset. You might change the furniture in years to come, but nothing here will ever go out of fashion.
All Images: Courtesy Covet House