Alvar Aalto
"We should work for simple, good, undecorated things, which are in harmony with the human being and organically suited to the little man in the street." Alvar Aalto
Alvar Aalto was a Finnish architect and designer, who created his own style from his interpretation of modernist architecture that relied on the use of local materials with a focus on functionality.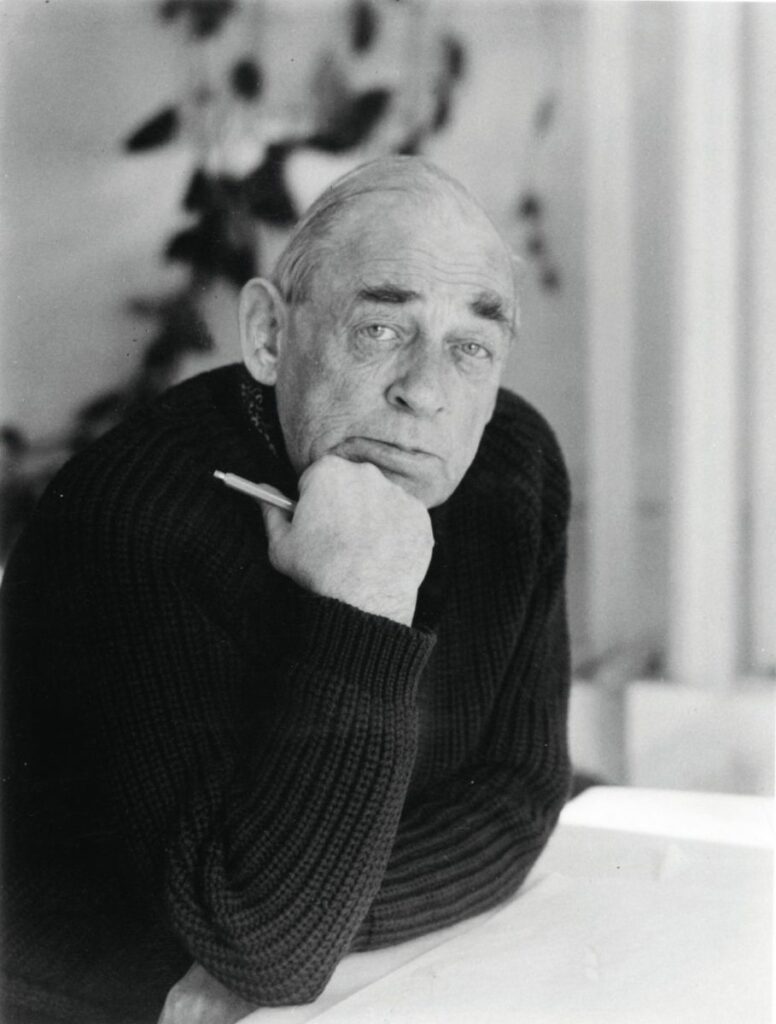 Hugo Alvar Henrik Aalto was a Finnish architect and designer. His work includes architecture, furniture, textiles, and glassware, as well as sculptures and paintings. He never regarded himself as an artist, seeing painting and sculpture as "branches of the tree whose trunk is architecture. Aalto's early career ran in parallel with the rapid economic growth and industrialization of Finland during the first half of the 20th century.
The span of his career, from the 1920s to the 1970s, is reflected in the styles of his work, ranging from Nordic Classicism of the early work, to a rational International Style Modernism during the 1930s to a more organic modernist style from the 1940s onwards. Typical for his entire career is a concern for design as a Gesamtkunstwerk, a total work of art, in which he – together with his first wife Aino Aalto – would design the building, and give special treatment to the interior surfaces, furniture, lamps, and glassware.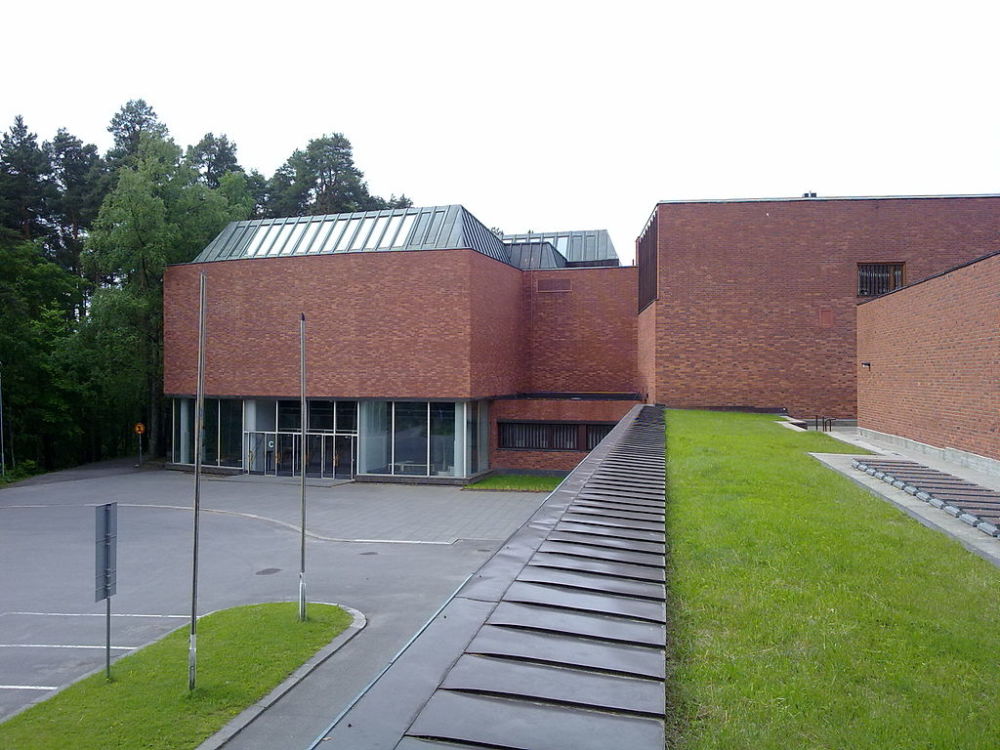 His furniture designs are considered Scandinavian Modern, in the sense of concern for materials, especially wood, and simplification but also technical experimentation, which led him to receive patents for various manufacturing processes, such as bentwood. As a designer, he is celebrated as the inventor of bent plywood furniture.
The Alvar Aalto Museum, designed by Aalto himself, is located in what is regarded as his home city Jyväskylä. Hugo Alvar Henrik Aalto was born in Kuortane, Finland. His father, Johan Henrik Aalto, was a Finnish-speaking land-surveyor, and his mother, Selma Matilda was a postmistress. When Aalto was 5 years old, the family moved to Alajärvi, and from there to Jyväskylä in Central Finland. He studied at the Jyväskylä Lyceum School, where he completed his basic education in 1916. He took drawing lessons from local artist Jonas Heiska.
In 1916, he then enrolled to study architecture at the Helsinki University of Technology. His studies were interrupted by the Finnish Civil War, in which he fought. He built his first piece of architecture while a student; a house for his parents at Alajärvi. Later, he continued his education, graduating in 1921. In 1920, while a student, Aalto made his first trip abroad, traveling via Stockholm to Gothenburg, where he briefly found work with architect Arvid Bjerke.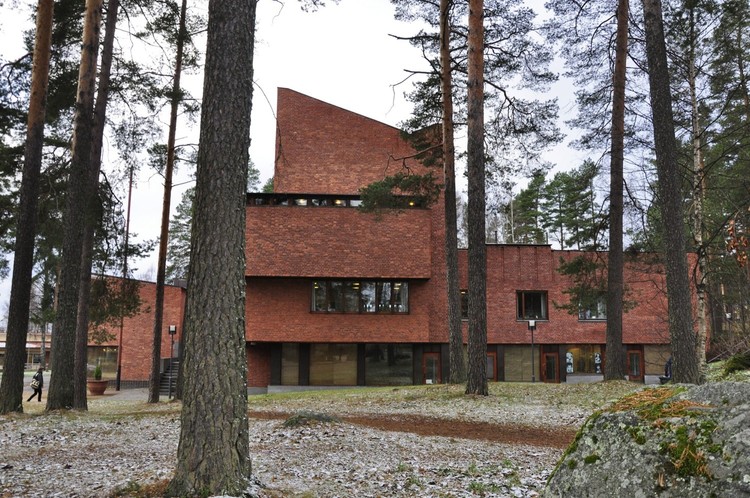 In 1923, he returned to Jyväskylä, where he opened an architectural office under the name 'Alvar Aalto, Architect and Monumental Artist'. The Aaltos designed and built a joint house-office for themselves in Munkkiniemi, Helsinki, but later had a purpose-built office erected in the same neighborhood – now the former is a "home museum" and the latter the premises of the Alvar Aalto Academy. Upon returning to Jyväskylä in 1923 to establish his own architect's office, Aalto designed several single-family homes designed in the style of Nordic Classicism.
During this period he completed his first public buildings, the Jyväskylä Workers' Club in 1925, the Jyväskylä Defence Corps building in 1926, and the Seinäjoki Defence Corp building in 1924. Aalto's first church design to be completed, Muurame church, illustrates his transition from Nordic Classicism to Functionalism.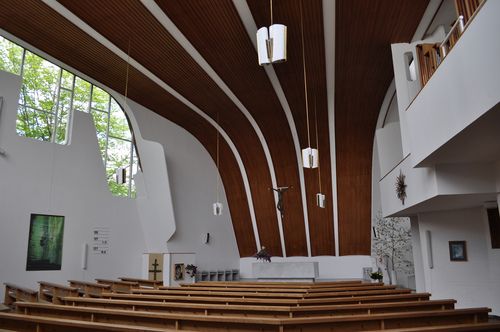 This was the period when Aalto was most prolific in his writings, with articles for professional journals and newspapers. Among his most well-known essays from this period are "Urban culture, Temple baths on Jyväskylä ridge, Abbé Coignard's sermon and From doorstep to the living room" Whereas Aalto was famous for his architecture, his furniture designs were well thought of and are still popular today.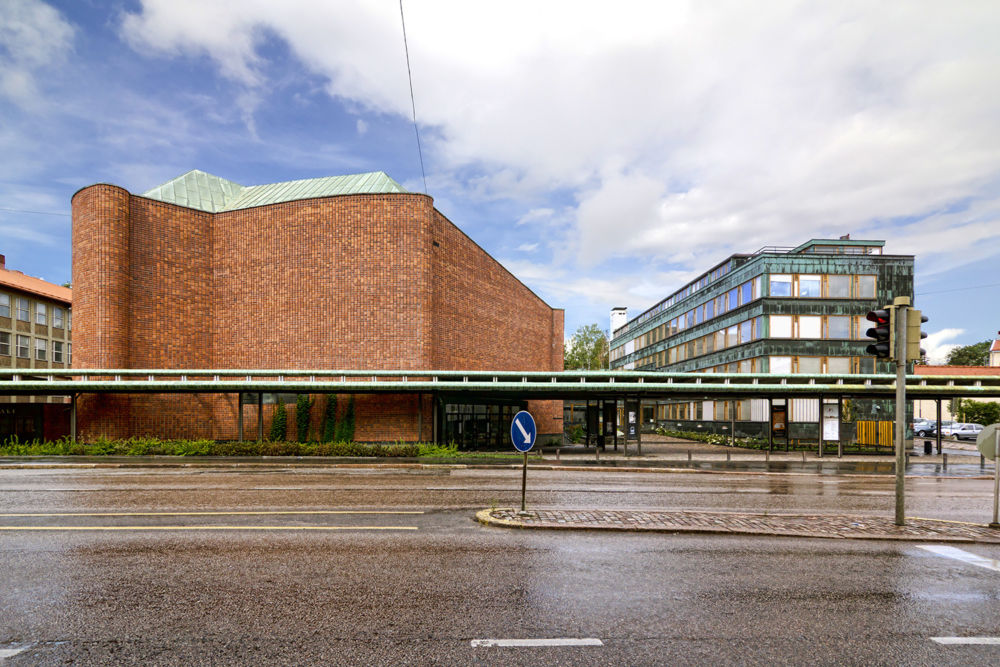 He became the first furniture designer to use the cantilever principle in chair design using wood. His awards included the Prince Eugen Medal in 1954, the Royal Gold Medal for Architecture from the Royal Institute of British Architects in 1957, and the Gold Medal from the American Institute of Architects in 1963. He died on 11 May 1976, in Helsinki, and is buried in the Hietaniemi cemetery in Helsinki.