Artist Yayoi Kusama
Yayoi Kusama is a world-famous artist now best known for her Infinity Mirror Rooms. Kusama primarily worked in sculpture and installation but made a prolific name in the world of painting, performance, film, fashion, poetry, fiction, and other arts. 
She was raised in Matsumoto and trained at the Kyoto School of Arts and Crafts in a traditional Japanese painting style called nihonga. Kusama was inspired, however, by American Abstract Impressionism. She moved to New York City in 1958 and was a part of the New York avant-garde scene throughout the 1960s, especially in the pop-art movement. Embracing the rise of the hippie counterculture of the late 1960s, she came to public attention when she organized a series of happenings in which naked participants were painted with brightly colored polka dots. Since the 1970s, Kusama has continued to create art, most notably installations in various museums around the world.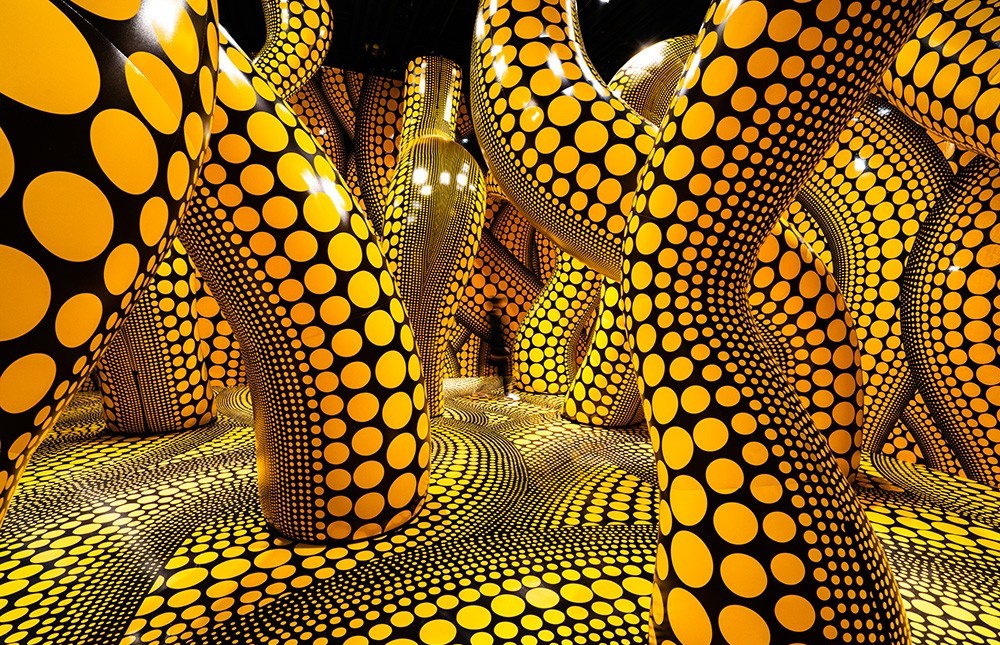 Kusama began her Infinity Mirror Room series in the 1960s, and so far has created twenty distinct rooms. They are the culmination of her repetitive paintings, soft sculptures, and installations in an immersive environment. Kusama returned to the international art world in 1989 with shows in New York City and Oxford, England.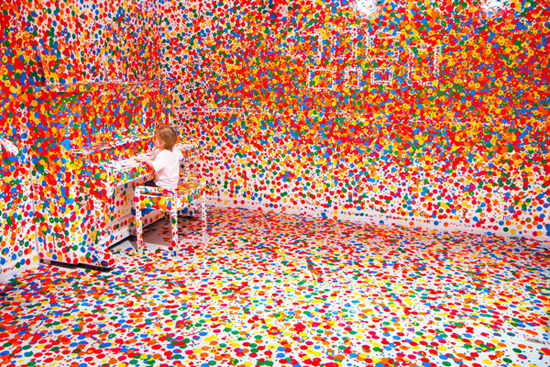 In 1993 she represented Japan at the Venice Biennale with work that included Mirror Room (Pumpkin), an installation in which she filled a mirrored room with pumpkin sculptures covered in her signature dots. Between 1998 and 1999 a major retrospective of her works was shown at the Los Angeles County Museum of Art, the Museum of Modern Art in New York City, the Walker Art Center in Minneapolis, Minnesota, and Tokyo's Museum of Contemporary Art.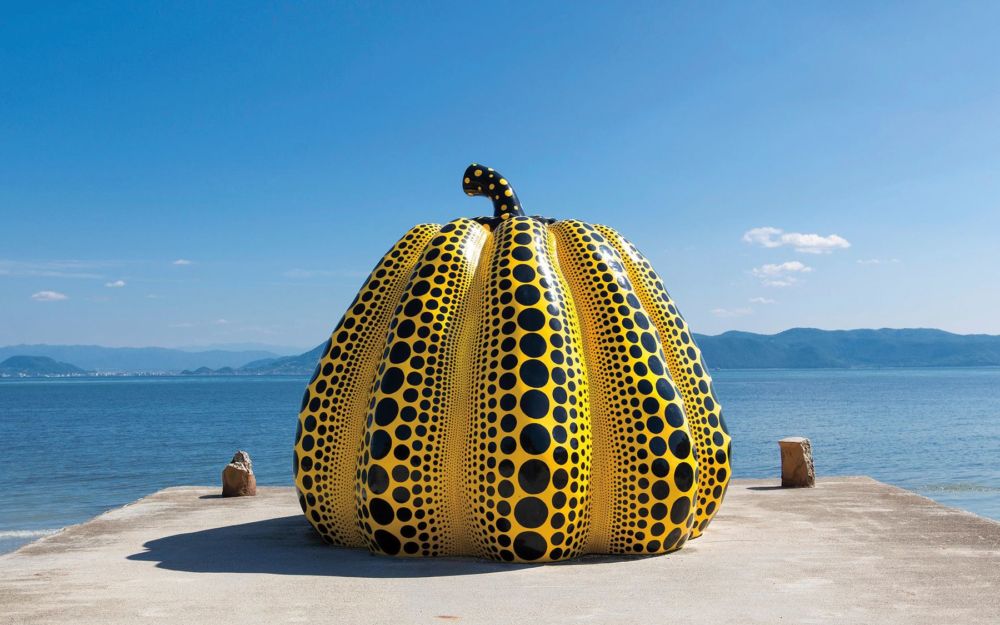 In 2006 she received the Japan Art Association's Praemium Imperiale prize for painting. Her work was the subject of a major retrospective at the Whitney Museum of American Art in New York City in 2012, and a traveling exhibition attracted record crowds at the Hirshhorn Museum and Sculpture Garden in Washington, D.C., in 2017. That year she opened a museum dedicated to her work in Tokyo, near her studio and the psychiatric hospital where she lives.
Today, at 91 years old, Kusama continues to create—spreading her ever-accumulating dots, and the sculptures and paintings they cover, around the world. She has been acknowledged as one of the most important living artists to come out of Japan.
Contact Details: www.yayoi-kusama.jp