RAK Bathroom Backsplash Tiles
With the continuous innovation in ceramic technology and research, all type of surfaces can now be reproduced: natural wood effect, ceramic wallpaper, metal effect, concrete coatings, and more, RAK new ceramic tile collections meet the latest trends, achieving original and eye-catching aesthetic results, with a wide range of structures and colors: from the latest pastel tones to the most intense material effects, the range of possibilities becomes even bigger, thanks to the wide choice of sizes, from the small 15x70cm to the large 83.5×83.5cm in the red body. Here are some of the latest bathroom backsplash tiles collections by RAK.
Signature Collection
The signature collection is a selection of luxury, stylish, and high-end products, providing you with unlimited solutions for your design requirements. It captures the essence of quality and showcases the production capabilities of RAK Ceramics, with luxury concepts developed in a huge range of sizes, finishes, colors, effects, and thicknesses to suit every taste. Developed using precious materials and offering premium performance with contemporary style, Signature Collection is designed to meet the latest architecture and interior design needs.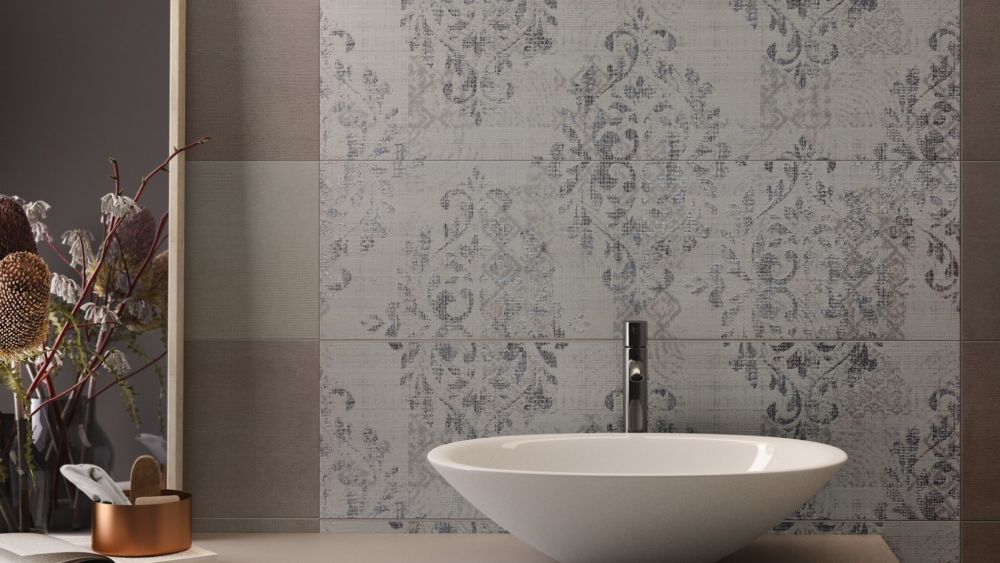 Aquarela
Aquarela is a ceramic red body / digital tiles from RAK'S latest Signature Collection. The Aquarela can be perfectly used on bathroom backsplash area. It comes in beige and size 25×90 cm.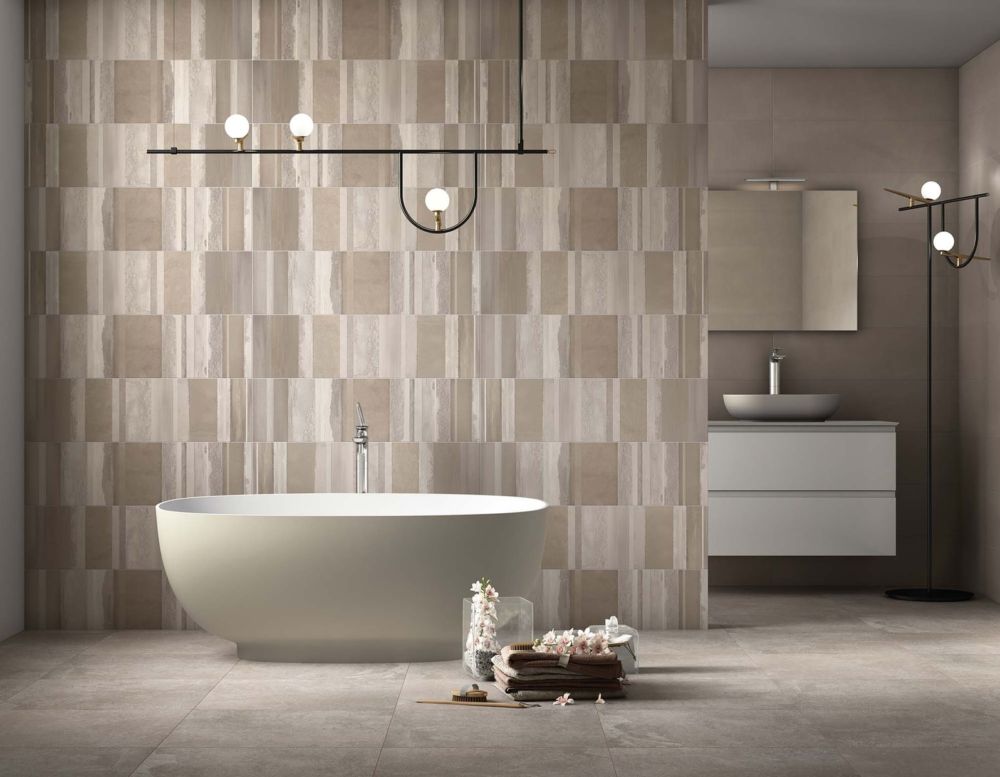 Aror
Another bathroom backsplash tiles by RAK is Aror, a porcelain, ceramic red body, digital tiles, which is many sizes, colours and finishes: Dark Grey, Dim Grey, Floral White and Sandy Brown.