Beautifully designed Kalaban Villa by architect Amey Chawda, Arkheins Inc
Arkheins Inc, led by architect Amey Chawda celebrates happiness through the beautifully designed Kalaban Villa
Arkheins Inc, lead by architect Ameya Chawada has been creating magic in the world of architecture, landscaping, and interiors since 2008. Their work represents a perfect blend of contemporary and yesteryear architecture, with the aim of presenting 'BEAUTY' in its simplest yet most elegant form.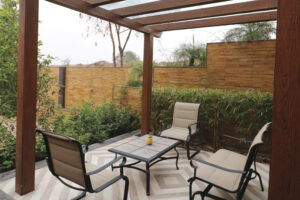 The Kalaban Villa is situated at Fursungi, Pune Saswad road, and is one of the most strikingly beautiful houses in the neighborhood with the perfect fusion of nature and architecture. This Villa was previously a 15-year-old bungalow with just a ground floor and the designers took up the challenge to give it a new look.
They kept the beam-column positioning intact and raised it up by two storeys and also gave it a completely different form. There are many distinct features that are instantly eye-catching. The door has a very majestic appearance, there is a very creative use of the Jali and the backlight adds to the glory of the room.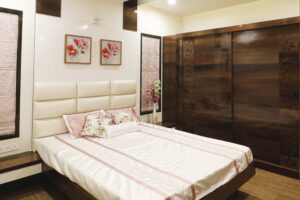 The living room is beautifully decorated with an Indian interior style. The dining area has a distinct design and is equally accessible from the kitchen and the living room, with just the right amount of accessories to create a fine dining experience. The novel modular kitchen design gives the kitchen a trendy look and complete ease of accessibility. A well-sequenced flow of rooms is maintained by a passage brightened by an equally distributed warm white light. Simultaneously the privacy of each room from the other is concealed with due respect.
The washrooms are elegant with innovative design and creativity. The peaceful terrace providing a mesmerizing night view. The residence has a serene ambiance which is further enhanced by the artistic door, 'dev ghar' suitable lightings, and the intricate attention to detail in the 'pooja ghar' gives the house a divine air.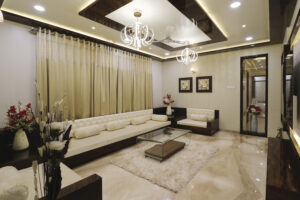 The glass top Pergola is the focal point of our attraction. The well-planned parking shed in \the backyard enhances the ease of parking without compromising the aesthetics of the place. The project spells sophistication and elegance in all its elements. Everything from the entrance to the backyard, the main door to the balcony, from the exterior to the interior come together to weave an experience of comfort, style, and joy.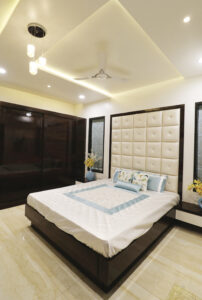 Contact Details: www.arkheins-inc.business.site
(The article was originally produced in The Tiles of India magazine, Mar-Apr 2018 issue)