Architect Murali Murugan, Murali Architects, has designed Millennial home, a residence project
Families that are bound by traditions and strong beliefs require an integrated structure that offers privacy to individuals yet offers the warmth and companionship of the cohesive family.  A home that defines the personality of the client is what differentiates the residence designed by Architect Murali Murugan with a design idea that aspired to keep the connection between the generation living now and for the future.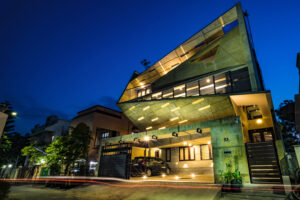 The house has been designed with large open courts which can offer connectivity between levels. Subtle colors, neutral creams, and greys are in focus through the artistic bedroom space for a soothing feel. There is a very tangible difference in the conventional interior and exterior space highlighted with experimental wooden framing, exposed brickwork, and yellow-pigmented concrete.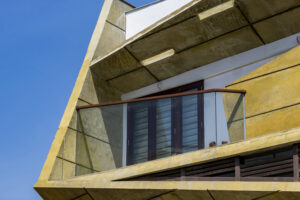 Rooms are decorated with lights, table lamps, floor lamps, and wall sconces, adding shimmers to the welcoming ambiance from all the corners. The white shutters are placed at a fixed angle and allow the upstairs room with the utmost privacy and at the same time provides a view of the surrounding. Large parking space for the cars is also makeshift for the family occasion or parties. The facade of the building is striking and is a beautiful display of the architect's creativity.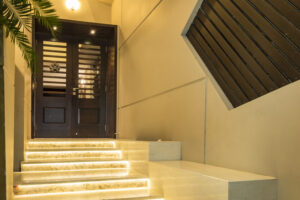 The new design allows natural light to enter the house instantly uplifting the mood indoors. Featuring a slim and chic design, this millennial house was perfectly integrated between two existing buildings.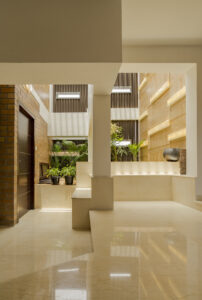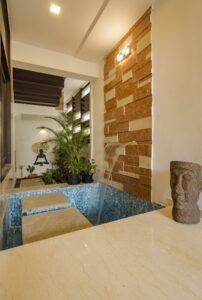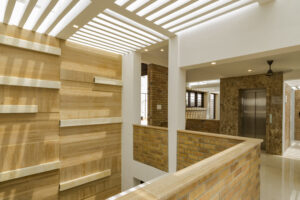 Contact Details: www.muraliarchitects.com