Reading Time:
2
minutes
Kids bedroom design by Ekaterina Zabegina
Studio A3 Design by Ekaterina Zabegina has given a kid's bedroom a fairytale look
"A storytale was created, where the Fantasy Air Balloon takes the main role."
Moscow is quickly becoming the place to be in Europe. The old prejudice of an old undeveloped, communist, cold war-like Russia is quickly being replaced by the Moscow way of living. Millions of people from all over the world visit Moscow, and many of them end up living there. With this, comes the constant development of design in the Russian city, as the demand increases.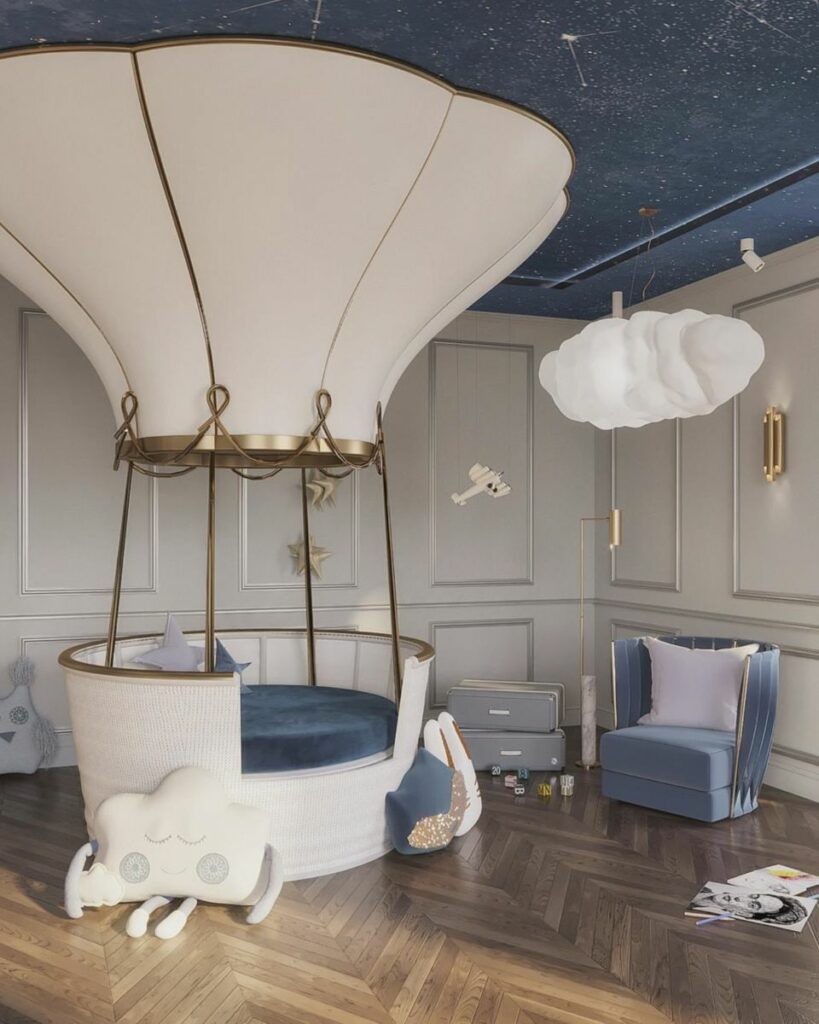 Circus was part of a very special project that mixed luxury and fantasy together. The Project, designed by Studio A3 Design, had a very unique goal that needed to be accomplished – create and transform a room into a luxurious apartment, characterized by high levels of historical details into an incredible bedroom for a special 4-year-old boy who's fascinated by the sky. The clients, a young couple who are passionate about traveling, wanted a monochromatic overall look of the apartment.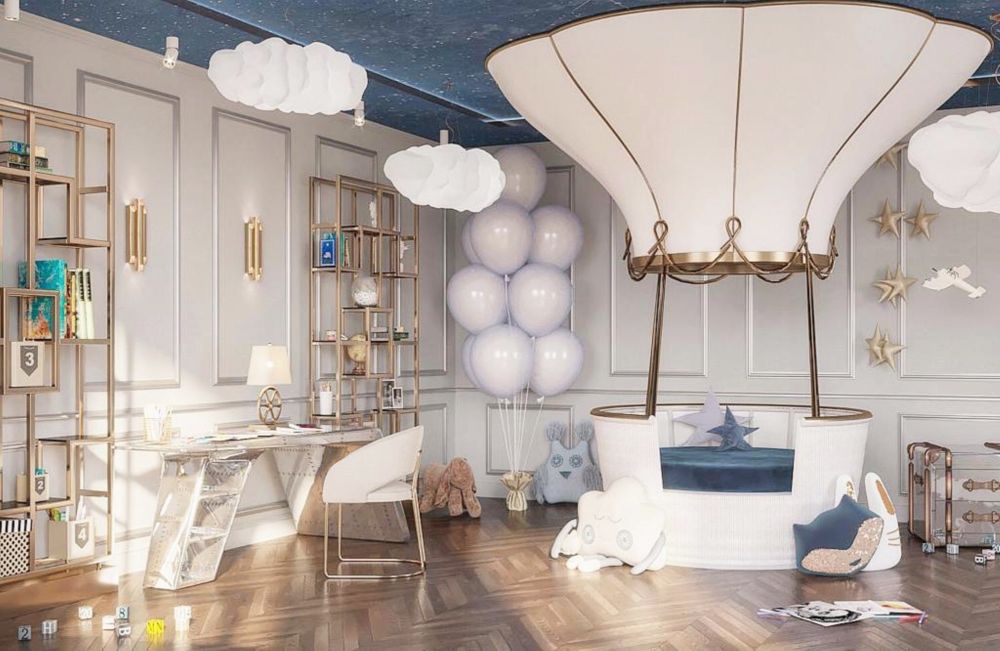 They wanted to pass on the wandering spirit to their boy, who's extremely curious about the sky. A storytale was created and Fantasy Air Balloon took the main role. The high ceiling of the space matched perfectly with Circu's Fantasy Air Balloon. Every detail of the piece, from the ropes to the round shaped bed, carefully made with midnight blue velvet, the customized piece answered the client's wishes and transformed the little one's bedroom into a true fantasy world where it was possible to cast anyone's mind to the luxury details and sky elements.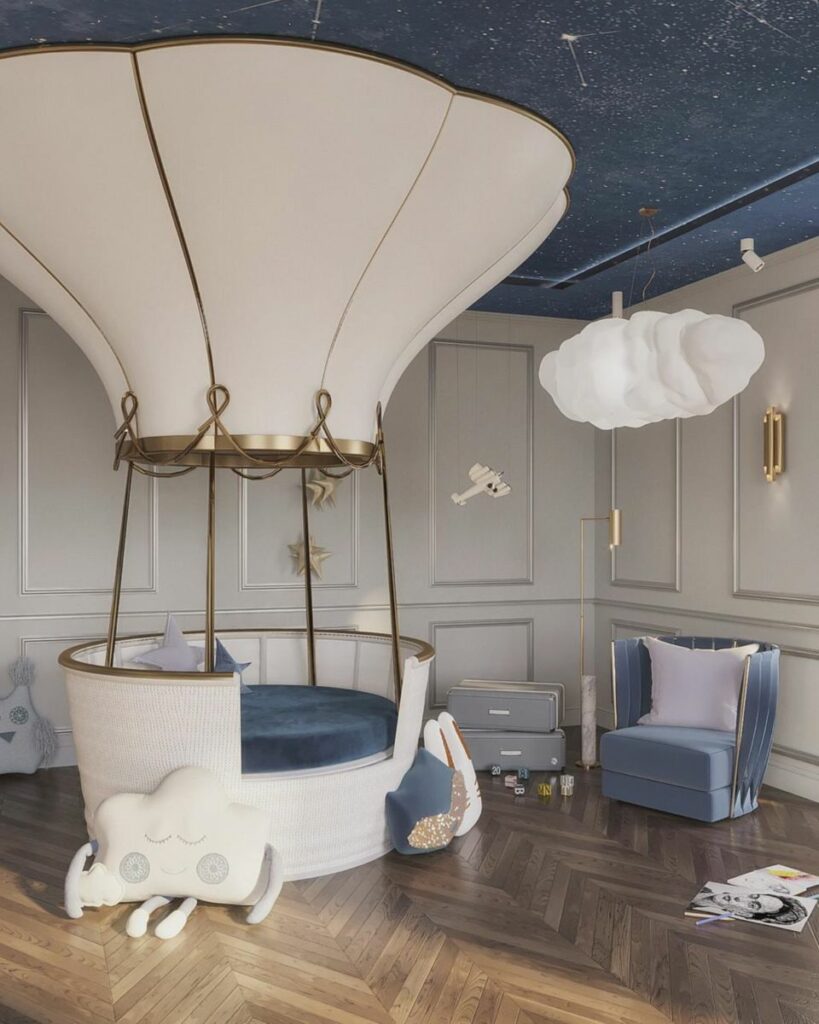 The ceiling, carefully and thoughtfully painted to resemble the sky, is complemented by the simple yet unique Cloud Lamp. A piece truly eye-catching because of its one of kind characteristics, such as the material that it's made of, cotton, and the sound system that is incorporated on the top of the cloud. With a more discreet, but still merging with the chosen palette for the bedroom, is the vintage-looking Sky bedside that completes the overall look. The luxurious and one of a kind pieces created the perfect environment becoming engaging stimuli for the child's curiosity and creativity – to dream and use his imagination on the highest level. A storytale indeed.