One Thousand Museum in Miami by Architect Chris Lepine of Zaha Hadid Architects
One Thousand Museum in Miami marks the Pritzker Prize-winning architect's first skyscraper design in the Western Hemisphere. With her name on the project and iconic design in the center of downtown Miami's skyline, the tower will be the catalyst that shifts the center of gravity for high design and luxury residences to downtown Miami. Overlooking the Pérez Art Museum Miami, Museum Park, the Patricia and Phillip Frost Museum of Science, the Adrienne Arsht Center for the Performing Arts,  and the American Airlines Arena, One Thousand Museum offers an unmatched standard of luxury living within Miami's cultural nucleus. Architect Chris Lepine, a member of the Zaha Hadid team since 2006, is currently the project director for this project.  He has experience in large-scale international projects and the use of advanced digital technology to resolve complex design challenges.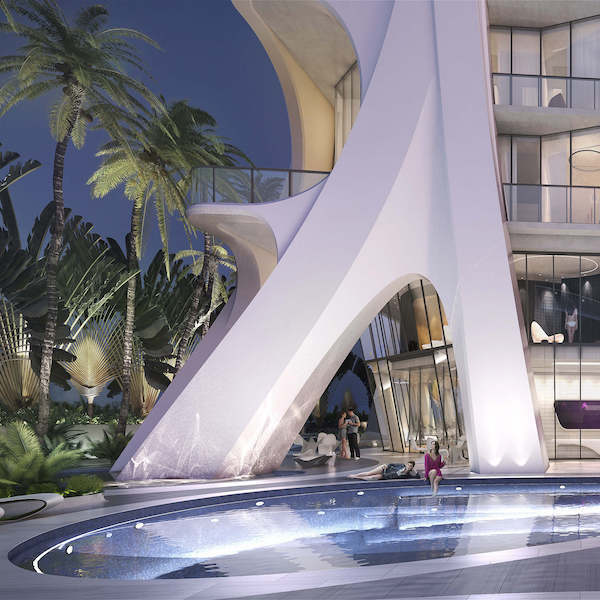 "We could not be more proud of bringing Zaha Hadid's vision to life and her legacy to Miami" says Birdman, co-developer. "This tower represents the peak of architecture and design and has completely surpassed every expectation of our The 62-story tower has already become an iconic Miami landmark – its striking exoskeleton design an identifier for Downtown and the city's cultural nucleus. Its revolutionary design is recognized as one of the world's most challenging architectural projects to date, the complex construction was helmed by Plaza Construction. One Thousand Museum in Miami contains only 84 units and residences are available for immediate occupancy.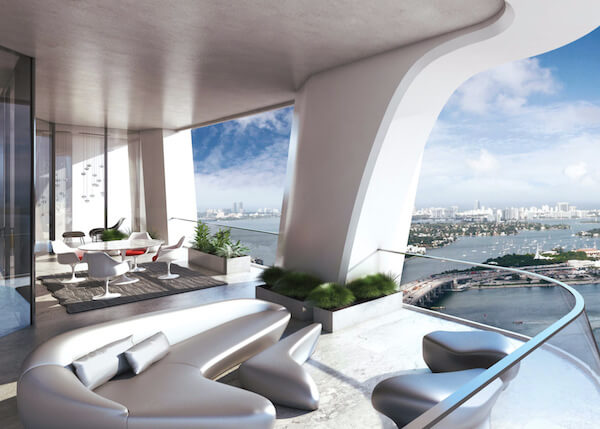 The residential experience and the prestige of the tower is amplified by unrivaled amenities, including a private roof-top helipad, indoor-outdoor 1KM wellness center with gym, yoga facilities, 8 Juice Bar fueled by the Raw Republic, relaxation pods and private rooms for spa services; a Sky Lounge for dining and events with seasonal menus by celebrated Chef Mame Sow,  Director of Culinary; a non-premise a private Beach Club; access to a house car service; multimedia theater and more. Residents will also become members of an  exclusive partnership with Haute
Living new Members Only App,  which will offer One Thousand  Museum residents to exclusive access to VIP cultural, fashion,  sporting and musical events in  Miami and around the world.  The final element rounding out the seamless, luxury lifestyle experience is the services. One Thousand  Museum is the first residential project to partner with Forbes Travel Guide to set service standards for the building and train all staff in accordance with their Five-Star rating system.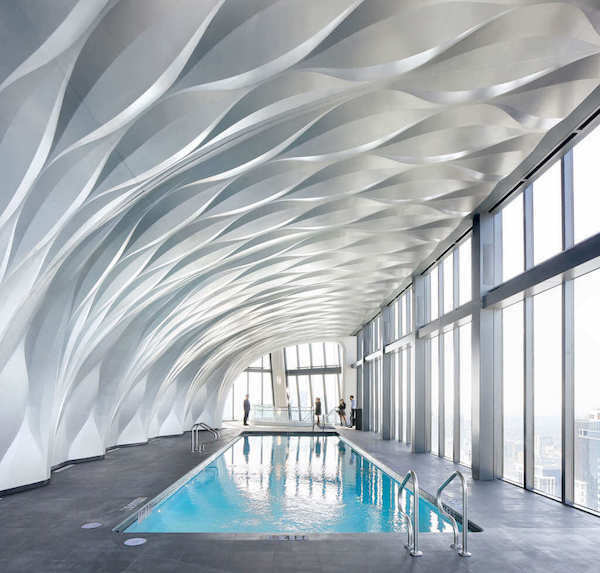 Contact Details: www.zaha-hadid.com
Project Location: Miami, USA