Reading Time:
3
minutes
Organic style house by The White Room Studio
The White Room studio, led by Principal Architects Nitin Barchha and Disney Davis interprets design as a free-flowing and fluid art form. They are constantly exploring the spatial language and its relationship with the site, inspecting materials, their properties, and bringing to the fore the natural raw beauty as much as possible. They envision a future where our spaces reflect our natural movements, with seamless transitions across different zones.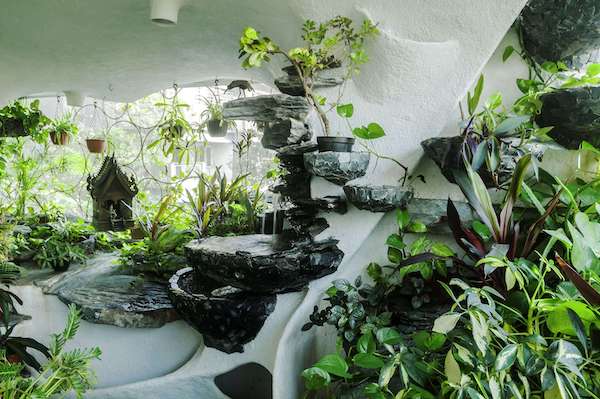 'The Garden Room' is an oasis of green, lush with flora and bringing the outside nature in full measure across the house with bulbous-shaped windows and mini gardens featuring stones, cave-like surfaces, and stone-age doors.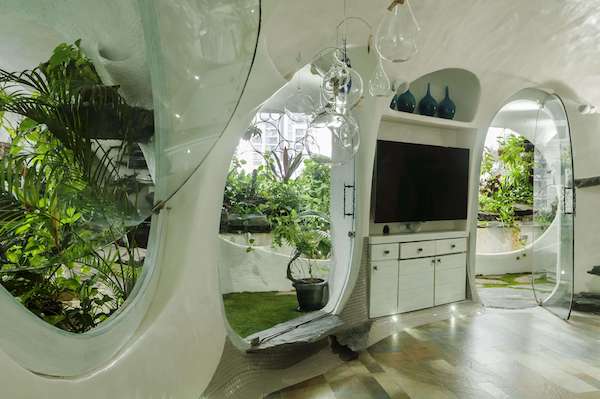 Situated in the quaint suburb of Pali Hill, Mumbai, space is designed for a flamboyant couple. This single bedroom space which sits within a garden is an organically designed space seamlessly flowing into each other, thinning the boundaries and bringing nature closer to the living spaces. It has a very intriguing forest vibe with sculptural forms, some wrapped in turquoise mosaic, some in Mediterranean whites, while others in slate and green.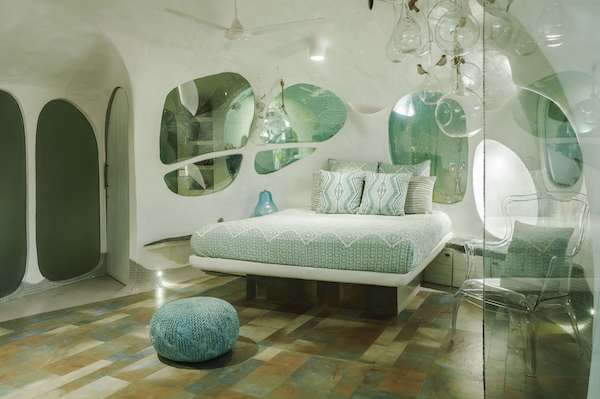 Amorph-shaped reflective windows and cave-like surfaces make the users feel like they are living in the stone age. The quality of materials, a special green color-palette, and simplicity provide a distinguished harmony for a simple room.
"The client wanted to live within a garden, blurring the boundaries between the indoor and outdoor spaces.  The project was fun to work on, one of the challenges was to create a fluid geometry using ferrocement in the space taking care to keep the space as open and large a possible, also we had to take care to ensure that the bedroom could be air-conditioned while keeping a fluid transition between the inside and outside space. Our design concept evolved around the idea of a space enclosed by nature. We wanted a sculptural fluid space that seamlessly connected with the surrounding outside, blurring the boundaries.", said the architects.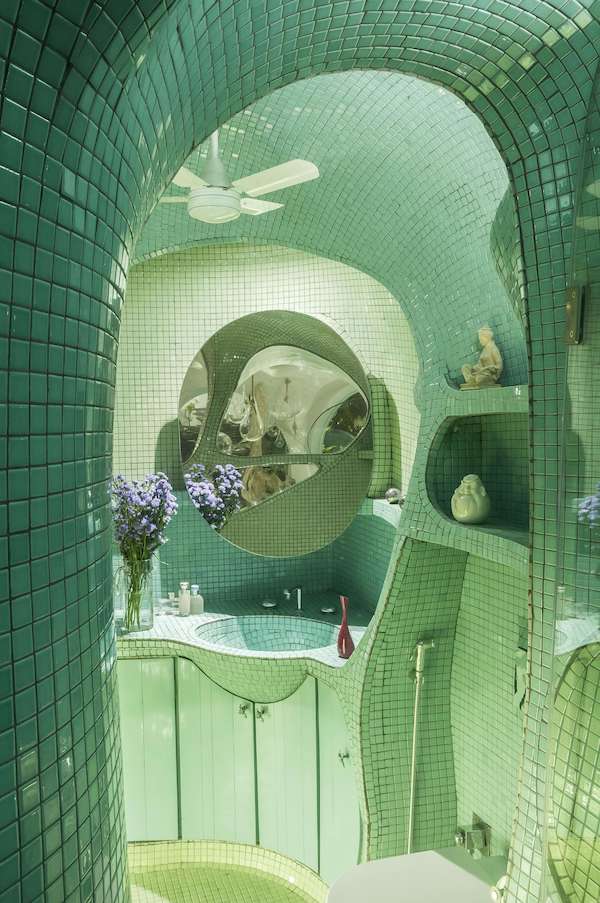 To translate a more authentic outdoor experience they used slate, clay pots, and turquoise mosaic whereas the fluidity of the space was achieved by molding ferrocement.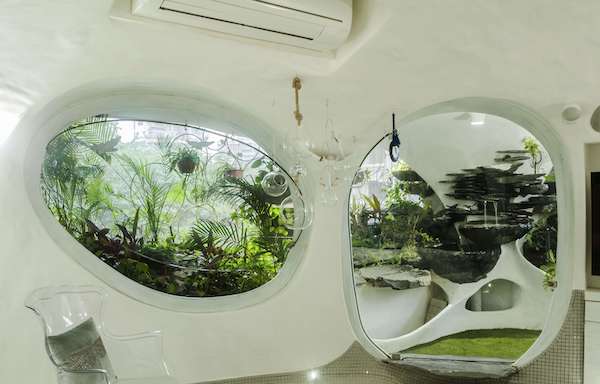 Experience in green, quiet, and utterly novel.
Contact Detalis: www.thewhiteroom.in
 (This article was originally featured in The Tiles Of India Sep-Oct 2019 issue)