Roberto Burle landscape architect
Roberto Burle landscape architect was a Brazilian as well as a painter, printmaker, ecologist, naturalist, artist, and musician whose designs of parks and gardens made him world-famous.
He is accredited with having introduced modernist landscape architecture to Brazil. He was known as a modern nature artist and a public urban space designer. His work had a great influence on tropical garden design in the 20th century. Water gardens were a popular theme in his work. He was deftly able to transfer traditional artistic expressions such as graphic design, tapestry and folk art into his landscape designs. He also designed fabrics, jewellery and stage sets.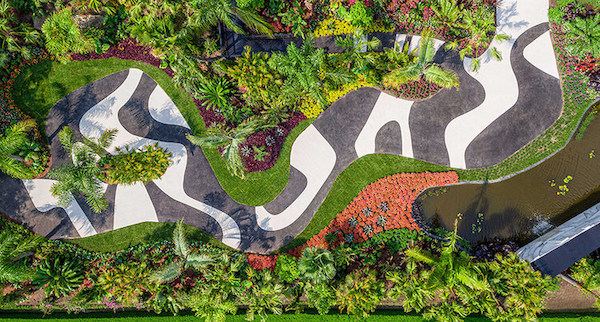 He was one of the first people to call for the conservation of Brazil's rainforests. More than 50 plants bear his name. He amassed a substantial collection of plants at his home, including more than 500 philodendrons. Roberto Burle Marx was born in Sao Paulo. Burle Marx's first landscaping inspirations came while studying painting in Germany, where he often visited the Botanical Garden in Berlin and first learned about Brazil's native flora. Upon returning to Brazil in 1930, he began collecting plants.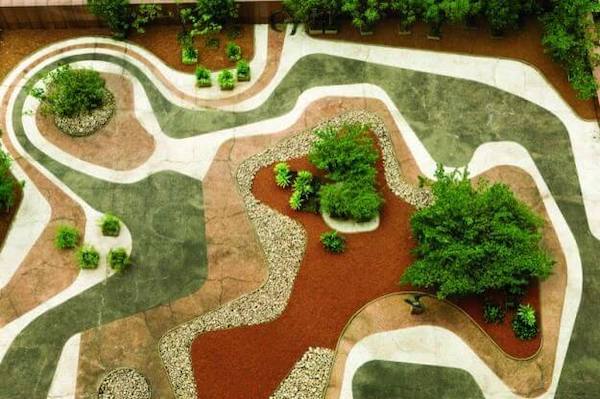 Burle Marx's artistic style was avant-garde and modern. Much of his work has a sense of timelessness and perfection. His aesthetics were often nature based. Burle Marx was mindful of the dynamics of walking through a garden. The sensation of mobility is an important element of experiencing his landscapes. One of the best places to experience this is the Copacabana Beach promenade, where native sea breeze resistant trees and palms appear in groupings along Avenida Atlantica. These groupings punctuate Portuguese stone mosaics which form a giant abstract painting where no section along the promenade is the same and provides a different view every time.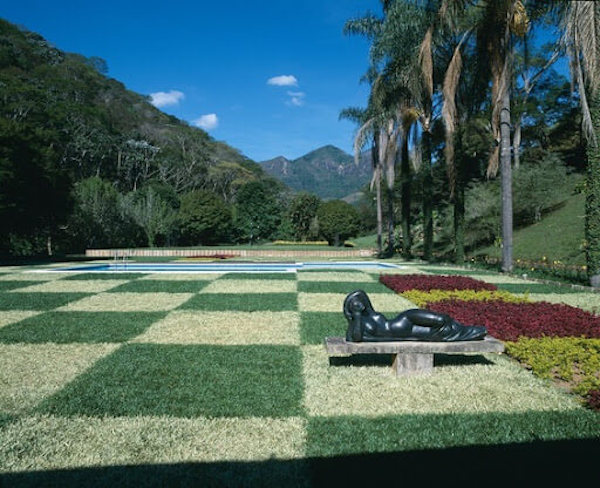 His first garden design was completed in 1933. In 1937, Burle Marx gained international recognition and admiration for his abstract design of a roof garden for the Ministry of Education building. The design highlighted elements of tension and drama. Roberto Burle Marx founded a Museu de Arte Moderna, Rio de Janeiro landscape studio in 1955, and in the same year, he founded a landscape company, called Burle Marx & Cia. Ltd. He opened an office in Caracas, Venezuela in 1956 and started working with architects Jose Tabacow and Haruyoshi Ono in 1968. Marx worked on commissions throughout Brazil, Argentina, Chile, and many other South American countries, France, South Africa, Washington D.C., and Los Angeles. Additionally, his artwork can be found displayed throughout the city of Rio de Janeiro. Roberto Burle Marx's 62-year career ended when he died June 4, 1994, two months before his 85th birthday.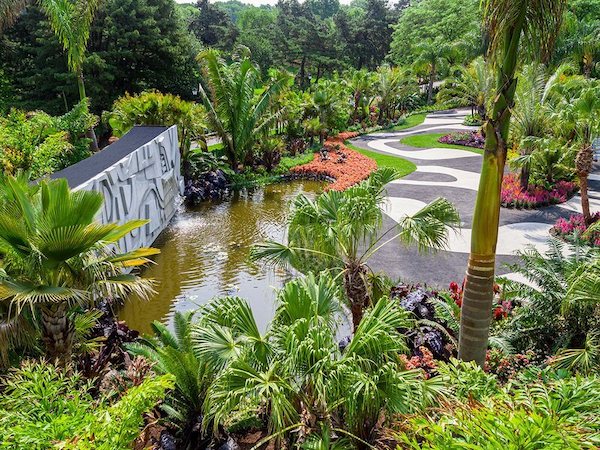 (This article was originally published in The Tiles of India July-Aug 2017)