Moroccan Tiles by Somany Ceramics
Somany Ceramics has recently launched Moroccan Range of Tiles under Duragres Brand, these tiles have been launched with VC Shield. These tiles have a mix of decorative patterns, geometric designs, and efflorescent motifs and are perfect for bringing floor space to life. These tiles have made a significant comeback over the years, and have hypnotized home and business owners once again with their intricate geometric patterns and vibrant colours. The customers can piece together a captivating patchwork design in true Arabesque style using these tiles.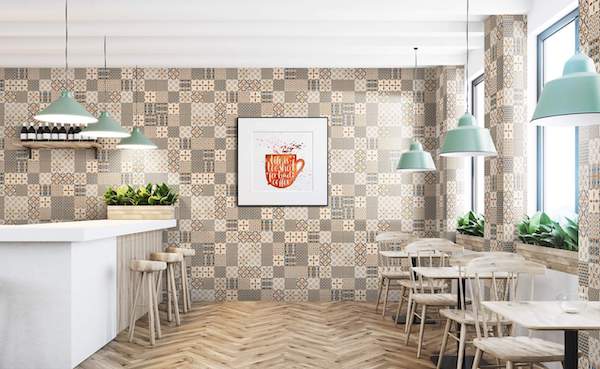 If you like minimal design and can't add tiles to the whole area, you can add Moroccan Tiles to your special corner or to one particular wall. If you are looking for renovating your bathroom or kitchen area, you should go for Moroccan tile design and make your area look fresh and exotic.
Moreover, they come with VC Shield and are 'Built to Last' all types of abrasions from daily wear and tear, which otherwise makes tiles old and worn out over time. VC Shield ensures that your tiles stay fresh and new forever.
These tiles can be used in homes, commercial spaces like cafes, malls, hotels etc. for both walls and floors. These tiles are available in 600 x 600mm size.
Contact Details: www.somanyceramics.com