Architect B.V Doshi – Sangath
Talking about his other most influential project is Sangath. The Sangath complex was built on the periphery of Ahmedabad, Drive-in Road, also known as Karnavati or Amdavad, the largest city and capital of the state of Gujarat, India. "Sangath", the name given to the complex, means "move together through participation" and its purpose goes beyond designing homes or offices.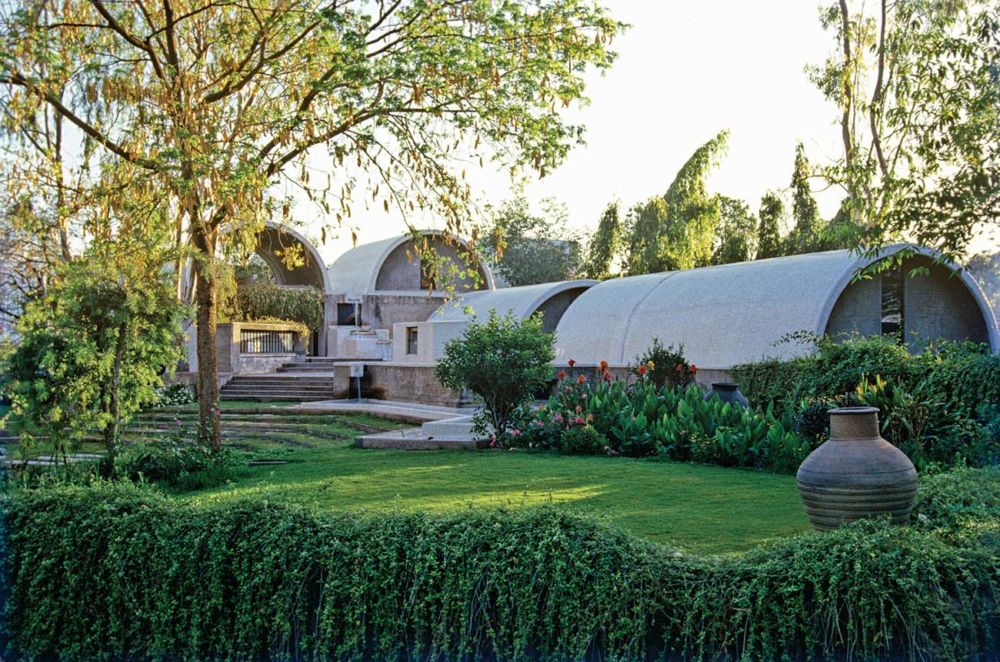 It covers a wide range of activities including research by the Vastu-Shilpa Foundation, funded by the company Doshi, experimentation in arts and crafts and studying various technologies of construction or as the architect likes to define… "exploration artistic, social and humanistic dimensions of technology "… "Sangath" is a powerful architectural manifestation of an independent and original, creative Indian architecture in its rediscovery of traditional and local in harmony with the place, with people and with their past elements.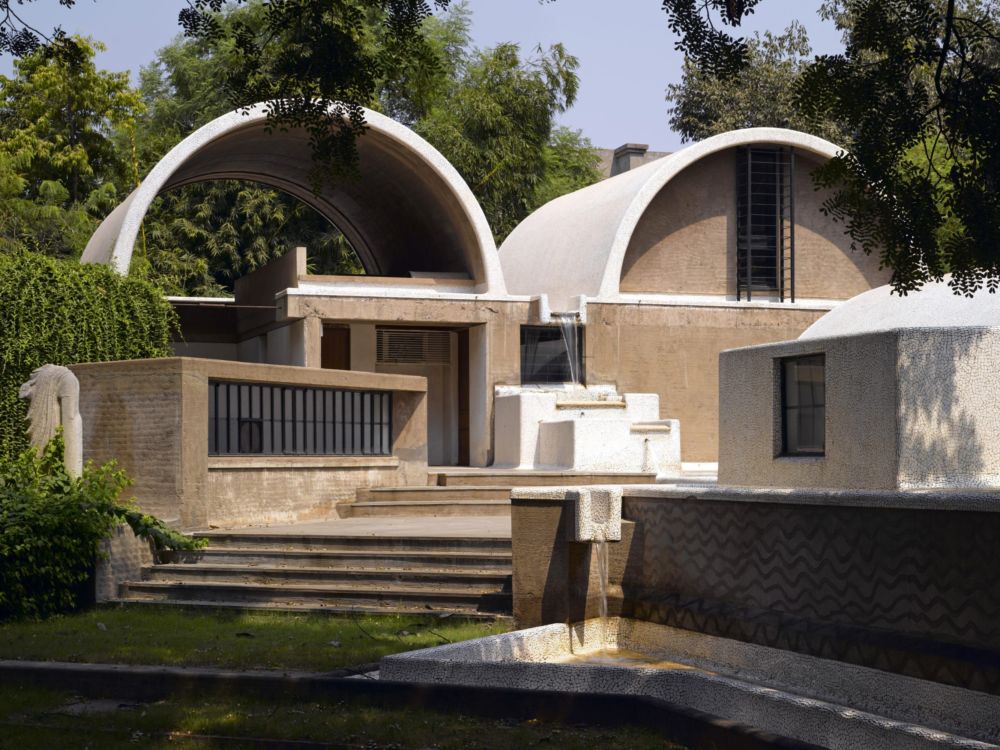 Sangath buildings complex, a set of domes and flat roofs at different heights at different angles juxtaposed occupy an area of 473m2 within 2.425m2 fully walled rectangular field. The building complex is built around a large courtyard terrace which is the main entrance. Some of the buildings have sunk below ground level to certain ceilings domes rise only to eye level. Patio In the entrance courtyard fountain surrounded by dividing pools are located at ground level and landscaped terraces.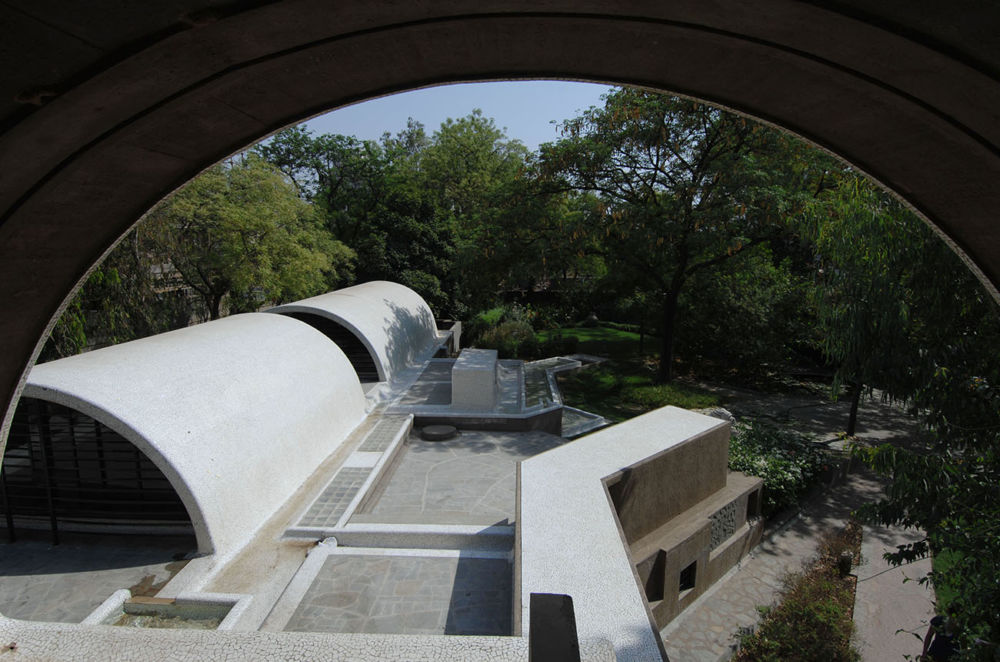 Some of the outer surfaces of the yard including arched ceilings are coated with irregular pieces of white tiles. In order to develop multiple objectives, the complex includes a set of open and closed spaces that allow a variety of uses and have in common what Doshi described as the essence of life in Indian villages, "sharing, and because we must learn to respect the priorities of the other person are as important as their own. "
With inputs from various online sources
All images: Courtesy Vastu Shilpa Consultants