Reading Time:
9
minutes
We have compiled a list of the most influential Top 10 tile companies in Gujarat that are making waves not only locally but also on the global stage. These companies are transforming the ceramic industry in India through their exceptional local supply and export capabilities. Get ready to explore the powerhouses that are driving innovation and excellence in the tile manufacturing sector.
Table of Contents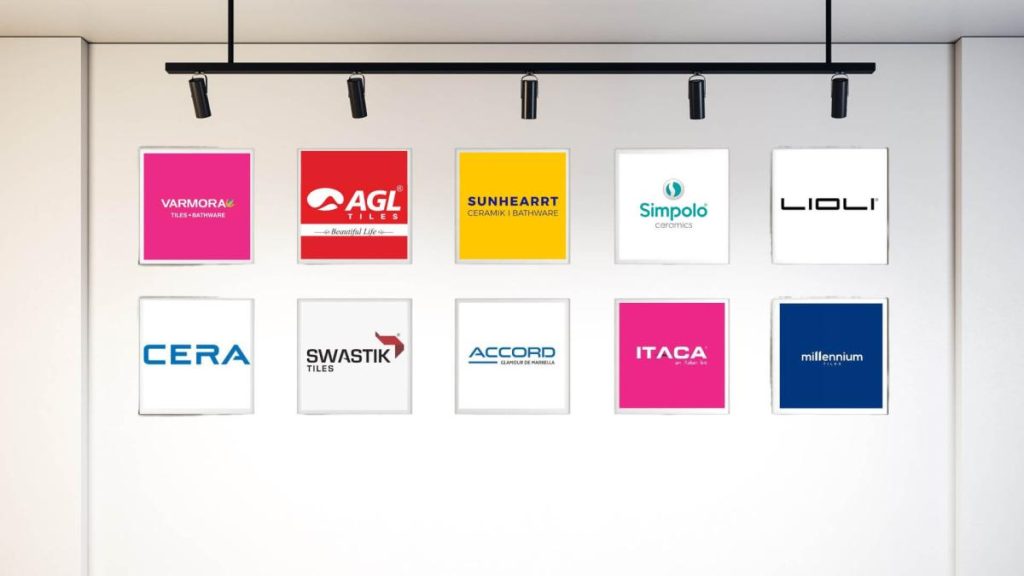 Introduction
India is one of the fastest-growing ceramic tiles and sanitaryware markets at the global level. It ranks as the world's second-largest producer and consumer of ceramic tiles. India's ceramic tiles industry is expected to double in size by 2027. India's export market size reached ₹16,500 crores in FY23, constituting 30% of the overall market and growing at a CAGR of approximately 15% from FY19 to FY23. Around 90% of tiles in India are manufactured in Morbi, Gujarat, and exported through the Mundra port. Of this, 80% is exported to the USA (60-70%), Saudi Arabia (20%), and the remaining 10% to the UAE thus creating a very large network of business. The Indian ceramic tiles market has seen a tremendous resurgence post covid that has been driven by the expansion of the building industry, owing to the rapid expansion of the housing sector and increased construction spending across the globe. The ceramic tiles market is expected to expand because of rapid urbanization and population growth.
The upcoming years present a very optimistic forecast as the Indian ceramic industry holds the potential to become the largest producer in the world. The industry is looking to almost double its turnover by 2024. With this, we bring to you the top 10 tile companies in Gujarat 2023.
Asian Granito India Ltd.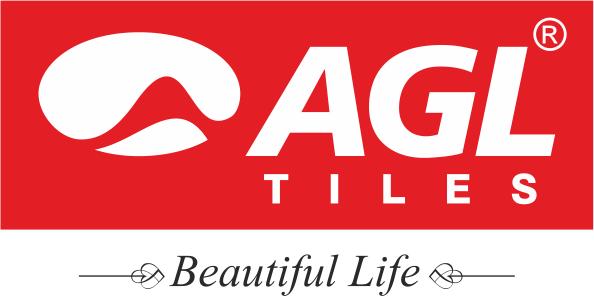 Asian Granito India Ltd. (AGIL) was established in the year 2000. It has emerged today as India's one of the leading tile and home decor brands. Headquartered in Ahmedabad, the company manufactures and markets a wide range of tiles, engineered marble, and quartz. Founded by Kamlesh Patel, Chairman & Managing Director, professionalism has always been the hallmark of the company.
The company has a reputation for having fiercely talented, performance-oriented employees with the highest levels of integrity and professionalism. Their products are synonymous with reliability, adaptability, and innovation. AGIL is amongst the top-ranked ceramic tiles companies in India, having achieved nearly 40 times growth in its production capacity, from 2,500 square meters per day in the year 2000 to nearly 94,000 square meters per day, as of now.
The Company has 9 state-of-the-art manufacturing units spread across Gujarat and 300+ exclusive showrooms, 13 display centres across India. Further, the company has an extensive marketing and distribution network. The company looks to strengthen its identity as the leader in the Indian ceramic industry by consistently introducing innovative and innovative and value-added products in the market to keep pace with its valued customers.
The company is listed on NSE & BSE and reported a net consolidated turnover of Rs. 1224.5 crore in 2019-20. The company exports to more than 78 countries and has created a strong brand identity, well-recognized globally and loyal customer segments.
Asian Granito has 5 major categories in tiles:
Asian Granito Ceramic Tiles
Asian Granito Vitrified Tiles
Asian Granito Outdoor Tiles
Asian Granito Engineered Marble
Asian Granito Quartz Slabs
Website: www.aglasiangranito.com
Cera Sanitaryware Ltd.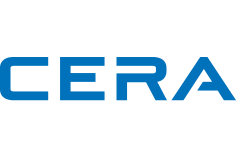 The muse behind most of Cera Tiles is mother nature and the collection has many ideas to choose from, all available in breath-taking designs, finishes and textures. The tile ranges include polished vitrified tiles, glazed vitrified tiles, vitrified with nanotechnology and HD digital ceramic floor tiles along with elevation tiles. The ceramic wall tiles exhibit the widest range of digital wall tiles in a variety of sizes and finishes.
Cera offers a wide spectrum of experiences through an extensive range of products. To complement the Sanitaryware products there is a range of faucets, tiles, shower products, kitchen sinks and personal care products. Cera brings to you, top quality Sanitaryware closets and basin designs with constant adaptation to new market trends. Cera's products are the result of a manufacturing process that places them at the very forefront of world technology. Respectful towards the environment (minimizes the use of water and energy), the first company to develop products to flush in 4 litres saves almost 33% water per flush.
Cera Sanitaryware has 5 major categories:
Cera Floor and Wall Tiles
Cera Kitchen Sinks
Cera Sanitaryware
Cera Faucets and Mirrors
Cera Personal Care Products
Website: www.cera-india.com
Simpolo Ceramics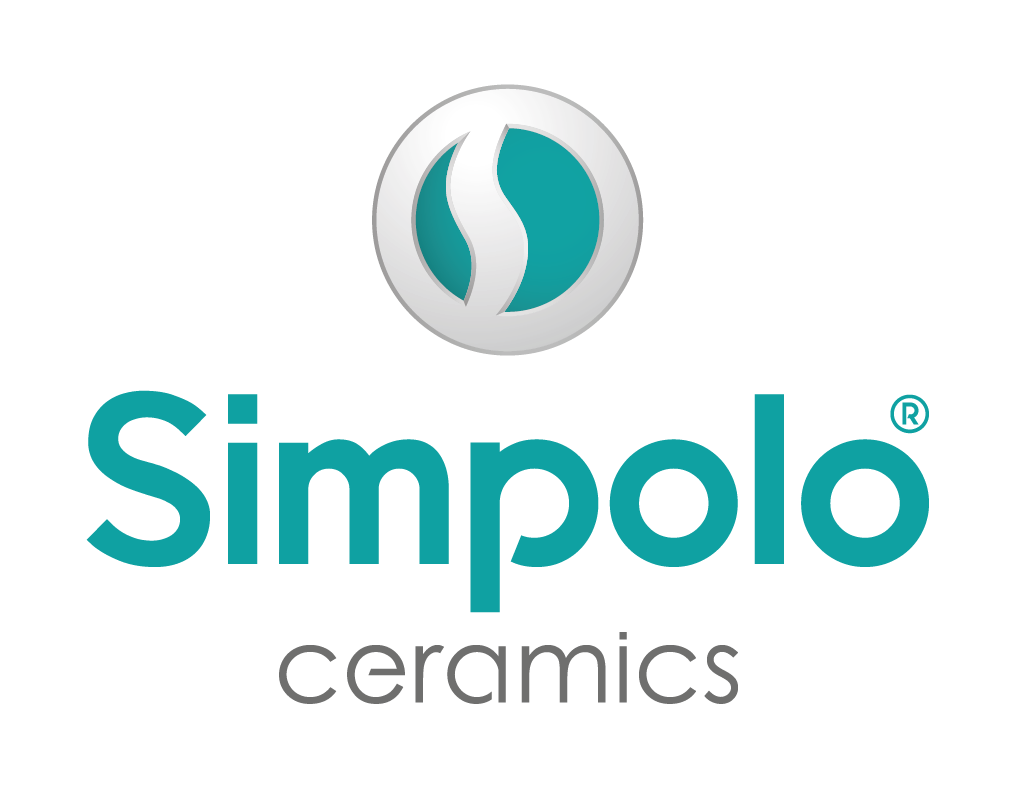 Simpolo Ceramics based in Morbi, Gujarat, India is a popular name in tiles today in the quest for excellence and innovation. Since the first steps were taken in the year 1977, Simpolo Ceramics has carved its niche as a consistently growing organisation with sheer innovation and passion rooted in simplicity. Simpolo is continuously working on changing and vibrating notes. Jitendra T Aghara, CMD, Simpolo Group strongly believes that new challenges are the base of new learning, so transform challenges into learning opportunities. "I am carrying a vision of "New Simpolo". When we drive our force to achieve something new, it has to be driving in the direction of absolute newness in all forms of life".
The brand has India's biggest production plant for 800 x 800 mm or 600 x 600 mm tiles. To create icons, the best production facilities with a huge capacity, state-of-the-art machinery supported by an automated production line, swift computers, the latest technology and a technical staff well experienced in diverse fields, are just the basics. The daily production capacity is 8.4 lacs sq. ft. Simpolo Ceramics offers one of the best quality ceramic and vitrified tiles to customers. It is one of the best tiles companies in India.
Simpolo has 6 major categories in tiles:
Simpolo Floor Tiles
Simpolo Wall Tiles
Simpolo Glazed Ceramic Tiles
Simpolo Glazed Vitrified Tiles
Simpolo Outdoor Tiles
Simpolo Sanitaryware
Website: www.simpolo.net
Varmora Tiles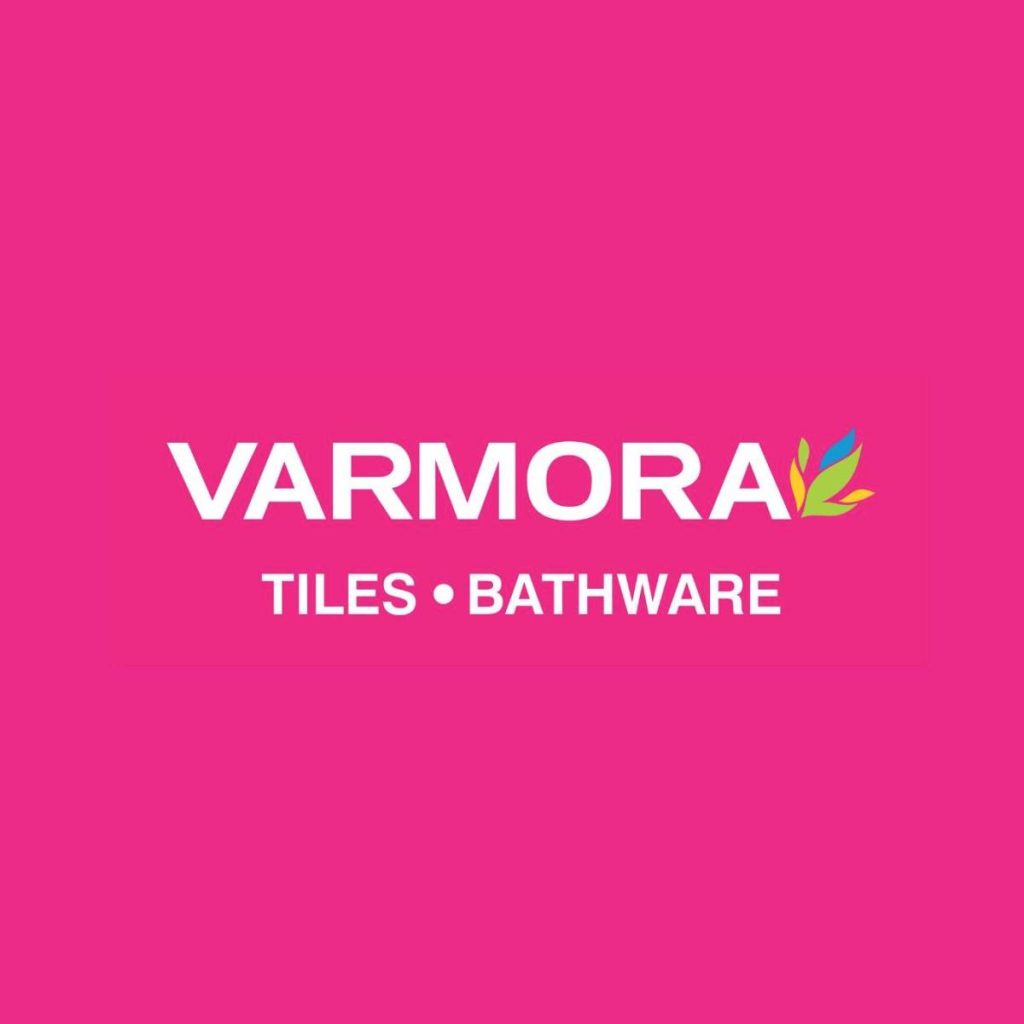 Established in the year 1994, this company is a leading manufacturer of Wall, Floor, Porcelain and Vitrified Tiles. This ISO 9001: 2000 certified company, has created a respected space for itself with its innovative products and affordable quality tiles. Their factories are laced with modern technologies and have a capacity of producing 50,000 sq. mtrs. per day. They have 700+ dealers and 5000 retailers in India and outside India catering to industry needs.
Website: www.varmora.com
Sunhearrt Ceramik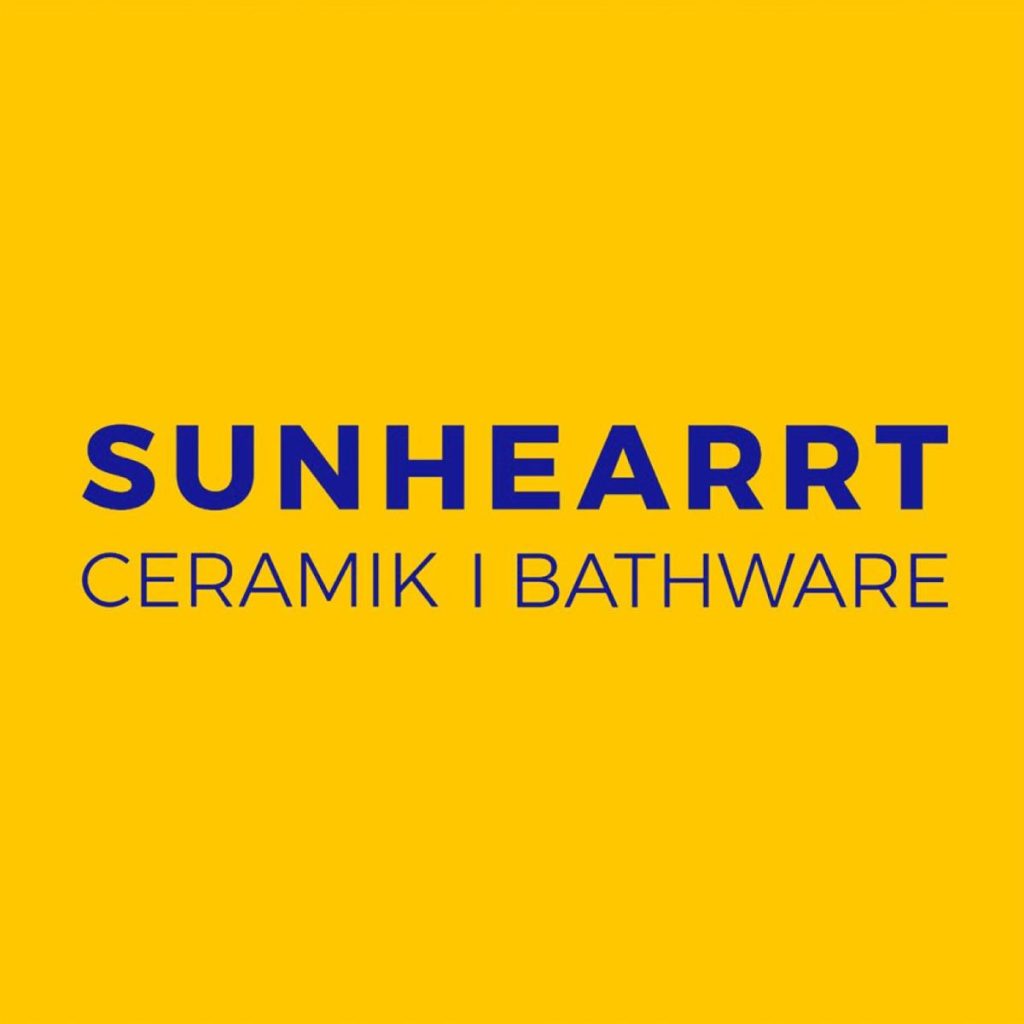 Evolving from the Sunshine Tiles Company Pvt. Ltd. as SUNHEARRT CERAMIK we have been consistently growing, making path-breaking innovations, embracing novel technology, and ushering in new-age ceramic solutions. The upward graph of Sunhearrt Ceramik is the outcome of its constant efforts to stay ahead of time. Our manufacturing and processing units are equipped with state-of-the-art technology, efficient processes, expert workforces, and a record-breaking number of high-tech machinery, all synergizing towards our mission – to produce and continually develop quality products with a global reputation for superior quality and unmatched design.
Additionally, our high sales volume on both, the domestic and international fronts has raised the bar for our peers. Gradually, Sunhearrt Ceramik has expanded its portfolio from ceramics, and vitrified tiles to entering into GVT/PGVT and porcelain surfaces of international repute and quality. Understanding the need of the market, we have entered the arena of Sanitaryware and Adhesive and Grouting Products, making Sunhearrt Ceramik a one-stop shop with a complete range of tiling solutions. Today, as we stand tall in the national and international market; innovation, market dominance, quality and innovation leadership, and customer loyalty are the four pillars on which we aspire to weave our growth story.
Sunhearrt has 3 major categories:
Sunhearrt Tiles
Sunhearrt Sanitaryware
Sunhearrt tile solutions
Website: www.sunhearrt.com
Accord Ceramics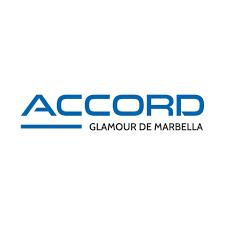 "Knowledge is worthless if it does not have the direction of customer satisfaction by offering value for money". Keeping this philosophy in mind & zeal to serve society in our heart, production becomes creation at Accord group of companies. The same is reflected in the end products which are certified with ISO 9001: 2015 & CE marking. "Assist people to achieve their objectives & in return, you will achieve yours". The brand believes that our success lies in the success of our business partners. We put every effort into helping our business associates to achieve the highest level of satisfaction & monetary benefits through quality products, competitive prices & above all, a clear policy. Accord management is keeping an eagle's eye on the changing vogues to meet & beat every challenge be it quality, design or price.
Accord Ceramic has 5 major categories in tiles:
Accord ARK Slab
Accord ADMIRA
Accord ARK Wall
Accord ARLO
Accord GVT & PVT

Website: www.accordceramics.com
Lioli Ceramic
a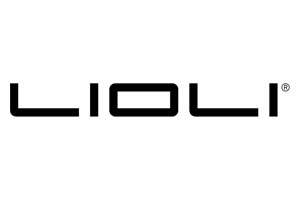 Driven by innovation, backed by leading-edge technology and professional expertise, Lioli has emerged as a leading porcelain tile company in India, with worldwide reach. In the short span of mere 4 years, we have become one of the most trusted porcelain slab manufacturing brands in the world – by offering quality products and impeccable customer service to clients and channel partners around the world. With our dynamic capability to render amazing slab solutions with world-class technology and unmatched proficiency, Lioli is a pioneer porcelain slab tiles manufacturer of 1600*3200mm size slabs in India. Inspired by the spectacles of nature, we offer better alternatives to marble slabs by combining design and excellent craftsmanship. With a production capacity of 13000 sq. meters per day, we are a globally recognized slab tile manufacturing company based in Morbi, that has set a benchmark in the slab industry with unparalleled porcelain slabs – from traditional to modern applications in architecture, furnishing, and design. Lioli is the answer to all your architectural requirements.
Lioli has 2 major categories in Tiles:
Lioli Floor Tiles
Lioli Wall Tiles
Website: www.lioliceramica.com
ITACA Ceramic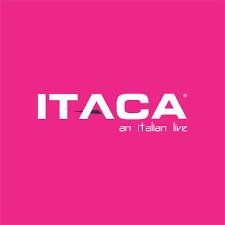 Itaca began in 2009 with a clear idea: to make special and beautiful surfaces for people who like luxury. They also wanted to show the value of craftsmanship and the beauty it brings. Itaca brings Italian designs to the inside of homes in India. As we export our tiles, quality remains at the forefront of our commitment. We understand that our products represent more than just aesthetics; they reflect our dedication to precision craftsmanship. Every tile that crosses borders is a testament to our stringent quality control measures and an assurance of durability and aesthetic appeal. Today's tile market lacks originality and innovation, often plagued by imitation. Success lies in embracing unique and clever ideas. At Itaca, we advocate for unconventional thinking and finding practical ways to implement even the most uncommon concepts.
ITACA has 2 major categories in Tiles:
Slab Body
GVT Body
Website: www.itaca.in
Millennium Tiles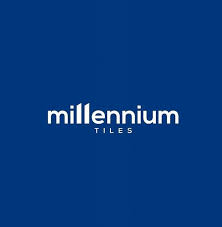 Millennium Tiles is all geared up to storm the Floor Tiles Market. Not overlooking the Indian Customer's preference for style and look, we would introduce the range in a wide array of captivating and contemporary designs and colours. To give a better after-fit finish Millennium floor tiles have superb polishing and nano technology equipped units. We have built a reputation for delivering high-end quality floor tile products to our customers. Millennium-floor tiles manufacturer is dedicated to achieving the highest levels of customer satisfaction by continuously improving Quality and product range to deliver high value to customers. Millennium has long been known for its product quality and customer service. We are the world's leading vitrified tiles manufacturer situated in Morbi, India – Millennium Tiles is the most talented vitrified tiles manufacturer of the Morbi-floor tiles hub of India. Like the tropical storms in the Atlantic Ocean from where we have derived our name, we at Millennium Vitrified Tiles Pvt. Ltd., are here with a storm of passion to bring a revolution in Designing and Architecture. We have Granito tiles in various sizes like 600 x 600 mm, 800 x 800 mm, 600 x 1200 mm, 300 x 300 mm and 400 x 400 mm to give a better after-fit finish.
Millennium Tiles has 7 major categories in tiles:
Millennium Porcelain Tiles
Millennium GVT/PVT
Millennium Double Charge
Millennium Ceramic Tiles
Millennium Wall Tiles
Millennium Soluble Salt
Millennium Floor Tiles
Website: www.millenniumtiles.com
Swastik Tiles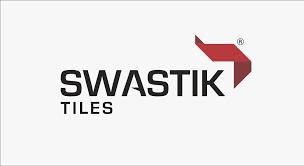 Incepted in the year 1996, Swastik Group entered into the tiles industry with a fresh, innovative and positive outlook towards exploring better and more creative ways to beautify ambiences. Since then, the group has been moving forward with greater fervour, enthusiasm and passion. Started with just one manufacturing unit, today the expanse of Swastik Tiles is spread into Four state-of-the-art and highly advanced manufacturing plants, many new products and many innovations. Today Swastik Group is amongst the top 10 ceramic tiles manufacturers in the country, offering total tiling solutions across product profiles & diverse Architectural needs.
Swastik Tiles has 7 major categories in tiles:
Swastik Digital Glazed Vitrified Tiles
Swastik Digital Gres Vitrified Tiles
Swastik Digital Wall Tiles
Swastik Multi-charge Vitrified Tiles
Swastik Digital Glazed Vitrified Exteriors
Swastik Full Body Vitrified Tiles
Swastik Polished Vitrified Tiles
Website: www.swastiktiles.in
Do checkout our latest post below: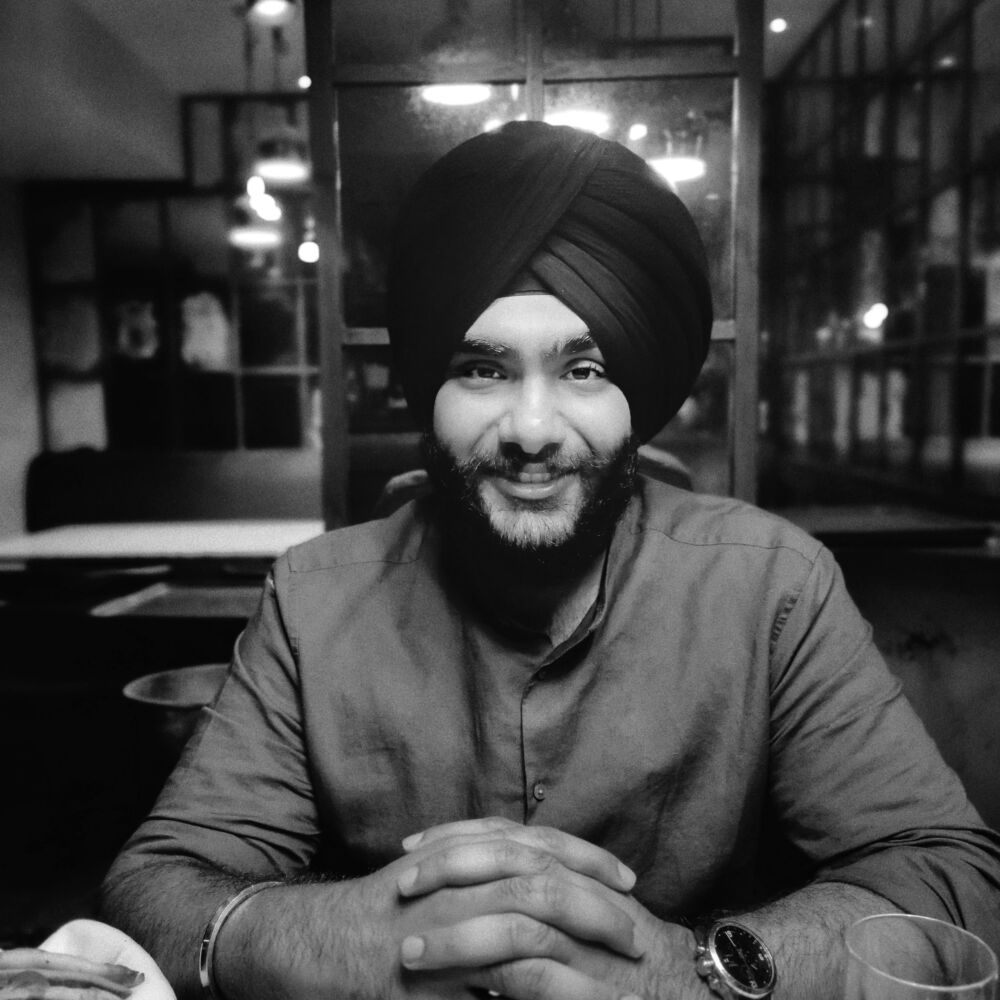 Architect Gunveer Singh Architect Gunveer Singh talks about environmental architecture and its importance for an…