Reading Time:
3
minutes
Sea Yah Floating Restaurant
Queensline – Sea Yah Floating Restaurant designed by Samir Dmonte of SDM Architects.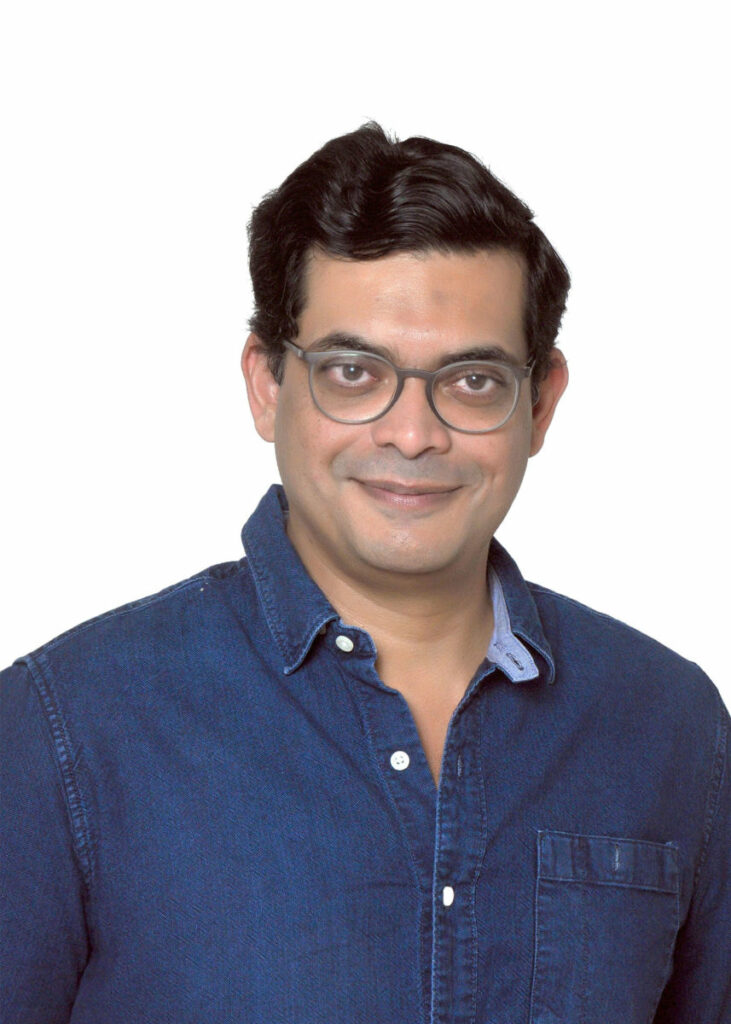 SDM Architects is an experienced firm of architects in Mumbai, India. SDM Architects works in the areas of sustainable design, office building design, institutional building design, industrial architecture, residential building design, master planning, affordable housing, hospital design, aircraft hangar design, urban design, and related areas. SDM Architects has to its credit cutting-edge architectural projects such as the BMW Guggenheim Lab, a traveling laboratory of urban thought, and many other projects.
Their latest project is a floating restaurant in Mumbai India. "This is, in a sense, an adaptive re-use project. We took a no-frills river cruise boat in Instanbul, shipped it to India, and turned it into a high-end floating restaurant in Mumbai."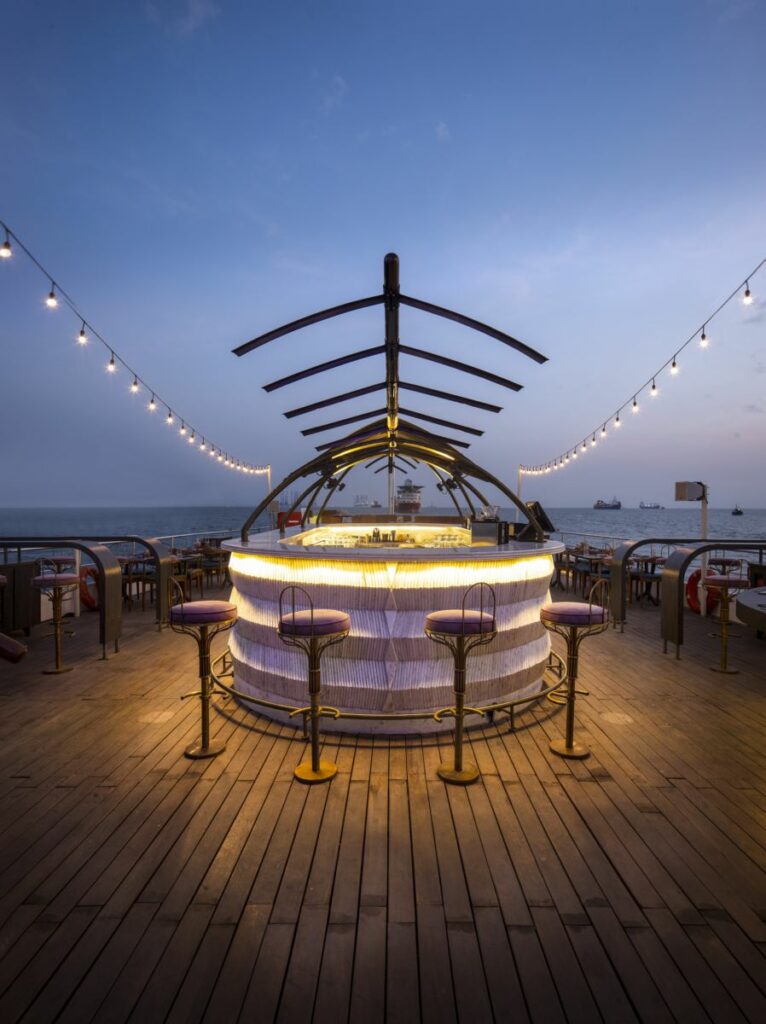 The boat has four levels. The main level houses two 75-seat restaurant/banqueting spaces that are separated by a sliding wall. The upper deck has an open-air bar, a dance lounge, and a VIP room designed to feel like a living space in a luxury yacht. The topmost level has an open-to-sky deck with panoramic views all around. The lowest level houses engine rooms, the galley, toilets, and crew living spaces. We selected a palette of materials drawn from India's rich maritime history; Indian Teak wood, and brass.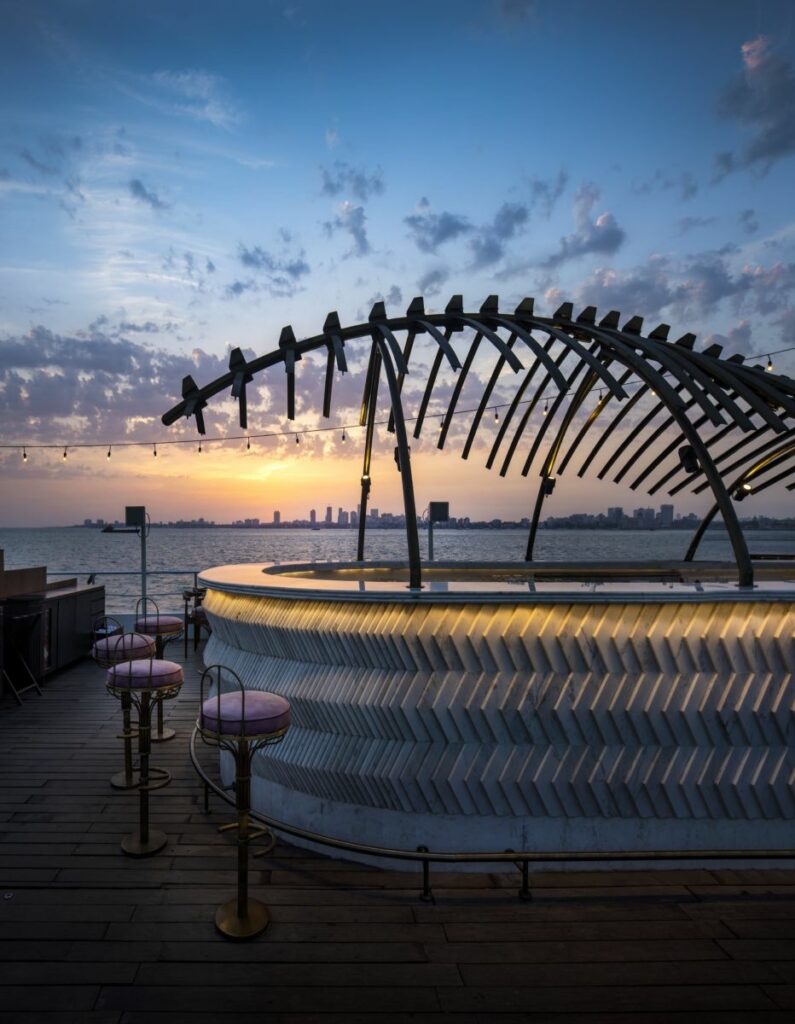 On the main level, the design challenge was to make a low-height and very long space feel fresh and exciting. To blur the boundaries between walls and ceiling, a teak wood tree-like element was developed and placed with mathematical regularity. This forms the space and gives it presence and character. Overall, the design was kept low-key by intention so that the views of the Mumbai skyline over the water would take center place in the experience. Special air-conditioning units were imported from Japan to ensure that the system remained invisible and did not impinge on the space.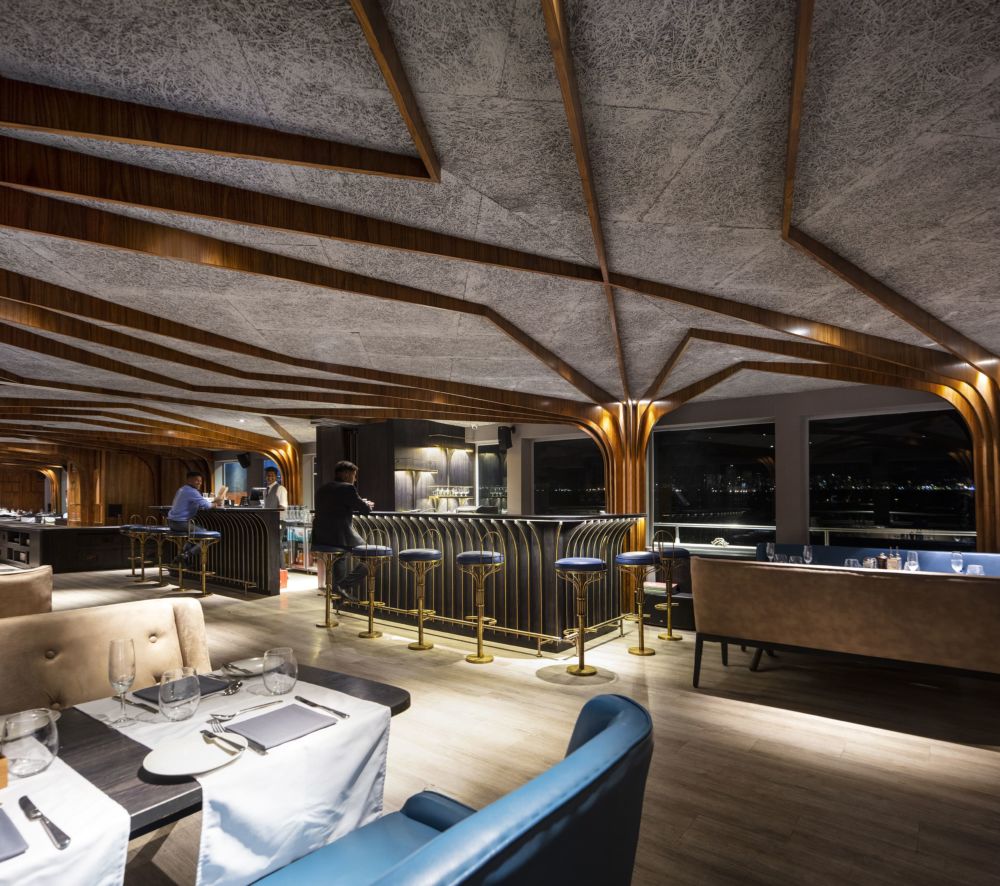 The design needed to cater to the business plan: the main level could either be used as one large restaurant, or divided into two banqueting halls, or used half as a restaurant and half as an event space. To this end, an acoustic sliding wall clad in teak wood with brass inlay was used, and two fully independent bars introduced.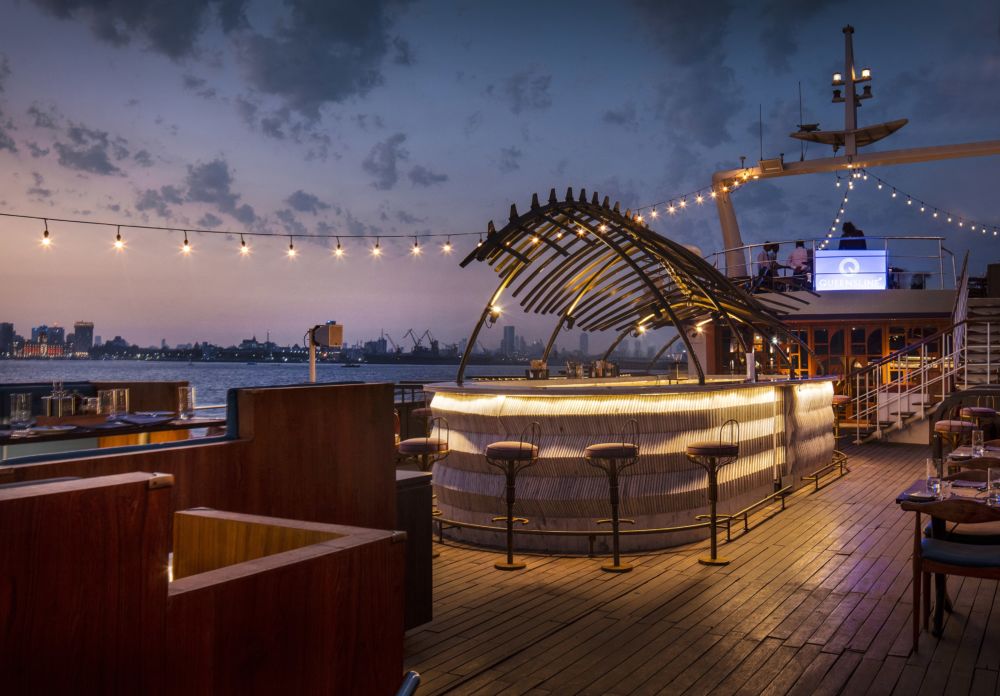 The sliding wall bisects the bars, allowing them to combine into one large bar when used as a single space. Custom designed and fabricated brass barstools augment the space. An open-to-sky central bar anchors the upper deck. This is clad in hand-cut and individually attached half-inch thick Indian marble geometric "scales" in a chevron-like pattern, inspired by fish scales. The bar is topped by a brass sculpture based on a blue whale skeleton, which anchors the entire space.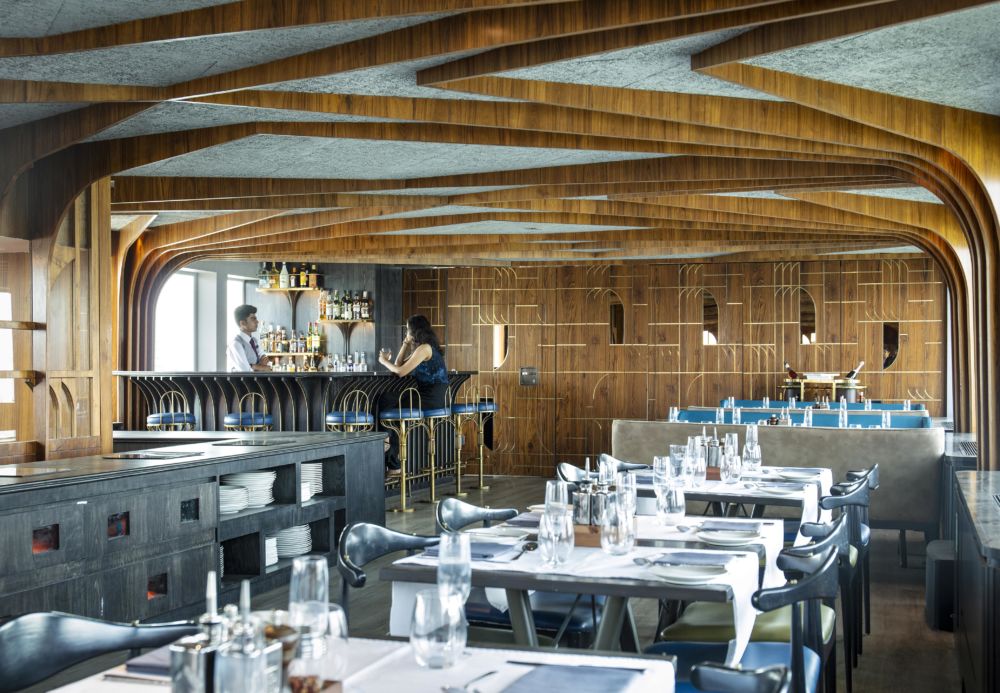 A series of formal and raised informal seats surround the bar. Open-air live cooking counters and buffets for banquets are integrated into the design. A new staircase inspired by a spine-and-rib structural skeleton was added to this level.
Property Facts:
Project Name: Queensline Sea Yah Floating Restaurant
Client- Shripriya Dalmia Thirani and Mridul Thirani
Location- Mumbai, India
Area: 7,000 sq.ft.
Principal Architect- Samir Dmonte