Transforming office space
Transforming office space into something luxuriously comforting is the new project by London based architecture firm Elements who says Boring does not mean dull. They have transformed office space which reinterpreted our understanding of what is boring, transforming it into something luxuriously comforting. Nowadays, we are attacked with a mass of stimuli such as information, sounds, colors, smells, and shapes. This project was made out of a sense of dissatisfaction with that trend and led to the creation of a space that will not intensify stimuli, which negatively affects our work.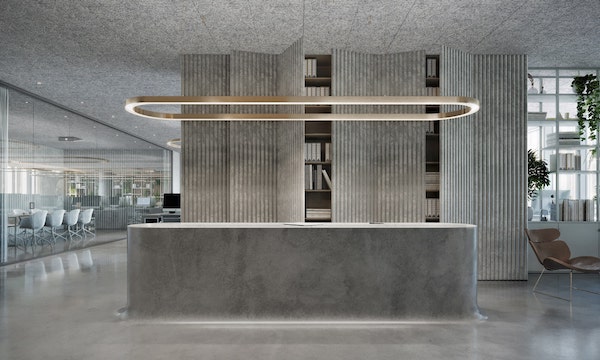 This project stays in contrast to the contemporary office spaces that distract from the things that actually matter. Boring does not mean dull.
People feel the space through their senses. The responsibility lies with designers, whether space will stimulate or calm our minds. That is why it is so important to consciously and subtly impact our senses through conscious design. As a result, ELEMENT has created an unobtrusive space, which becomes only a background for work, subsequently treating all employees equally. They defiantly call it boring.
Space reflects their client's company profile, a financial firm, which represents stability and reliance. We were asked to design a user-oriented office space. Usually, offices are meant to host as many employees as possible to increase the work. Therefore this project focused more on quality than quantity taking care of the minutest details during the design process.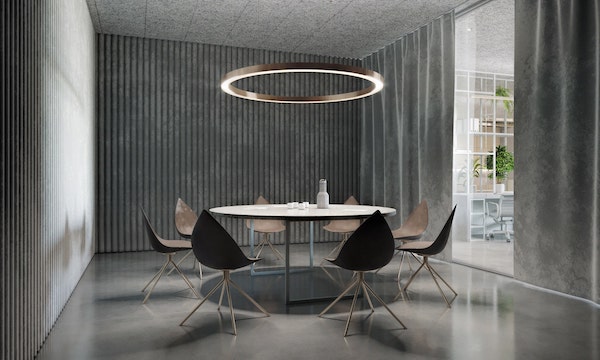 They had to establish a clear division of functions allowing people to use the space according to their needs. The employees have their own seats, but still, they can easily move – meander all over the offices, free to use the open workplaces and various meeting rooms. Employees are also welcome to socialize at the big table in the canteen. The use of natural materials is meant to affect their senses and let them rest from the daily routine.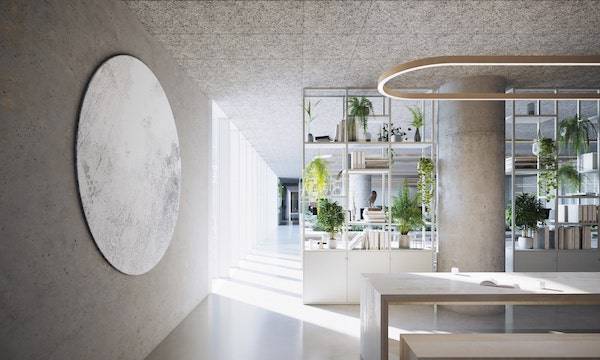 In the welcoming space, the reception desk was designed to emerge and raise from the ground giving a sense of stability and unity. Warm grey colors are a perfect background for decorative elements.
And finally, the most important thing for this project was the comforting aroma of the omnipresent greenery. It has been extensively used as space dividers. It not only produces oxygen but also gives the staff a sense of being surrounded by nature and keeping them calm at work.
(This article was originally published in The Tiles Of India Nov-Dec 2019 issue)
Contact Details: www.welcometoelement.com