Shikaar Bagh restaurant in Jaipur resembles a true royal life of Rajasthan
Shikaar Bagh restaurant in Jaipur resembles a true royal life of Rajasthan. Stands true to its name and does resemble a hunting lodge. Situated right in the heart of Jaipur, this hunter-café lies in the lap of widespread heritage property, Narain Niwas Hotel, and recreates the magic of by-gone era when royalty and hunting once stood synonymous.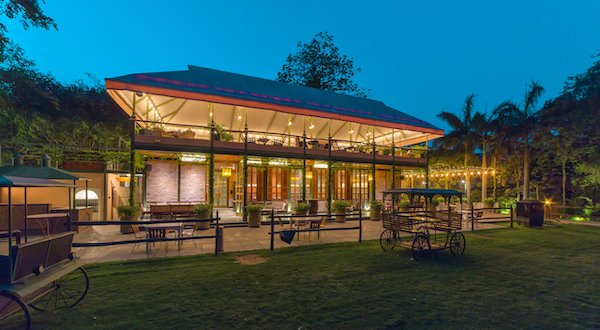 The interiors of this property take you back to the royal life of Rajasthan as its ace designer, Ayush Kasliwal from AKFD, has recreated an ambiance of old days with mesmerizing interiors which are engaging yet simple.
As Shikaar means hunting and Baagh means garden, the name perfectly blends Shikaarbagh to give it an impression of a hunting lodge.  The best part of the decor is that its designer has preferred to keep the choice of material simple. "Even the layout remains simple. With hunting being the design theme, I have tried creating a personal space with simple interiors as its base," says Kasliwal.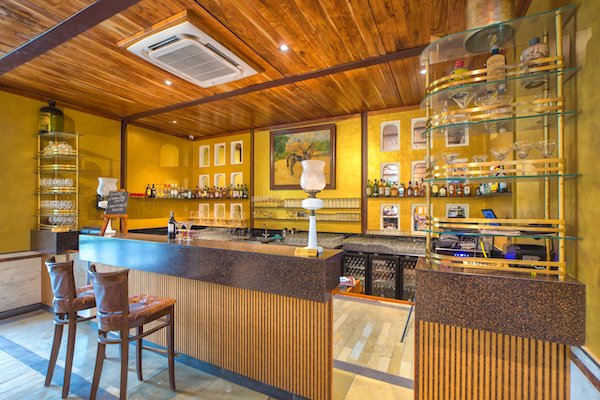 He further says, "Man Singh Kanota, who brought up Narayan Niwas Palace, was a very good cook. Also, he loved hunting and hence the idea was to replicate the atmosphere of bygone days of royalty and hunting."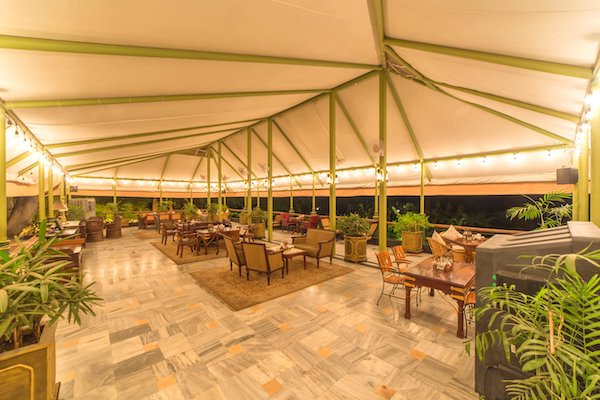 "The layout is simple, the choice of materials is simple, and the hunting lodge looks very refined resembling forest kind structure from a few angles. The personal space has been recreated by bringing up a very refined hunting lodge," he says.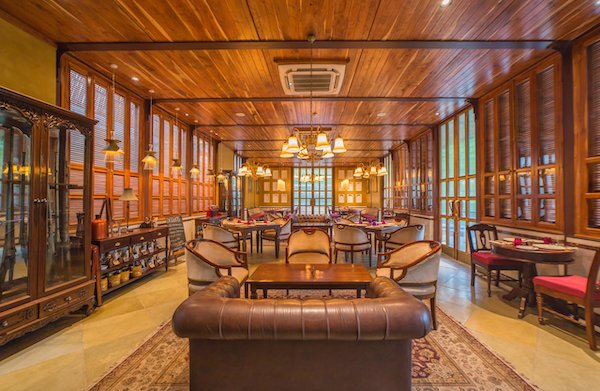 The tents are beautifully done; the fountains and the handcrafted features celebrate random Ruble Techniques. The construction is quite terrific and simple materials have been used in a very honest way. We have put a marble on walls which add an aesthetic look to the interiors."
Even the wooden doors reflect a dramatic impression, enabling Shikaar bagh to portray a perfect picture of a hunting lodge, says Kasliwal.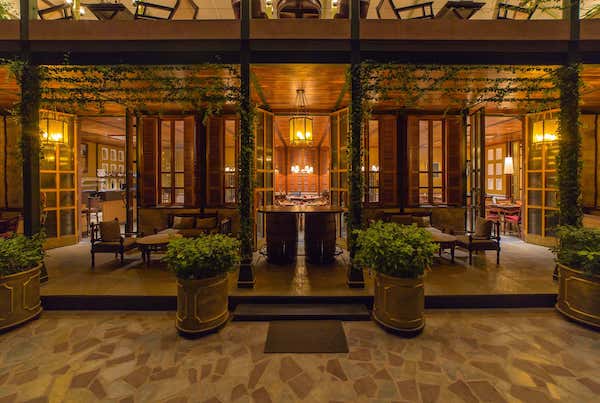 As a designer I believe that ecology cannot be coded, it is an attitude, an understanding of ourselves and the environment – are we the controllers, or are we controlled? At the same time, it is important to take measures to prevent ecological degradation – be it cultural, economical, environmental, or any other sphere, keeping in mind that we need to evolve and grow.
Contact Details: www.akfdstudio.com
(This article was originally published in The Tiles Of India Nov-Dec 2019 issue)