Reading Time:
2
minutes
Courtyard houses blend the outside with the inside seamlessly, creating a Zen like life for the inhabitants.
A client brief to create something that blended tradition with modern living experiences gave birth to the idea of this beautiful courtyard house designed by Abin Design Studio.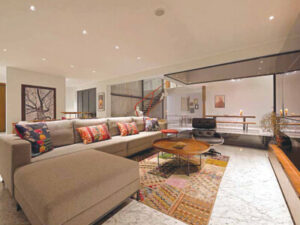 The designers have been able to take complete advantage of Bangalore's pleasant weather, bringing in a lot of natural light and ventilation into the home. A courtyard was planned as the focal point of the house around which all other spaces were designed. A taller mass towards the south ensured a shaded courtyard while the northern side boasted a large cantilever, accentuated by virtue of balconies and terraces. This balance in massing created a simple, modern, interesting form.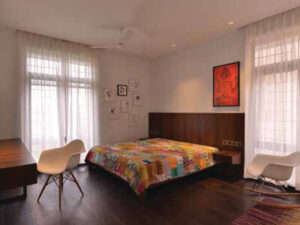 The landscape was designed to look organic and inherent to the site. As the trees grow and the building ages, built and un-built will become gracefully indistinguishable. Soft mounds, grassy lawns and trees in a variety of scales, colors and scents, make the outdoors inviting in every season. As one moves through the house the serenity, the play of light and shade is mesmerizing and makes us believe that this trend might actually catch on. We hope it does.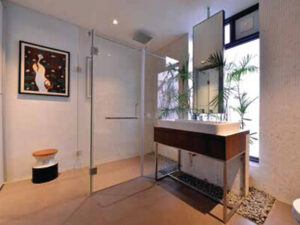 Contact Details
www.abindesignstudio.com
(The article was originally produced in The Tiles of India magazine, Jul-Aug 2016 issue)