Architect Abin Chaudhuri courtyard house
Architect Abin Chaudhuri courtyard houses blend the outside with the inside seamlessly, creating a Zen like life for the inhabitants. A client brief to create something that blended tradition with modern living experiences gave birth to the idea of this beautiful courtyard house designed by Abin Design Studio. Elegant and comfortable, it is an expression of a rich life lived both in the country and abroad and yet the desire to be 'rooted in the soil'.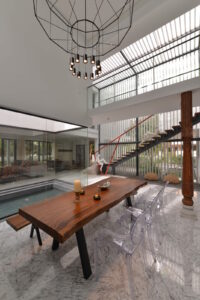 The designers have been able to take complete advantage of Bangalore's pleasant weather, bringing in a lot of natural light and ventilation into the home. A courtyard was planned as the focal point of the house around which all other spaces were designed. A taller mass towards the south ensured a shaded courtyard while the northern side boasted a large cantilever, accentuated by virtue of balconies and terraces. This balance in massing created a simple, modern, interesting form.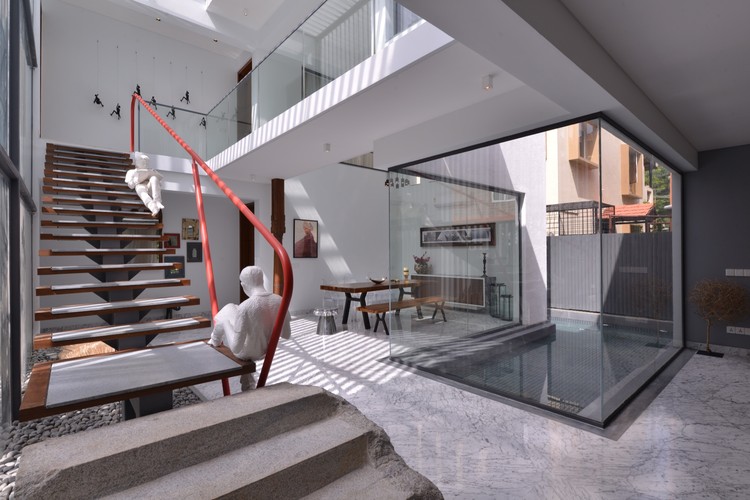 The landscape was designed to look organic and inherent to the site. As the trees grow and the building ages, built and un-built will become gracefully indistinguishable. Soft mounds, grassy lawns and trees in a variety of scales, colours and scents, make the outdoors inviting in every season.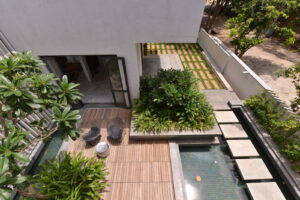 The functions on either side of the court are connected by a narrow sky-lit passage, completely glazed on one side and a wall of vertical fins on the other. Alongside the fins, the staircase springs from a carved granite base while the rest of the flight is sleek and minimalistic in design. From outside, the view across the water body is enigmatic as the fins reveal 'hit-and-miss' glimpses of the insides, making one look twice!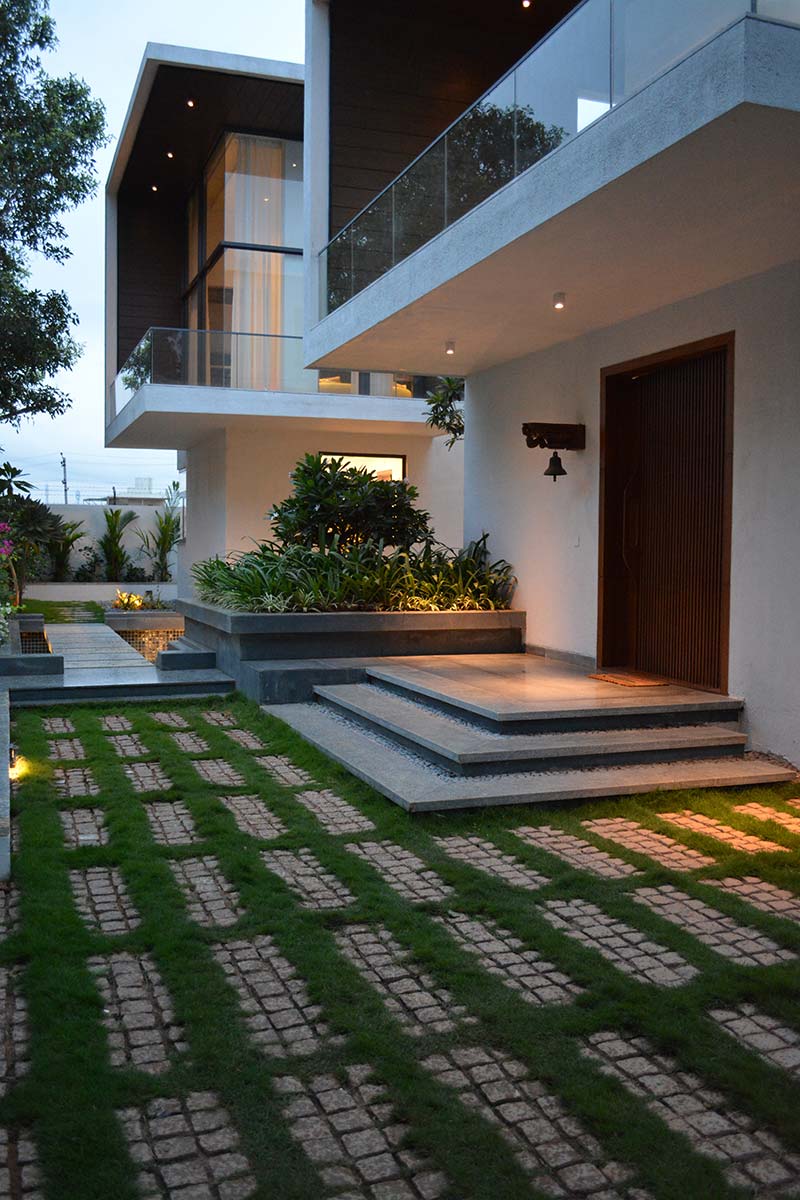 The highlight of this house is the free-flow of spaces into one another and in-and-out of nature, seamlessly connected across greens and blues, through stone and glass, across different levels.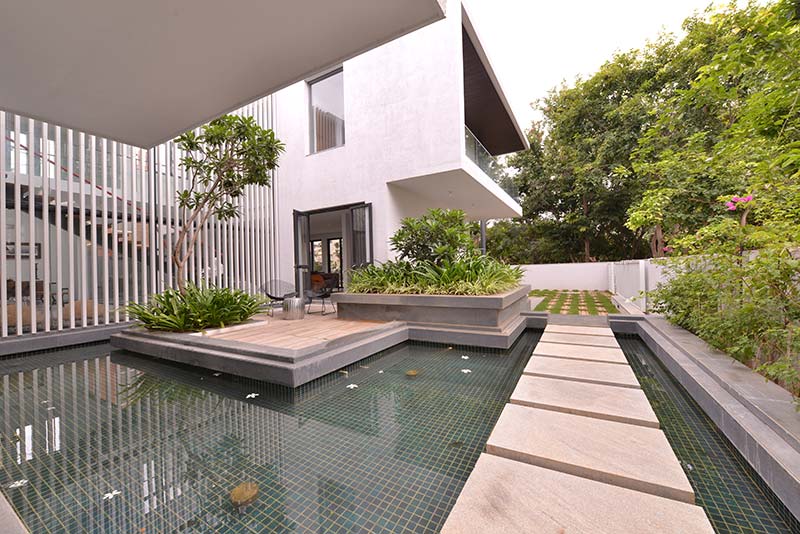 The interiors of this contemporary bungalow harness tradition though its design to reflect the client's philosophy of the Indian Contemporary. Combinations of materials were developed to look like an effortless balance of modernity and tradition. Black-mirrored furniture pieces have been paired alongside folk-inspired rugs, Bespoke MDF printed consoles and hand-crafted wooden tables complement modern sofas, the steps carved out of natural granite rock at the base of the lofty metal staircase, and many such contrasting elements lend to the ethos of the design.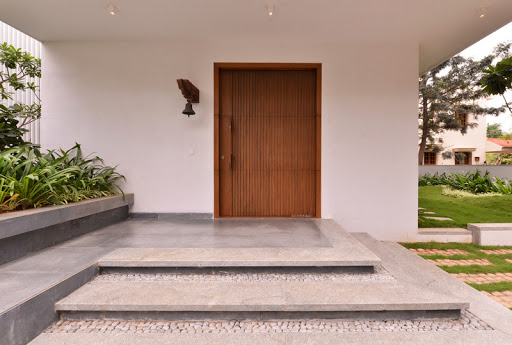 An antique door feature at the foyer is not only symbolic but also complements a brass bell beside the crafted wooden entrance door. A reclaimed wooden pillar fixed onto a carved granite base in the dining room lends warmth and character to space while transparent acrylic chairs and a larger than life wire-frame chandelier complement this traditional gesture.
As one moves through the house the serenity, the play of light and shade is mesmerizing and makes us believe that this trend might actually catch on. We hope it does.
Contact Details: www.abindesignstudio.com
Global Architects Award Winning Projects