Thinking to change the home decor of your home here we suggest: stick to the timeless style of neutral color palette choice like classic white and black or geometric pattern and we assure you will love the change.
Backsplash tile:
Backsplash tile is the best suggestive to give your kitchen designer outlook. With a simple graphic pattern to add energy to a sleek space. The calm neutral color of the tile keeps the focus on the rich wood tone of the kitchen cabinets.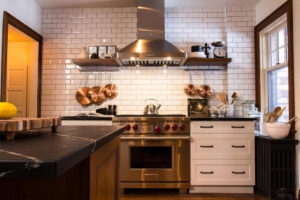 Balancing the design:
Designs which are combined with neutral color scheme and fixtures with clean, advance lines or with chevron pattern on the floor. Bold style against a subtle backdrop creates drama and visual tension that make the room both thrilling and relaxing retreat for the owner. Going with vibrant color or pattern in a space, be sure to ease the room with minor details so the room doesn't become loud.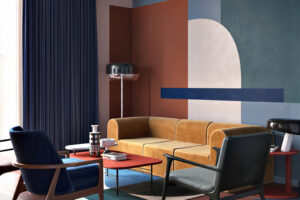 Visualize Big:
Looks conceptual, but sometimes visualizing the simplest option for a tight space is a bold design trick, like a bright color or a high-contrast pattern. Choosing a graphic black and white wall covering to make a fascinating impression that visually enlarges the space.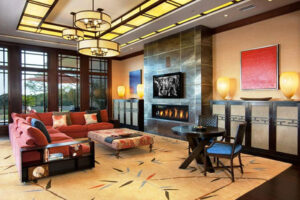 Monochromatic:
To add a look in modern living space tries keeping the color palette basic. In a contemporary way, a staircase in hallway, black-and-white color scheme for a high-contrast look that comes from the simple geometric style of colored woodwork applied to the ceiling of the drawing room.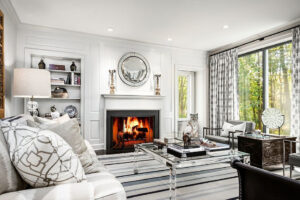 Focus on View:
When you focus on the outdoors of the room the focus is relatively important in the interiors of the space. For instance, the master bedroom designed by selecting a neutral colour palette keeping into consideration mainly the ceiling so the eyes can easily move on the beautiful lush green view outside from the huge window.