Kitchen and Bathroom Trends 2021
Here are some kitchen and bathroom design trends for 2021!
Kitchens and Bathrooms have now become two focal areas of our homes. There is an onus on extra hygiene and maintenance along with a strong combination of modern, stylish aesthetics. The Tiles of India team brings to you some brand new trends for the upcoming year which will help you transform your kitchen and bathroom into a dream space.
Sustainable is a hot trend in bathroom design
Including sustainability in bathroom design that deals with the most sensible of resources and the planet's biggest blessing – water, is very much in trend. Attention towards the smallest details of the bathroom composition from tapware; to hardware – hydrant, stopcock, tap are essential for creating sustainable stylistics that, together with the materials selection, color, and textural composition, will create a personalized sanctuary with a natural embrace and conscious approach towards resources. Designers all over the world are now much more conscious of these design aspects. The use of natural shapes, materials, and textures with their irregular, rough shapes and surfaces is on the rise and will further show more innovation. We expect to see a lot more play between modern sanitary ware and old look textures for walls and floors juxtaposing with each other in the upcoming season.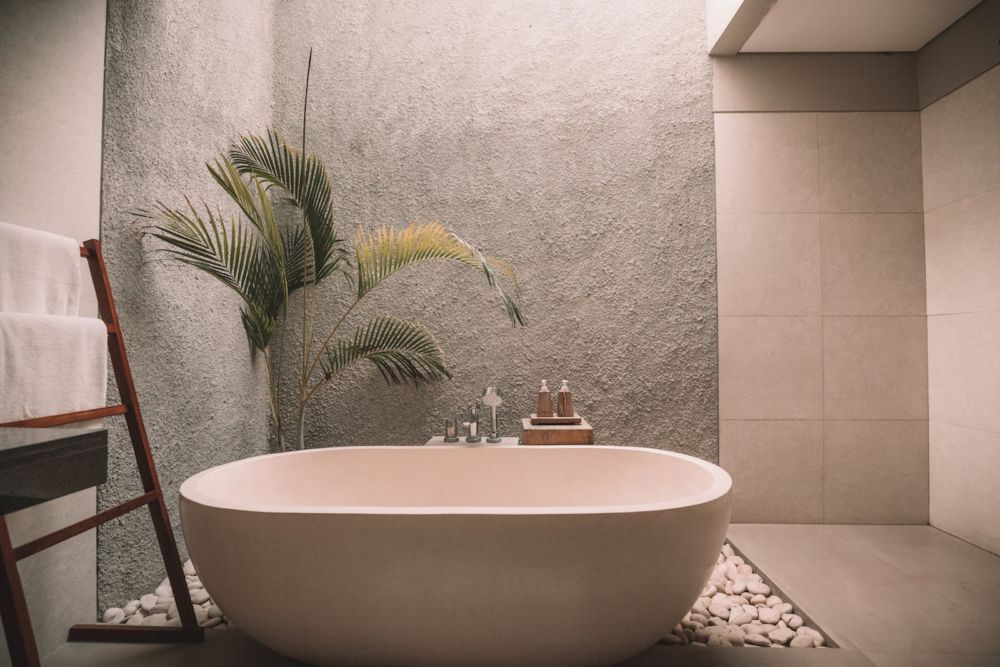 Wonder Wood in Kitchen
The all-white kitchen and bath are slowly moving out, with wood making a gradual but confident comeback. People are craving a homely yet modern, sophisticated look which wood offers with perfect ease. Also, two-tone Kitchen Cabinets with double color and style will be very much in trend. The iconic white kitchens will gradually make way for two-tone kitchens with bright colors and combinations or a mix of neutrals creating a cool contrast.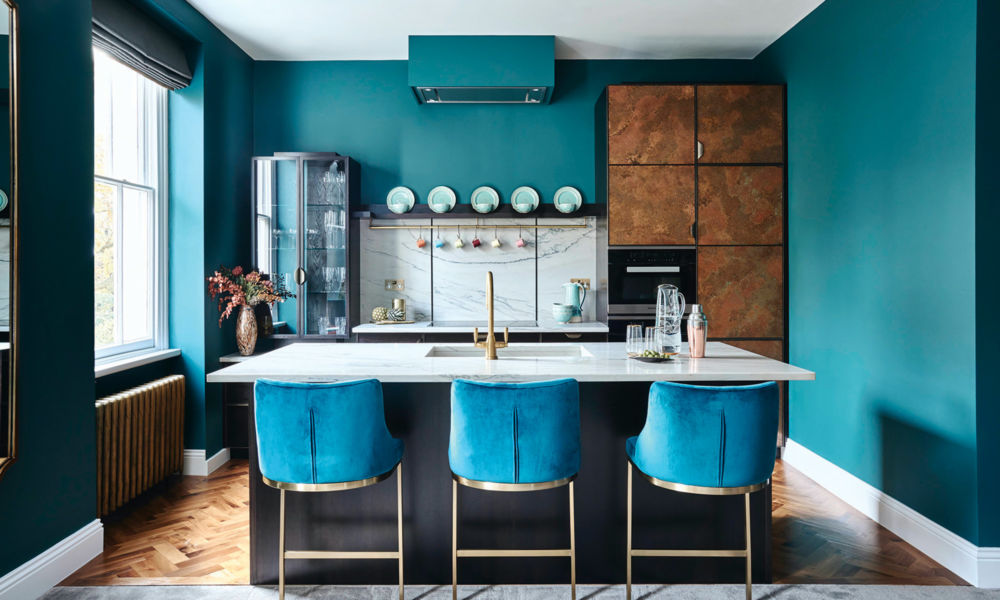 Unique Shaped Tiles
There is a vast array of tile shapes available today. Swapping traditional tiles for something unexpected is a go-to move when designing a bathroom with a modern twist. Hexagon tiles are all the rage at the moment, but unlike trends that come and go, these are more likely to stay on the scene for years to come. Other shapes include fish scales, triangles, diamonds, and different herringbone patterns. Also, the colorful trendy, and designer kitchen backsplash tiles will add an edge to your kitchen space, making them hassle-free.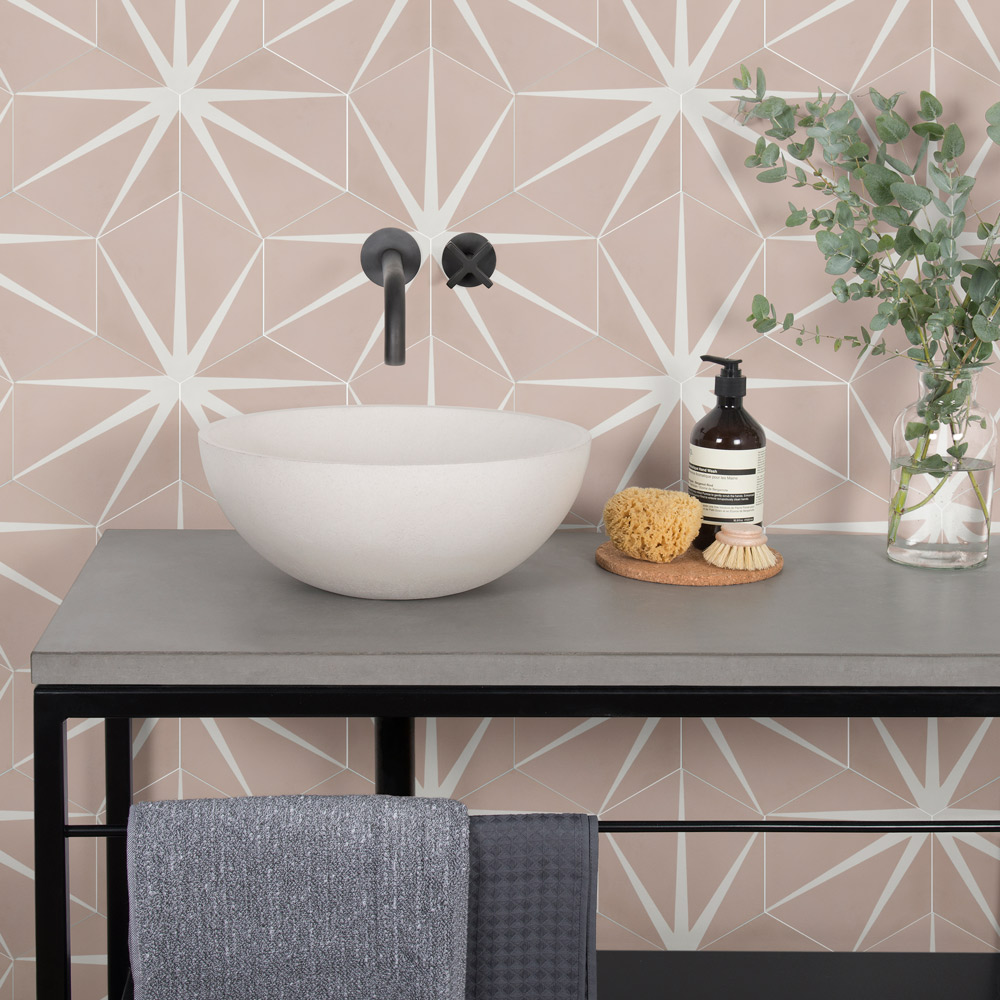 Vintage & Sleek Bathroom Fixtures
Make your bathroom interiors more stylish and more attractive with antique brass bathware. Brass tones and shiny tiles really complement each other. You could also choose from acrylic, fiberglass, and ceramic for a modern look. To elevate the ambiance and give it a classy look all you have to do is add some natural stone element, with either wood or metal tubs, some small rugs, and a few candles to the bathroom to create your very own luxurious spa-like experience within your own bathroom. Freestanding tubs can transform a bathroom in an instant. There are many options available to choose from. An extra pop element could be big clean, cut mirrors with simple borders with wooden or steel frames as they are versatile. These will provide a sense of expanse and refinement at a very low cost and low effort.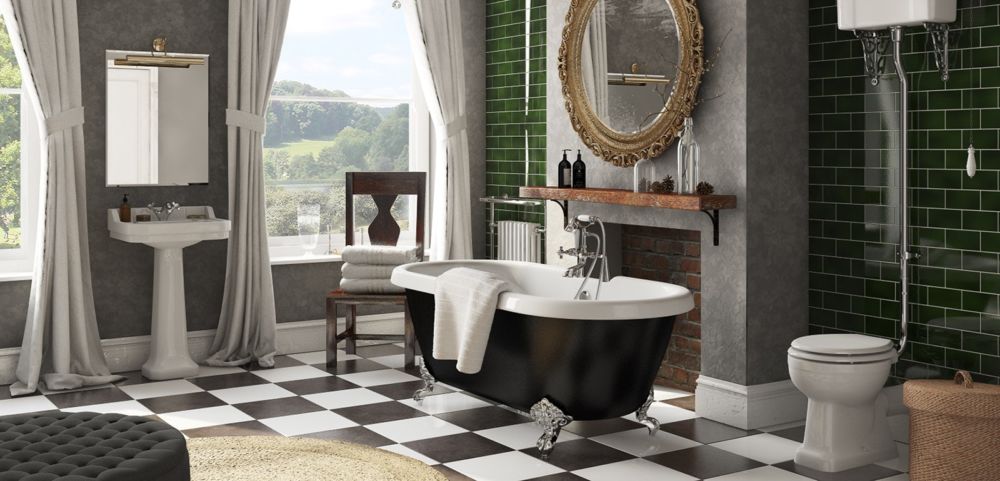 So go ahead, rethink your kitchens and bathrooms for the new year with these splendid ideas and enjoy the experience of having created an all-new look completely on your own!