Open and private space cafe
Ark & arts Founder Director Ankita Baid the young Indian designer has designed open and private space cafe in Jamshedpur. She has specialized in furniture and interior design, moved to Singapore at the age of 16 to study interior architecture in a prestigious Nanyang Academy of fine arts.
She has exhibited in renowned design exhibition like After two (2009), Shower (2010). Having been a keen participant, in furniture design Award (2009-2010) Singapore, Technigroup office design 2009, she was also the only Indian to be shortlisted for Design Quest Furniture Design Competition 2011 in the USA. One of her projects "Marriage of heaven and hell "coffee table is up for display at Manderin Gallery, Singapore.
She has also attended the Toyko Design Festival, Design Tide (2009). After gaining insightful experience at Hirsch and Bedner Associates (HBA) Singapore, Dileep industry, India, she started doing interior projects in Jaipur and Kolkata. Since then there has been no looking back for her.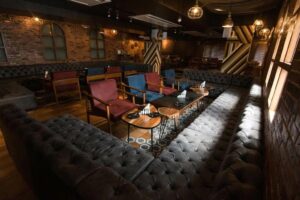 Their recent project, Social 75 is a 3000 sq ft cafe located in the Prime area of Jamshedpur. Designed by Ark and Arts, the cafe comprises an amalgamation of open and private closed space, planned according to the client's requirement which offers a unique dining experience.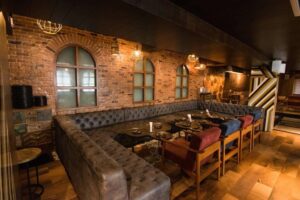 The entire cafe is made in burnt brick wall cladding, rustic and neutral themed materials which never goes wrong with aesthetic sense. The ceiling is cladded in jute complimenting the black and grey leather finished granite flooring.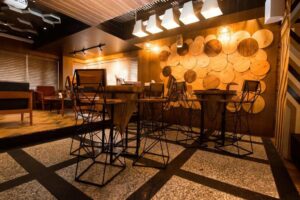 Solid Wood textures are used rampantly on walls and furniture giving a warm feel to space, complemented by leather sofas and metal furniture. The reception space is warm and inviting and gives an eclectic feel to the ambiance. There is a fine dine space that is padded with patterned silk on walls and hand-painted fabric padding on the ceiling. Printed coloured flooring adds an element of fun and energy to this private space.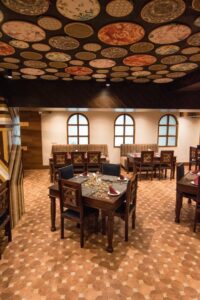 The resulting office is an eclectic and modern space that perfectly balances the functional and practical considerations along with unique aesthetics.
Contact Details: www.arkandarts.com