The Tile Travelogue takes you through Greece and its ancient tile making history.
Greece is too old to die – Lito Seizani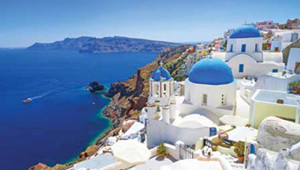 Sparkling azure waters, rich orange sunsets and beautifully coloured houses pull you to Greece. It is a country with a rich historical background, passionate music, multi cultural cuisine and some of the world's best architectural structures. Greek architecture has the indelible stamp of many architectural giants such as Le Corbusier, Despotopoulos, Dimitris Pikionis, Patroklos Karantinos and Takis Zenetos.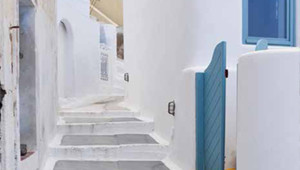 Famous foreign architects, who have also designed buildings in Greece during the 20th and 21st century, include Walter Gropius, Eero Saarinen and Mario Botta. Several new buildings were also constructed by Santiago Calatrava for the 2004 Athens Olympics, while Bernard Tschumi designed the New Acropolis Museum. Greece is beautiful and exquisite in every way. Today Greece is facing many challenges and it is to the credit of its wonderfully warm and loving people for fighting adversity with their immense resilience.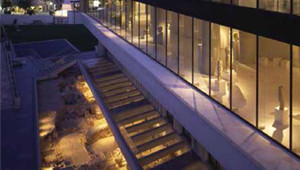 (The article was originally produced in The Tiles of India magazine, Jul-Aug 2017 issue)