Marrazi's latest collection is both exquisite and sophisticated.
Marazzi, a leading international player in the ceramic tiles sector has been defining living spaces since 1935, combining aesthetics and top quality materials. Experience, innovation capability, creativity, design, tradition and culture, a passion for ceramics along with environmental awareness are the forte of Marazzi ceramics.
The brand has launched unique collections inspired by wood, stone and concrete in various colors and large sizes.
Have a look at these latest collections
 Stone_art
 Stone_art is a large size wall tiles – 40×120 cm – with slimline thickness (6 mm), reflecting the innate beauty and elegance of naturally occurring limestone and perfect for creating enchanting atmospheres in a contemporary mood. The decorative contribution of this series offers the
ideal interpretation of sophisticated and comfortable spaces that insist on a note of modernity.
Colors: Steel, Ivory, Taupe and Moka
Size: 40×120 cm rectified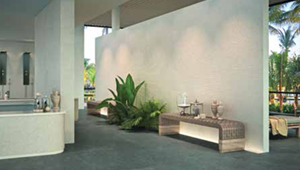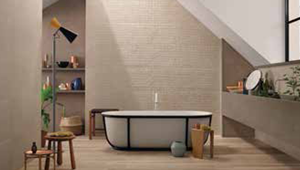 Memento
Memento is inspired by handcrafted concrete objects, with an industrial and raw character. The color range is extended and the graphic variability is accentuated by different surfaces, natural, velvet and structured, on the 20 mm version. Memento can be used to create wall or floor surfaces in residential and light commercial premises and is also ideal for metropolitan locations such as lofts and renovated industrial buildings. In the structured 20 mm version it is suitable for outdoor use, installed traditionally using glue or placed dry on gravel, grass or sand.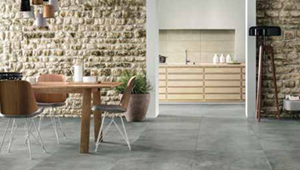 Contact Details
(The article was originally produced in The Tiles Of India magazine, Jul-Aug 2017 issue)